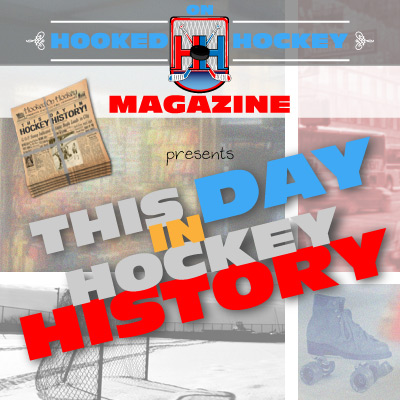 Today in hockey history, more on Gordie Howe's longevity, two long streaks, and a fun fact about an old rule.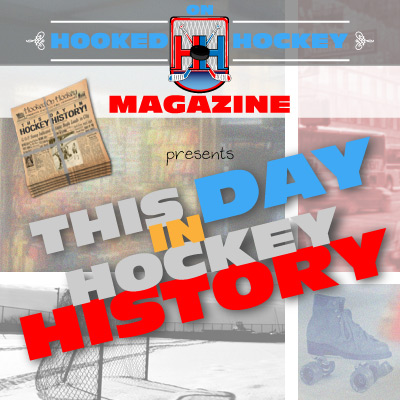 January 16, 1936 – Bert Connoly scored the first penalty shot goal in New York Rangers history, and that was the only goal scored in a 1-0 win at Toronto. Fun fact: the penalty shot was first implemented in the NHL in the 1934-35 season, and the shot was taken much like penalty kicks are taken in soccer/football now: the puck was placed in a circle, centered 10 feet from the goal line, and the player had to shoot the puck from the circle (he could remain stationary or move around, as long as the shot was taken from inside the circle.
January 16, 1960 – Gordie Howe scored a goal and an assist in his 888th career game (Red Wings beat Chicago 3-1) to become the NHL's all-time leading scorer with a total of 947 points, passing Montreal's Maurice Richard. He was only halfway done with his career, though, as he would play in 879 more games (that's just NHL games), which was 12 ½ seasons, adding 903 more points.
January 16, 1979 – The Islanders Denis Potvin scored his fourth career hat trick as the New York Islanders extended their team-record home undefeated streak to 22 straight games (18-0-4, the "4" being ties), with a 6-2 win over the Washington Capitals. Oh, those were the days for the Islanders.
January 16, 1983 – Flyers rookie goalie Bob Froese recorded his first career NHL shutout as Philadelphia tied an NHL record with their 8th straight road victory, beating the Rangers 4-0. I'm not sure what feat impresses me more: eight straight wins on the road, or a Flyers goalie recording a shutout.
Source: Hockey Hall of Fame