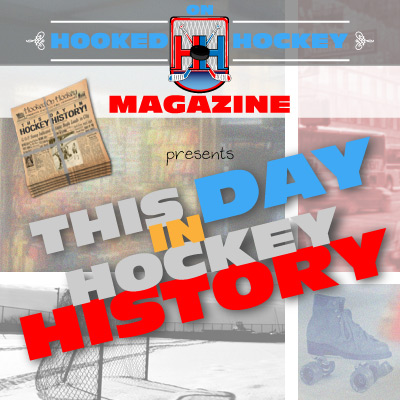 Today in hockey history, the first recorded collegiate game, a very impressive first career start, a funny name, a mummy, and something for which Jets fans might want to turn their heads…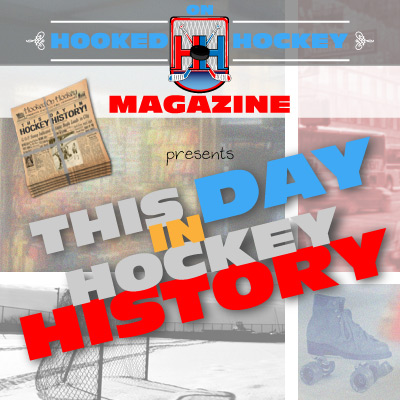 January 19, 1898 – Brown defeated Harvard 6-0 in the first-ever recorded U.S. collegiate hockey game. I didn't even know ice was invented back then.
January 19, 1988 – Hakan Loob picked up a hat trick and added an assist to lead the Flames to a 7-5 home win against the Canucks. Hockey players aren't known for having glamorous names.
January 19, 1994 – New Jersey's rookie goaltender Martin Brodeur recorded his second career shutout in the Devils' 4-0 win over the Jets at Winnipeg. Yes, Martin Brodeur was not only alive, but also starting in net for the Devils 19 years ago, and he's been the starter (barring injuries) since (the Devils even made it to the Conference Finals with a rookie goaltender that year). Speaking of Winnipeg, Jets fans might want to turn their head away for this next one…
January 19, 1996 – The NHL Board of Governors (WARNING: JETS FANS MAY WANT TO LOOK AWAY, IT'S ADVISED THAT ANYONE FROM WINNIPEG SKIP TO THE NEXT FACT) approved the sale of the Winnipeg Jets, officially clearing the way for the team to move to Phoenix in time for the 1996-97 season. Of course, the Jets would get their team back for the 2011-12 season, although that team came from Atlanta.
January 19, 2000 – Sharks rookie goalie Evgeni Nabokov recorded his first career shutout in what was actually his first career start, making 39 saves. Not a bad way to start a career, especially when the goalie in the net on the other side of the rink that day was the legendary Patrick Roy, who also earned a shutout, the 47th of his career. Yeah, Nabakov matched Roy by letting in zero goals in what might have been the most memorable 0-0 tie of all time. Colorado also increased their home unbeaten streak to 10 games (8-0-2).
Source: Hockey Hall of Fame