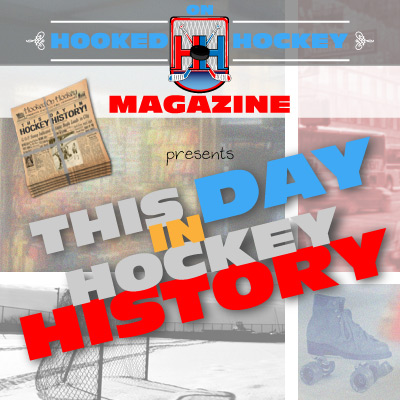 Today in hockey history, another ridiculous Gretzky fact, a Lemieux feat in which Gretzky tries to steal the spotlight again, a shutout milestone for a goalie on an ancient team, a giant crowd, a star shine in his debut with a new team, and one of the greatest American-born players of all time reaches a milestone.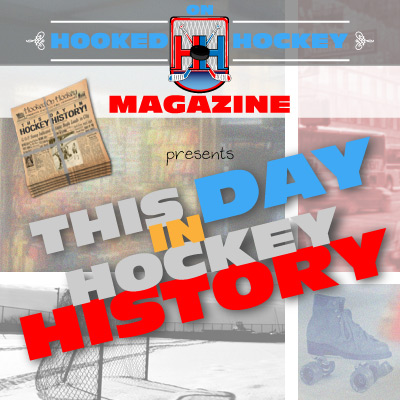 January 20, 1925 – Clint Benedict became the first NHL goaltender to record 20 career shutouts as the Montreal Maroons beat the Bruins 2-0 in Boston. If you haven't heard of the Montreal Maroons, no, they did not become the Canadiens, they were an entirely different franchise that suffered from the Great Depression and played its last season in 1938 (officially disbanded in 1947).
January 20, 1946 – Max Bentley scored his fourth career hat trick as the Black Hawks (not a typo, that's how the Black Hawks spelled their name back then) beat the Rangers 9-1 (also not a typo, teams used to score more than four goals back in the day) before a crowd of 19,749 in Chicago, the largest crowd in NHL history up to that time. Here's your fun math fact for the day: The Black Hawks scored a goal for every 2,194 (and one-third) fans.
January 20, 1982 – Edmonton's Wayne Gretzky picked up his sixth hat trick of the season, giving him 12 career hat tricks. And he reached that mark before he turned 21 years of age, the first player to accomplish that feat. Yes, he earned more hat tricks than most players earn in their entire career, doing it at an age before most players even begin their careers. Oh, he also added two assists in the game, with the Oilers beating St. Louis 8-6. The bold is there because it's so ridiculous and it makes me flustered.
January 20, 1989 – Mario Lemieux scored his 50th goal of the season (in a 7-3 loss in Winnipeg) in just his 44th game of the year, making him just the second player in NHL history to score 50 goals in less than 50 games. The first person? You guessed it, the Great One.
January 20, 1999 – After being traded from Vancouver a few days earlier, Pavel Bure scored twice in his debut with Florida, leading his team to a 5-2 win in Long Island. Not that it's really news, but the Islanders' winless streak was extended to 11 games with the loss.
January 20, 1999 – Mike Modano recorded his 700th career NHL point in the Stars' 6-4 loss to the visiting Toronto Maple Leafs (finally, the Leafs win a game!). He would go on to add 674 points to his career totals, all but 15 of them (played on the Red Wings in 2010-11 in his final season)with the Stars (including four years with the Minnesota Stars).
Source: Hockey Hall of Fame