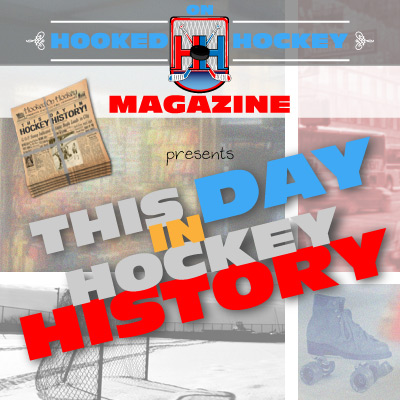 Today in hockey history, Mike Bossy accomplishes a feat not done in nearly 40 years, Mario Lemieux passes Bossy on an unrelated record list, the New Jersey Devils become relevant (sort of), and a goaltender who apparently refused to not play.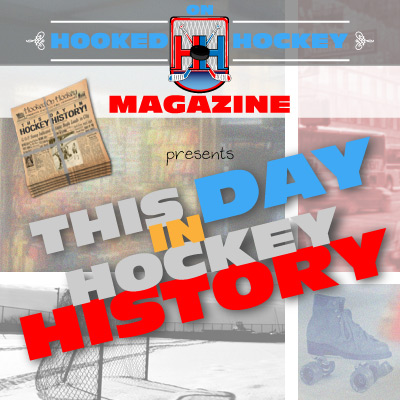 Jan 24, 1960 – Chicago's Glenn Hall tied Georges Vezina's NHL record for consecutive games played by a goaltender when he appeared in his 328th straight game (a 3-2 loss to the Montreal Canadiens). Unlike Vezina, though, Hall wasn't forced to quit playing because of a terrible sickness (from which Vezina would pass away a few months after playing his last NHL game), and he would complete his record by appearing in 502 consecutive games (1955-1962). You can read more about Vezina's interesting life story here.
Jan 24, 1981 – Islanders' right winger Mike Bossy scored twice in a 7-4 win over the Quebec Nordiques, making him just the second player in NHL history to score 50 goals in the first 50 games of a season. He was the first person to accomplish the feat in almost 40 years, as Maurice Richard, the first to do it, reached the mark in the 1944-45 season.
Jan 24, 1992 – The New Jersey Devils went eight games over .500 for the first time in franchise history, beating the Capitals 5-2 in Washington (they would finish the season just seven games above .500 though). Not much success early in the team's existence, but things really turned around for them two years later in the 1993-94 season when they made it to the Conference Finals, won the Cup the next year, and finished almost every season after that several games over .500. On a completely unrelated note, Martin Brodeur's first game as a Devil came in the 1993-94 season.
Jan 24, 2001 – Mario Lemieux scored one goal in each period in the Penguins 3-1 win (so every Penguins goal) against the Canadiens for his 40th career hat trick, passing Mike Bossy for second place in most career hat tricks (gee, I wonder who's first?). Oh, it took him only three shots to complete the hat trick. So that's…let's see here…divide the three…carry the one….that's 100 shooting percentage. Apparently none of the other Penguins' shots mattered.
Source: Hockey Hall of Fame