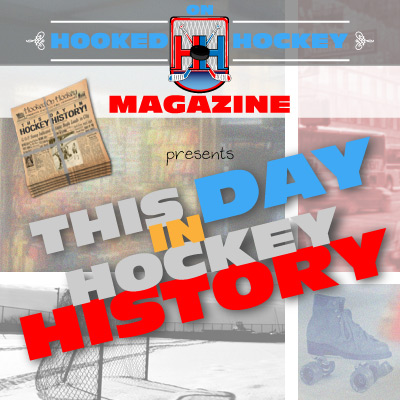 Today in hockey history, an NHL "player" is born, a controversial and interesting player is born, a great player ties the knot, and the Blues make another move of obscurity.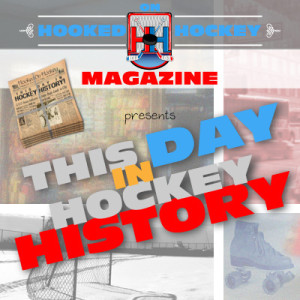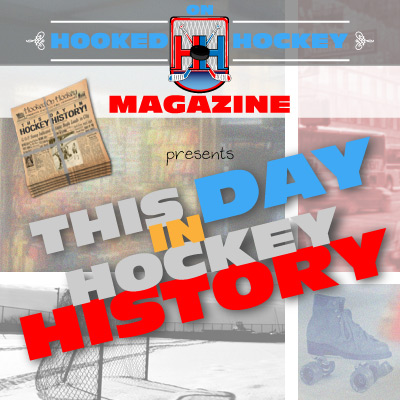 July 16, 1933 – Former NHL goalie Julian Klymkiw was born in Winnipeg, Manitoba. And that term "goalie" is used lightly. In his one and only NHL appearance, Klymkiw replaced the injured Gump Worlsey in a game on Oct. 12, 1958. He was the trainer, and not even for his own team. Yep, the Red Wings trainer, who played goaltender in amateur leagues, entered the game for the Rangers when they were down 1-0 and managed to give up just two goals in 19 minutes, but his new team scored none. So, it's impossible to deduce that he threw the game, because it wouldn't have mattered if he pitched a third-period shutout (they still would have lost 1-0). He's on a surprisingly long list of people who have played exactly one NHL game.
July 16, 1965 – Former goon/instigator/playoff hero Claude Lemieux born was in Buckingham, Quebec. Lemieux is best known for his hit-from-behind on the Red Wing's Kris Draper while a member of the Avalanche, sparking the Detroit-Colorado rivalry that was strong from the late 90s to the early 2000s. In addition to his tendency to cross the line and his aggressive play, Lemieux was a clutch playoff performer and sits high on the record list of playoff statistics (read more from an old TDIHH)
July 16, 1988 – Wayne Gretzky…got hitched! The Great One married actress Janet Jones before a crowd of 700 people in Edmonton. That's a big wedding, and it was dubbed the "Royal Wedding" by the Canadian press. Gretzky met her while a celebrity judge on the show Dance Fever (although Janet didn't even realize he was there). And that was his last play as an Oiler…he was traded to the Kings a few weeks later.
July 16, 1990 – The Blues signed free agent defenseman Scott Stevens, and he played just one year in St. Louis before spending the rest of his career in New Jersey. The Blues really have a tendency of having big-name players for such a short period of time that nobody really remembers it (see: Gretzky, Grant Fuhr)
Source: Hockey Hall of Fame