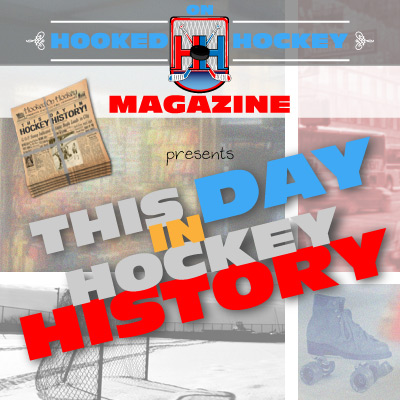 Today in hockey history, a singer left winger is born, and a player signs with a new team after spending a decade and a half with another team.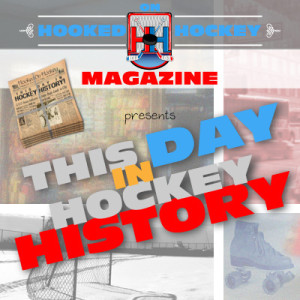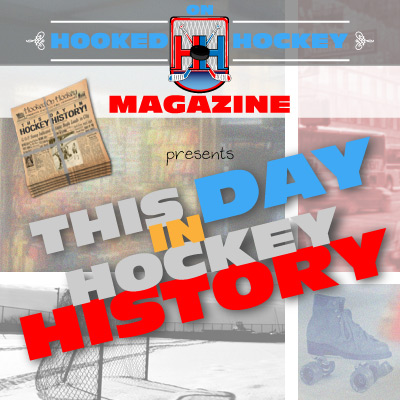 July 26, 1951 – Former left winger Rick Martin born in Verdun, Quebec. That's "Rick" with no "y" at the end. Martin was taken by the Buffalo Sabres with the fifth overall pick in 1971, the franchise's first selection in their second draft (their first season was the previous year). He spent 10 years with the Sabres, accumulating 695 points in 681 games (plus 53 points in 63 playoff games), before suffering what was essentially a career-ending injury in 1980 (tripped on a breakaway), undergoing surgery, and then getting traded to the Kings (along with Don Luce) for a pair of draft picks, one of which became Tom Barrasso. His injury was so severe that he played just two games with the Kings that year (one in the playoffs) and three the next year. Surprisingly, he managed six points in those four regular season games. Not bad for a guy with only one knee.
July 26, 1989 – After spending 17 seasons with the Canadiens, free agent Larry Robinson signed a three-year deal with the Kings. When that contract expired in 1992, he retired (as a player), the immediately became an assistant coach with the Devils (winning a Cup in '95), and exactly six years after signing as a player with the Kings, Robinson took on a coaching role with the team in 1995, the 18th in LA's history (succeeding Barry "the Mullet" Melrose). He held that role for four years, making the playoffs once but never actually winning a playoff game (swept by the Blues in '98). But he'd continue his coaching career and return to the Devils in 1999 again as an assistant coach, then was named the head coach the following year, where he immediately won a Stanley Cup, and brought them all the way to Game 7 of the Finals against the Avalanche the following season but lost.
Source: Hockey Hall of Fame