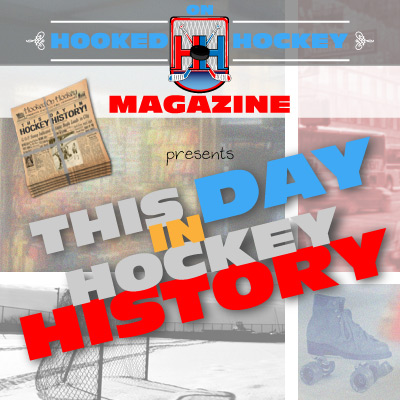 Today in hockey history, a couple of number-one picks that turned out to be number-one disappointments, a legend retires, and another player drafted first overall puts those other two guys to shame and compensates for their failures.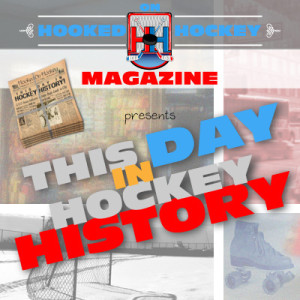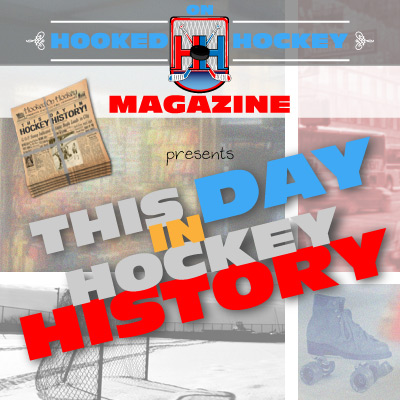 June 26, 1993 – At the NHL draft in Quebec City, the Senators used the number one pick to select…Alexandre Daigle. You can read more about him in an old TDIHH segment here. If you're too lazy to click that link, long story short: he was widely touted as the best talent in a long time, but collapsed short of expectations, going an unbelievable -45 in his first season, and scoring just 327 points in his 616-game career (breaking the 20-goal mark just twice), a career not cut short by injuries but by a progression to incompetency. Cultural references: you'll most often hear his name in the context of "I hope this promising prospect isn't another Alexandre Daigle."
June 26, 1999 – At the 1999 NHL Entry Draft in Boston, the Thrashers used the number one overall pick to draft Patrik Stefan. And he didn't fare much better than Daigle. Stefan had 25 points and was a -20 in his first season, and that's about as good as it got. His season highs were 14 goals, 26 points and 40 points (all in 2003-04). He finished his promising career with 64 goals, 124 assists and 188 points…in 455 games. The highlight of his career? Missing an empty net with 10 seconds left, falling down, and giving the puck away to the Oilers, leading an Ales Hemsky game-tying goal (although the Stars would still win). Not a good day for #1 picks so far. On the flip side, as a result of some crazy and exciting draft-day deals (the Lightning, who originally held the #1 choice, traded their pick to the Thrashers, who traded their #2 pick to Vancouver), the Canucks managed to draft both of the Sedins with the #2 and #3 picks. I think those picks turned out quite well.
June 26, 2001 – Just a few weeks after winning his first Stanley Cup after 22 seasons, Ray Borque retired, having set all-time defenseman records for goals (410), assists (1,169), and points (1,579), all of which are still records today. His career +528 is nothing to scoff at either.
June 26, 2004 – Who said June 26 was a bad day for #1 picks (oh, me)? In 2004 on this day, the Capitals drafted another Alexander, superstar Alexander Ovechkin. Unlike those other two guys, Ovechkin lived up to the hype and won the Calder in his first season (beating Sidney Crosby), scoring a super-impressive 52 goals and 54 assists (106 points) for a sub-par Washington team. Two years later, he scored 65 to win the scoring race / Rocket Richard Trophy, and followed that season up with another scoring title with 56 goals. He also won this most recent Rocket Richard, scoring 32 in the lockout(ugh)-shortened season, making him the record holder since the trophy's inception in 1999. His numbers slipped a bit in the two seasons prior to his most recent scoring title, but it looks like he's returning to form.
Source: Hockey Hall of Fame
Love Reading About Hockey?

Subscribe to keep up-to-date with the latest and most interesting hockey news!
| | |
| --- | --- |
| | We hate spam just as much as you |