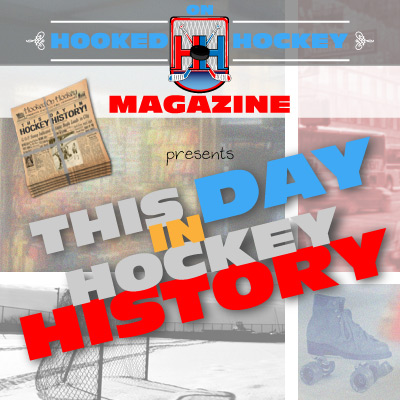 Today in hockey history, the last NHL game in a city that wouldn't see it again for 32 years, a team that had a few goaltending issues (and the Canucks think they have it so bad), an impressive streak (nothing like the Blackhawks'), and a story involving both a goaltender and a raw egg that you won't want to miss.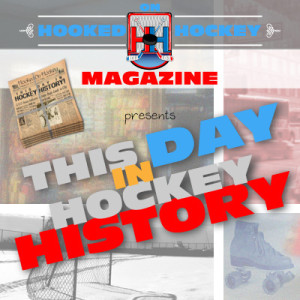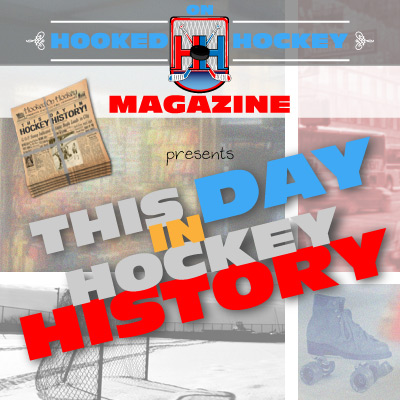 March 12, 1935 – The St. Louis Eagles beat the Red Wings 3-2 in the final NHL game played in St. Louis for 32 years, when the Blues joined the league as a part of the first NHL expansion.
March 12, 1980 – Ron Low made his NHL debut in a 6-3 win over the Nordiques to become the fifth goaltender used by the Edmonton Oilers in a span of five games! They also became the second team in NHL history to use six goaltenders in one season. Low was one of three Oilers goalies that recorded their first NHL win that season. The goaltender with the most wins for the Oilers? Eddie Mio, with nine. And even though their goaltending was so, uh, questionable, they managed to make the playoffs thanks to offensive talent like rookies Wayne Gretzky and Mark Messier (although they'd lose in the first round). Gretzky tied for the league lead in points and won the Hart Trophy, but lost the Art Ross Trophy because he scored fewer goals than Marcel Dionne.
March 12, 2004 – The Oilers extended their NHL record by playing in their seventh straight overtime game. They'd celebrate the accomplishment by losing to 4-3 Vancouver, and they finished the streak (still a record) at 2-0-2-3.
March 12, 1967 – Canadeins goaltender Gump Worsley had to be replaced by rookie Rogie Vachon when he suffered an injury during a 2-2 tie against the Rangers. The injury? He was hit in the head by a raw egg tossed from the crowd at Madison Square Garden, presumably by a fan who was upset by his underwhelming performance during his 582 games with the Rangers (204-207-101). Although the losses weren't really his fault; Worsley played behind a subpar Rangers team that allowed 38.2 shots per game (nationalpost.com). And to add insult to, well, injury, his teammate had a pass intercepted at the same time and the Rangers scored on the stunned Worsley (who suffered a mild concussion from the throw), raw egg dripping down his face. Worsley was once asked which team gave him the most trouble. He responded with "the Rangers." The question and answer both took place during the time he was playing for the Rangers. I don't think he had even considered the fan(s).
And that's the story of how goaltenders came to wear masks – to protect themselves from various forms of egg thrown by fans.
Source: Hockey Hall of Fame