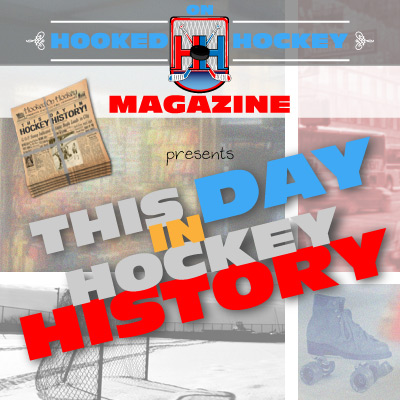 Today in hockey history, the first EVER recorded hockey game played on ice, an incredibly lopsided game, a night to honor a player that had quite the surprise, one of the most serviceable European defensemen in history records a milestone, and a chastised player records a feat for the first time in franchise history.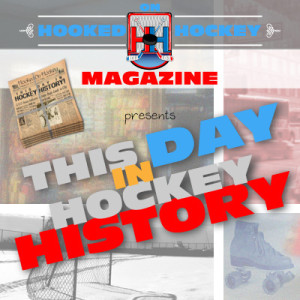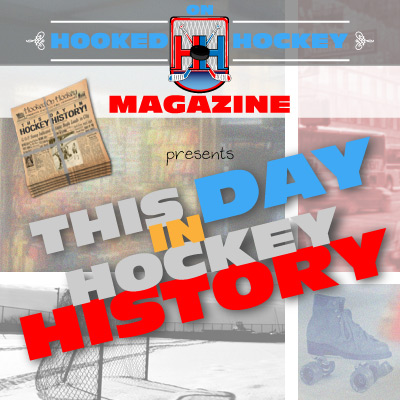 1875 – McGill University and the Victoria skating club played in the first-ever recorded ice hockey game. They played nine men on each side and used a flat disk as, what we call today, a "puck." Although I think the game was supposed to be played with seven aside, but the officials were probably even worse back then.
1920 – The Montreal Canadiens set an NHL record with 16 goals in one game, beating the Quebec Bulldogs 16-3, with four of those goals coming from defenseman Harry Cameron. The Bulldogs team was immediately disbanded after the embarrassment. Well, not really, but I think it would have been fair.
1959 – Honoring his 13th NHL season (little did they know that he'd double that total), the Detroit Red Wings held "Gordie Howe Night." They gave Gordie a brand new car, which he skated out to "get" before the game, and there was a surprise in the back seat…his parents! Albert and Catherine Howe had travelled from Saskatchewan to see not only the first NHL game that their son was playing in, but their first EVER NHL game, which ended up being a 2-2 tie against the Bruins. Well that's not very exciting for your first NHL game. Where was the shootout??
2002 – Teppo Numminen (not to be confused with Kimmo Timonen) became the first player to appear in 1,000 games as a member of the Phoenix Coyotes AND the first Finnish player to appear in 1,000 NHL games. Exactly two years later, he would break the mark for all European-born players in terms of games played with 1,149 (passing Borje Salming) in a 4-2 win over the Blue Jackets. He'd extend that record to 1,372 games (retired in 2009), although that record has since been eclipsed by Nicklas Lidstrom (1,564).
2004 – Scott Gomez became the first player in New Jersey Devils history to post two five-point games in one season, scoring a goal and four assists in a 5-2 win over the Panthers, officially marking the last time he did anything of significance.
Source: Hockey Hall of Fame