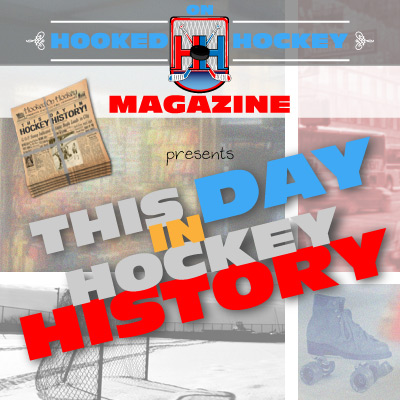 Today in hockey history, a family changes affiliation to another team in probably not the conventional way you're thinking of, a team changes its name, a player wins an award that may not be prestigious but is very honorable, a team blows another team's doors open, and a coach actually breaks a Scotty Bowman record.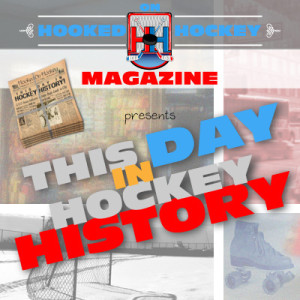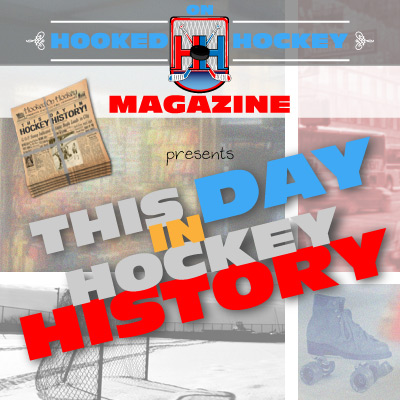 May 23, 1977 – Gordie Howe took his two sons, Mark and Marty, and the three of them left the Houston Aeros of the WHA to join the New England Whalers. What an adorable family.
May 23, 1979 – The New England Whalers, now a part of the NHL, officially changed their name to the Hartford Whalers, mostly because the Boston Bruins didn't want an NHL team to "represent" all of New England. They were awarded admission to the NHL because of their success, partly because of the previous guys mentioned.
May 23, 1988 – Kings Bob Bourne was awarded the Bill Masterson Memorial Trophy for "exemplifying the qualities of dedication and perseverance." Yeah, the grounds for winning the trophy are pretty ambiguous, but it's generally awarded to a player who went through serious physical or emotional struggles, such as cancer or severe surgeries, and continued or returned to play the game at a high level and/or generally dedicated himself to the sport of hockey.
May 23, 1991 – Pittsburgh scored four goals in the first 13:41 of the game in their 6-4 win over the North Stars in Game 5 of the Finals. It was the fastest four goals scored in Finals history, and it was an important part of their run for the Cup they soon won.
May 23, 1999 – Lindy Ruff became the Sabres all-time leader in playoff coaching wins with his 19th, as Buffalo beat Toronto 5-4 in Game 1 of the conference Finals. Ruff passed the legendary Scotty Bowman (who did in fact have 18 playoff wins as Sabres coach), and yes, that did happen in 1999, and Ruff had 12 more seasons to add to that total; his team had playoff appearances in six more seasons (eight appearances in his 14 and ½-year career with the team) and he finished with a record 57 wins (57-44, good for a .564 winning percentage)…although he never won a Cup.
Source: Hockey Hall of Fame