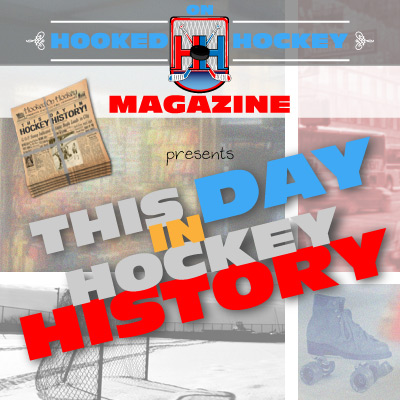 Today in hockey history, a team that frequents the TDIHH segment often wins another championship, a different team wins its first Cup, a city loses a team to another city, a Hall-of-Fame goalie sets a playoff record, and one of the most extraordinary performances in playoff history.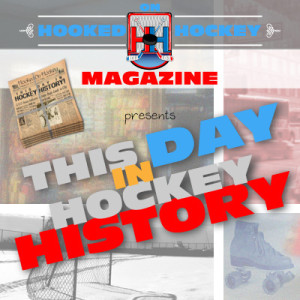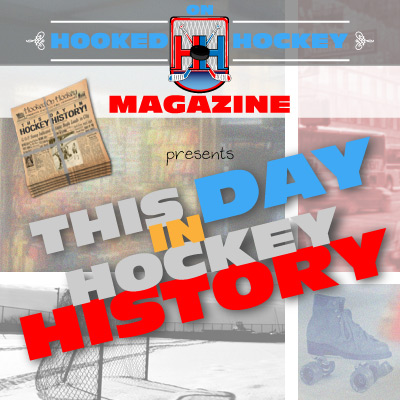 May 25, 1978 – The Canadiens beat the Bruins 4-1 in Game 6 of the Finals to become the 1978 Stanley Cup Champions, Montreal's third-straight championship. See, I wasn't lying last article when I said that it seems like the Habs won every other year.
May 25, 1989 – The Flames beat the Canadiens in the game and the series 4-2 to win their first (and only) Stanley Cup. They actually won in Montreal, marking the first time that the Canadiens lost the Cup-clinching game on home ice since the Maroons in 1928…and it's not like they didn't frequent the Finals, either. Also, Calgary coach Terry Crisp became the 12th man to win the Cup as both a player and as a coach (not in the same year).
May 25, 1994 – Do you believe what we just read? Mark Messier had one of the most memorable playoff performances by any individual in playoff history. Down in the Eastern Conference Finals 3-2 against the Devils, the Rangers had to win in New Jersey to force a Game 7, and he was famously quoted on the front page of the New York Post as saying "We'll win tonight," referring to Game 6 (although he didn't necessarily go out of his way to say that and it was more of the NY Post doing its thing and making a scene). Down 2-1 going into the third, Captain Messier scored a natural hat trick in the third period (and an earlier assist) to lead the Rangers to a 4-2 victory, forcing a Game 7 (which they'd win), and ultimately the Rangers first Cup in 54 years. The promise of a victory has gone down in Rangers/NHL lore as "The Guarantee."
May 25, 1995 – Anyone from Quebec might want to turn away for this one…Colorado's COMSAT Entertainment group agreed, in principle, to purchase the Quebec Nordiques and move the team to Denver, Colorado. The deal didn't become official until the group made the announcement on July 1 that year. They became the Colorado Avalanche.
May 25, 2002 – Patrick Roy set a playoff record for the most career games played among all players with his 237th appearance, an Avalanche 3-2 over the Red Wings in Game 4 of the conference finals. He broke the mark of 236 set by Mark Messier and would finish with 247, although he would be passed by Chris Chelios (266) and Nicklas Lidstrom (263).
Source: Hockey Hall of Fame