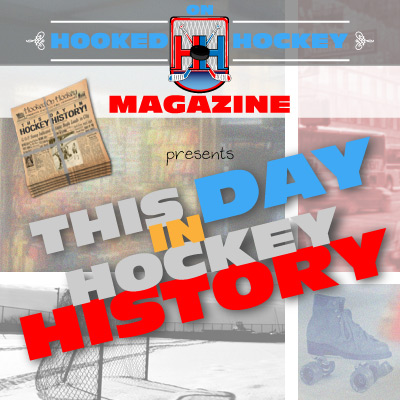 Today in hockey history, a super player wins an award, an interesting Stanley Cup victory also sets a record, a win in the Finals ends one team's streak and ultimately their Cup hopes, and a goalie sets a very impressive and interesting record.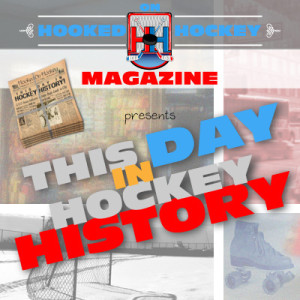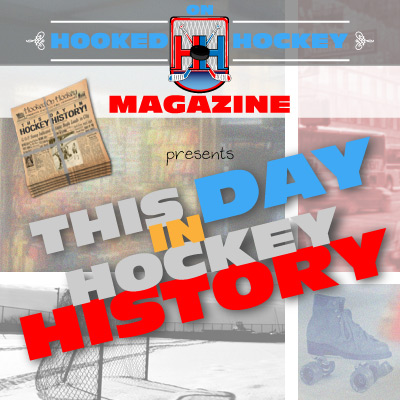 May 26, 1986 – Pittsburgh's Mario Lemieux won the Lester B. Pearson Award, an accolade awarded to the league's most "outstanding player" (aka "the best"), an award that's name was changed to the Ted Lindsay Award in 2009. There's been some dispute about the merit of the award, as some people suggest that the award be merged with the Hart Trophy, which is given to the league's "most valuable player," as there are similar stipulations for each.
May 26, 1988 – Edmonton became the first NHL team to win 11 home games in one playoff year, beating the Bruins 6-3 in Game "5" of the Finals to win the Cup. I put the "5" in quotations because it was really the fourth game, as the Game 4 in Boston two days earlier, a 3-3 tie, was actually cancelled mid game due to an arena power failure, and the Oilers swept the series. Wayne Gretzky won the Conn Smythe Trophy, as he had a remarkable 43 points in 19 playoff games.
May 26, 1992 – The Penguins beat the Blackhawks 5-4 in Game 1 of the Finals to end the Hawks' streak of 11-straight playoff wins that year (they had swept the Red Wings and Oilers and won the last three games of their first-round series against the Blues). And not only did they end Chicago's streak, they made sure the Blackhawks wouldn't win another game that year. Pittsburgh swept Chicago in the Finals to win their second-straight Cup.
May 26, 2001 – Colorado and Patrick Roy shutout the Devils (18th of his career) 5-0 in Game 1 of the Finals. The win was Roy's ninth consecutive Finals victory, a very impressive record. And it was a record that spanned eight years…his Canadiens won four in a row in their 1993 Finals series against the Kings after dropping the first game, his Avs would sweep the Panthers in 1996 en route to the Cup, and his win against the Devils made nine in a row. He'd celebrate by winning the Cup that year and winning the Conn Smythe Trophy.
Source: Hockey Hall of Fame