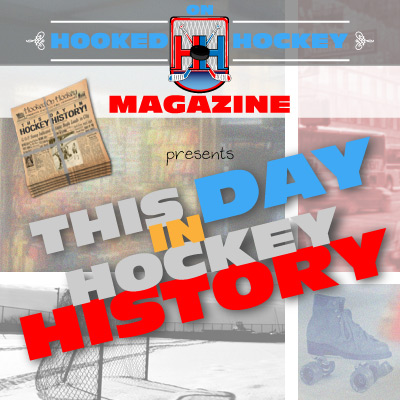 Today in hockey history, the first time a certain type of play is attempted, the last time a certain type of period is played, a game gets delayed, a player reaches the top of the mountain and then some, and a player sets a record that demonstrates both loyalty and talent.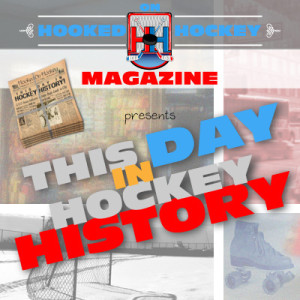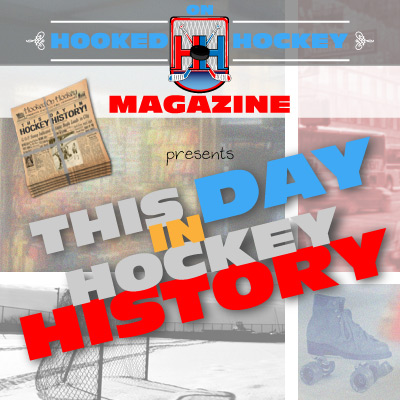 November 10, 1934 – Canadiens' Armand Mondou became the first player in NHL history to take a penalty shot, and Leafs George Hainsworth became the first goal to face a penalty shot. He also became the first to save a penalty shot. Three days later, Ralph Bowman of St. Louis scored the first penalty shot goal in NHL history.
November 10, 1942 – The Rangers beat the Black Hawks 5-3…in overtime. Yes, they scored twice in the overtime period because the extra period was originally a flat 10-minute period. It was the final overtime game in which the 10 minutes were guaranteed, and the final overtime game for 41 years. Overtime was brought back for the 1983-84 season and it was a sudden-death period.
November 10, 1948 – After nine minutes of play, a game between the Red Wings and Bruins in Boston was postponed until the next day because unexpected heat (yes, on November 10) caused fog to cover the ice and the ice to soften. The Bruins won the postponed game 4-1.
November 10, 1963 – Gordie Howe became the NHL's all-time leading goal scorer when he scored #545 to move past Maurice "Rocket" Richard. The Red Wings beat the Canadiens 3-0. He'd have eight more seasons (NH seasons) to extend that record, and he finished with a great 801 goals. Besides his first three NHL seasons and his final season (with Hartford), Gordie never scored less than 23 – that's 22 consecutive 20-goals seasons.
November 10, 1999 – Steve Yzerman became the NHL's all-time leader in points among players who spent their entire careers with one team. He recorded his 12th point of the year in a 4-2 Wings win at Dallas to pick up 1,495 career points, passing Mario Lemieux. He'd finish his career with 1,755, all with Detroit. Although Lemieux would return to the league shortly after his record was passed, he managed to reach only 1,723 career points (all with Pittsburgh), just 32 shy of Yzerman.
Source: Hockey Hall of Fame