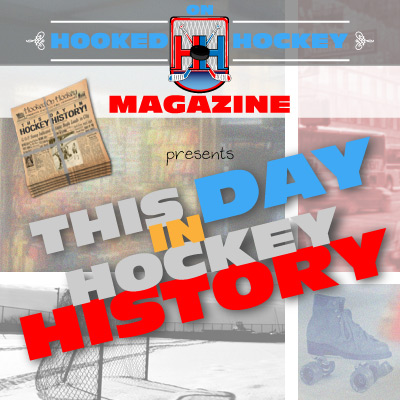 Today in hockey history, a rookie sets an impressive record, a crazy individual streak begins, a coach's hiring sets a new low, an individual special teams record, a player sets a milestone that actually creates two milestones, an extremely interesting record, and a goalie reaches a milestone with two teams.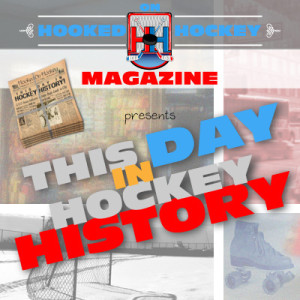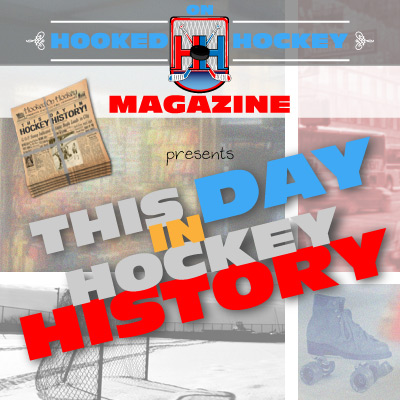 November 14, 1943 – Montreal rookie goalie Bill Durnan improved his career record to an undefeated 6-0-0 with his first career shutout, a 2-0 victory at Detroit. Durnan set an NHL record for the best start of a career with an impressive 12-0-2 line.
November 14, 1971 – The Bruins blew out the Kings 11-2 partially thanks to Phil Esposito's five points. But the part that really mattered was that the win marked the start of a 32-game undefeated streak for Boston goalie Gerry Cheevers, who went 24-0-8 in the stretch.
November 14, 1979 – Washington Capitals named Gary Green as their new head coach, replacing Dan Belisle, who had been fired nine days earlier. Green was just 26 years old, the youngest coach in NHL history. That's probably a little awkward when a guy who probably couldn't grow significant facial hair is coaching a team full of players who are mostly older than him. He was probably also the youngest person to ever retire from a coaching career, as he was fired two years later at age 28 just 13 games into his third season (1-12-0). Maybe he should have waited a few years before taking that path.
November 14, 1991 – Toronto's Dave Reid set an NHL record with a shorthanded goal in his fourth straight game, a 5-3 win over the Capitals. I wonder if Leafs fans got excited back then whenever going on the kill.
November 14, 1998 – Brett Hull scored twice and added an assist to reach the 1,000-point milestone, the 53rd player to do so, as the Stars beat the Bruins 3-1. He also became a part of the first father-son combination to each score 1,000 points, as his father, Bobby "the Golden Jet" Hull, also reached the milestone (and then some).
November 14, 2000 – Ryan Smyth scored all three goals in the entire game in a 3-0 Oilers win over the Blues. Smyth became the first player to score ever goal in a 3-0 game twice in his career. How weird is that!
November 14, 2001 – Patrick Roy and the Avalanche shutout the Wild 1-0 to become the first goalie to record 200 wins with two separate teams (Montreal and Colorado). He also won two Cups with each team.
Source: Hockey Hall of Fame