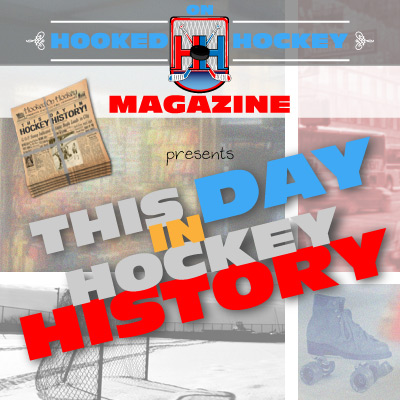 Today in hockey history, another Original Six teams gets its start, a goalie sets a record with his great start, a strong individual performance, and a player finds a very interesting way to score his first NHL goal.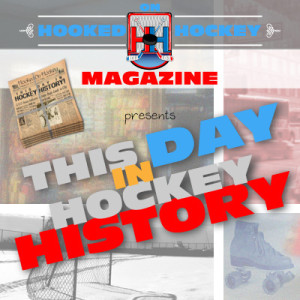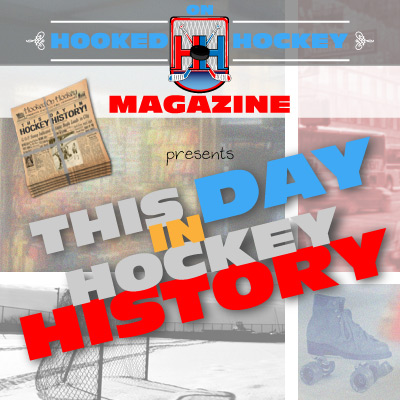 November 18, 1926 – It was now Detroit's turn to officially join the record books by playing their first NHL, except unlike Chicago, they lost. The Detroit Cougars – yes, that was their name from 1926-30 (then the Falcons from 1930-32) – were defeated by the Bruins 2-0. Actually, the city of Detroit didn't make history, because all their "home" games that year were actually played in Windsor, Ontario. But the franchise set to play there did in fact make history.
November 18, 1930 – Lorne Chabot and the Maple Leafs shutout the Montreal Maroons 3-0. He actually had recorded a shutout in his previous game, and the one before that, which was actually his first game of the year. His victory on this day made him the first goalie to record a shutout in each of his first three games of the season. Now that's how you start a year! He'd record only three more shutouts in 34 more games that year, though, and they didn't win a championship, though they did the next year.
November 18, 1991 – Mark Recchi scored his first career NHL hat trick, and then went nuts by adding three assists. His Penguins beat the Nordiques 7-3. Kevin Stevens also scored a hatty for Pittsburgh.
November 18, 1992 – In a 5-4 Capitals loss to the Minnesota North Stars, Washington's Reggie Savage scored his first NHL goal…on a penalty shot! And even more interestingly, he was the fourth player to record that feat! It's hard to believe that three players had done it before him. Ralph Bowman, Phil Hoene, and Ilkka Sinisalo had scored their first NHL goal on a penalty shot before Savage.
Source: Hockey Hall of Fame