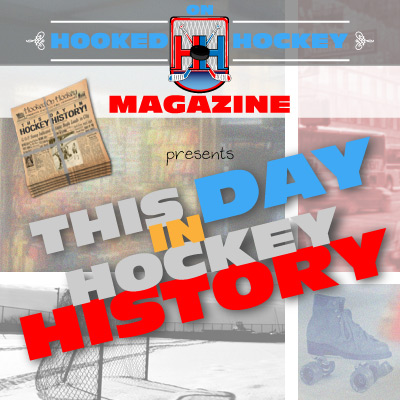 Today in hockey history, a team sets an overtime record, a game allows two teams to set very contrasting records, Gordie Howe records two milestones, an individual sets an individual record, a long-forgotten brother sets a first, a trade involving a player with an interesting name, and a player sets an interesting record by sheer ability to be a serviceable player.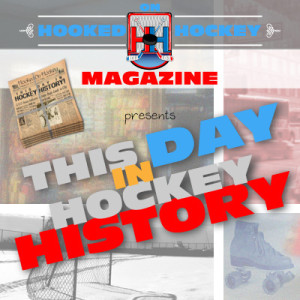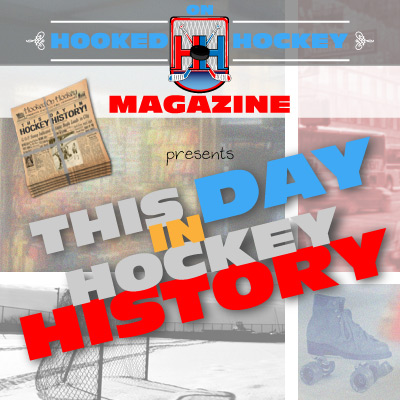 November 27, 1941 – The Bruins tied an NHL record by scoring four goals in overtime. Remember, overtime used to be a set 10-minute period, and Boston didn't waste any of it in their 6-2 win over the New York Americans. The NHL was so appalled by the Bruins performance that they discontinued overtime the following season. Overtime would not return until the 1983-84 season – a 41-year hiatus. It was also sudden death upon its return.
November 27, 1943 – Rookie goalie Bill Durnan and the Canadiens beat the Rangers 6-3, increasing Durnan's record to 10-0-1, setting an NHL record for the best start to a career. He'd increase that record to 12-0-2, a 14-game undefeated streak to start his career. Meanwhile, the Rangers were setting a record for the worst start in NHL history. While Durnan had an 11-game undefeated streak, the Rangers recorded an 11-game defeated streak. They were 0-11-0, the worst start to a team in NHL history.
November 27, 1960 – In a 2-0 Red Wings win over Toronto, Gordie Howe became the first player in NHL history to score 1,000 career points, in just his 938th game. And 629 games later, exactly nine years later, he'd become the first player to record 1,700 points. The Wings won that game 5-1 over the Kings.
November 27, 1971 – Bill Goldsworthy set a North Stars record for the fastest two goals by one player, scoring twice in seven seconds in Minnesota's 3-1 win at Los Angeles.
November 27, 1984 – Lemieux scored his first career hat trick – no, not that Lemieux, Mario's brother, Alain Lemieux. The Blues won 6-1. Alain would finish his NHL career with 28 goals and 44 assists in 119 games. He was no Brent Gretzky though, who set a shared record for most combined points by a pair of brothers.
November 27, 1985 – Winnipeg Jets traded defenseman Robert Picard to the Quebec Nordiques for… Mario Marois. No I'm not kidding that's his name. Here, see for yourself. The defenseman recorded 433 points in 955 NHL games. Not bad.
November 27, 1997 – Michel Petit became the first player in NHL history to play for 10 different teams, as he made his debut with the Phoenix Coyotes in a 4-1 loss to Dallas. Ten! Teams he played for included Edmonton, Toronto, Tampa Bay, and Phoenix. Talk about a journeyman; the guy called a place "home" on all four sides of the continent! (You know, minus Mexico and the part of Canada that's just ice, Eskimos, and polar bears, about five miles north of the U.S. border.)
Source: Hockey Hall of Fame