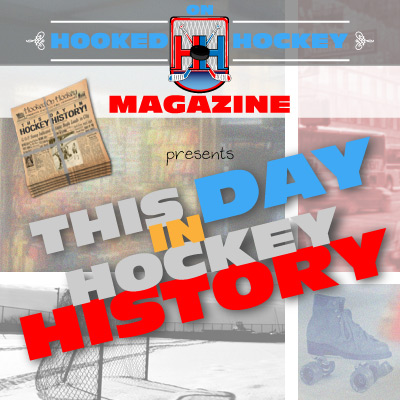 Today in hockey history, a player you wouldn't expect to hold a certain franchise's important record is born, Gretzky gets signed, and a new team has its first game (plus a bonus story).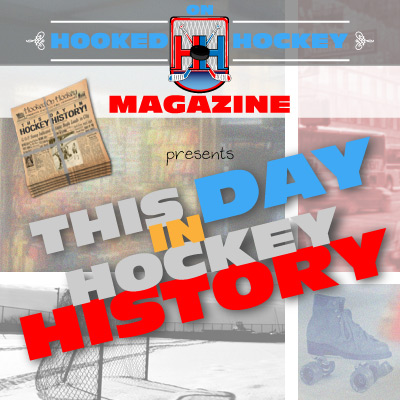 September 20, 1951 – Hall-of-Famer Guy Lafleur born in Thurso, Quebec. Almost like most players born in Quebec in that time, Lafleur played nearly his entire career with the Canadiens, ending his career with one season on the Rangers followed by two with the Quebec Nordiques. He won five Cups, all with the Habs (four came from 1976-79). He scored an impressive 1,353 points in 1,127 games (more than a point per game). It may sound like a bit of a surprise, but he's actually the historic franchise's career leader in points (1,246), but that's mostly because seasons were longer in his era than the previous. He's one of three players (along with Mario Lemieux and Gordie Howe) to play an NHL game as a member of the Hall of Fame (retired in 1985, inducted to the Hall in 1988, returned in 1988 with the Rangers). The Minnesota North Stars drafted him in the 1991 expansion draft, even though it was well-known that he wasn't returning (half the North Stars players moved to San Jose when the Sharks were given a team). I feel like that pick could have been better used.
September 20, 1995 – The Maple Leafs signed Gretzky – no, not Wayne, his brother Brent – "The Other One." I can't imagine how much it must've sucked to been the brother of the greatest player of all time when he's infinitely better than you at what's presumably your life dream. But hey, at least he shares the NHL record for "most total points by a pair of brothers" in the league's history. Don't you dare say one goal and three assists don't count!
September 20, 2000 – For the first time in 22 years, an NHL game was played in the state of Ohio, as the Cleveland Barons had folded in 1978. The Columbus Blue Jackets opened their new home, Nationwide Arena, with a 5-2 preseason win over the Red Wings, in front of a sellout crowd (yes, a sellout crowd) of 18,136.
Funny sort-of related story: The Sharks actually traded a player (former ninth-round pick) and a first-round pick for, well, nobody – the Sharks sent those assets Columbus's way in good faith so they would not select Sharks goaltender Evgeni Nabakov in the expansion draft, as San Jose had elected not to protect him (teams had an option of protecting nine forwards, five defenseman, and one goalie OR seven forwards, three defenseman, and two goaltenders).
Source: Hockey Hall of Fame