For this week's Throwback Thursday I'm going to try something a little different.
Usually TBT is a chance to reflect on one major event in hockey history. This week I'm going to type up a couple notes from each day of the week. Since there's lots of hockey history on any given day, let me (and the team) know what I missed in the comments here or on Facebook. Speaking of, let us know if you like the segment and if there's enough interest I may continue with more of This Week in Hockey History.
If not, you could say that this segment will quickly become… history.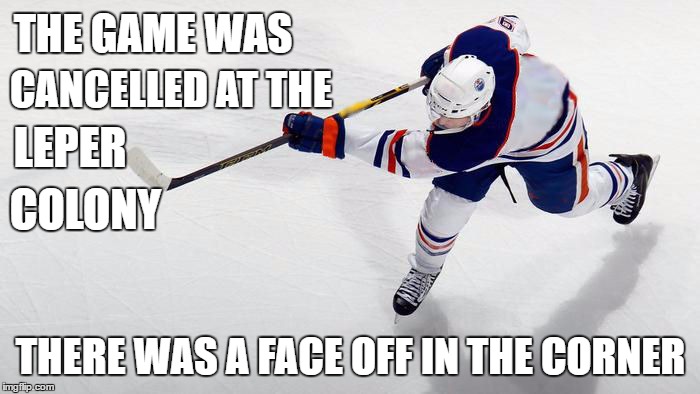 Anyways, now that the introductory paragraphs are over, here's some fun facts from this week in hockey history!
April 4
1970: Phil Esposito scored his seventh hat trick of the season – a record at the time and still tied for 6th all-time behind Wayne Gretzky (twice), Mike Bossy, Mario Lemieux, and Brett Hull. At the time 76 goals was the most in NHL history and is still tied for fifth overall in a season to this day behind, you guessed it, Gretzky (twice), Hull, Lemieux and Selänne.
1971: In a 7-2 win over the Montreal Canadiens, Bruins' legend Bobby Orr notched two assists to finish the season with a then-NHL-record 102 assists (now he is 13th all-time with a certain Great One occupying spots 1 through 12 – seriously). Orr also set two records for NHL defensemen: 37 goals (now tied for fifth all-time behind Paul Coffey (twice), Doug Wilson, and his own personal best of 46 goals in a season) and 139 points (still the all-time record for points in a season by a defenseman).
1976: Another Esposito makes the list, as this time Chicago's Tony Esposito becomes the first goalie to win 30+ games for seven straight seasons.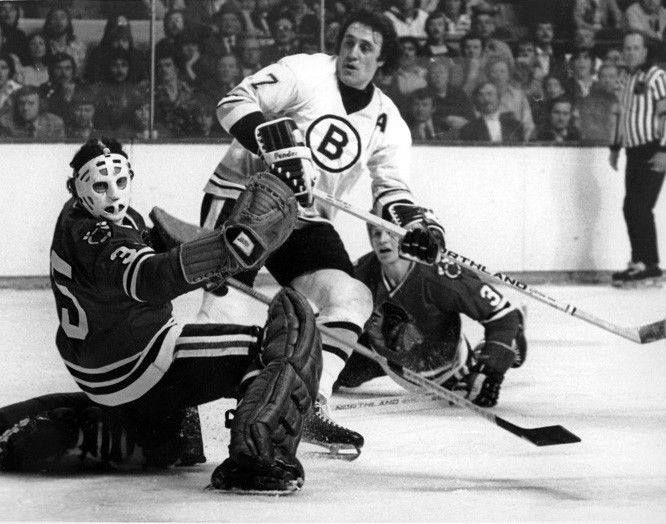 2002: Dave Andreychuk of the Tampa Bay Lightning scored twice against the Pittsburgh Penguins to become the seventh player in NHL history to score 20+ goals 17 times in his career.
April 5
1980: Marcel Dionne wins the NHL scoring title with two points in the final game of the season. The scoring title is something he only accomplished once in his career despite being the fifth highest goal scorer of all-time (for now – Alex Ovechkin is only six goals behind him). Gretzky and Dionne finished the season with 137 points but the tiebreaker went to Dionne, who scored 53 goals to Gretzky's 51.
1997: Mario Lemieux announces (for the first time) that he would retire. With only five games left in the 1996-97 season, he announced his retirement would commence following the season. That season Lemieux led the NHL in scoring with 122 points.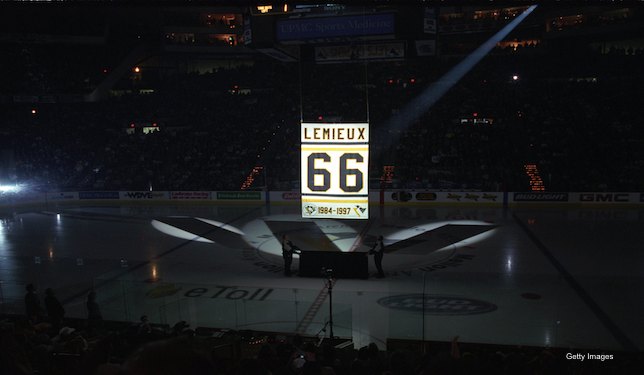 April 6
1969: Johnny Bower became the oldest goalie to appear in the Stanley Cup playoffs at the age of 44 years, four months, and 28 days. It was a 3-2 loss against Boston, a playoff tradition in Toronto now.
1980: Gordie Howe scores his 801st (and last) NHL goal. Howe was 52 and playing for the Hartford Whalers at the time. His last goal came against Detroit, the franchise he was the face of for 25 years.
1983: It seems like Gretzky sets a record almost every day of the week. On April 6, 1983 during game one of the Smythe Division Semi-Finals he tied a playoff record with two shorthanded goals. The record has been tied 13 times overall, with Gretzky doing it twice (also in 1985). Gretzky being Gretzky, it wasn't just the two shorthanded goals he scored that game, he actually scored four goals total and added an assist for five points in the game.
April 7
1932: The New York Rangers lose a "home" Stanley Cup Finals game 6-2 to Toronto. Due to the circus the ice wasn't ready in Madison Square Garden so the Rangers used Boston Garden as their "home ice" for the game.
1974: Andy Brown of the Penguins starts in net for the Penguins and loses 6-3 to the Atlanta Flames. That may not sound notable at first, but Brown became the last goalie to play a NHL game without a mask in that game, his final NHL game.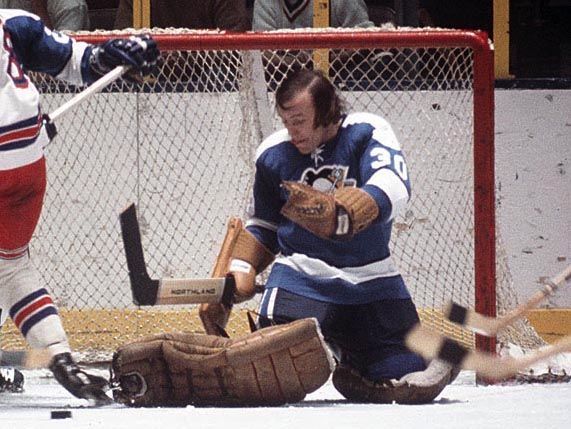 April 8
1979: New York Islanders' Denis Potvin becomes the second defensemen in NHL history (after, you guessed it, Bobby Orr) to score 100 points in a season when he gets two assists in a win over the Rangers. There have been 14 times a defenseman has scored 100 points in a season in the NHL, with Orr (6 times) and Paul Coffey (5 times) making up 11 of the 14 – incredible considering how drastically short Orr's career was cut. Potvin, Brian Leetch, and Al MacInnis each surpassed 100 points in a season once in their careers.
1980: Chicago wins 3-2 win over St. Louis in Game 1 of the Stanley Cup playoffs. Chicago had set a NHL Playoff-record losing streak (beginning in 1975) before that game. The win ended the streak and set the record at 16 playoff losses in a row, It's a record that still stands today.
1993: Luc Robitaille of the Los Angeles Kings scored his 60th and 61st goals to lead the Kings to a 2-1 win over the San Jose Sharks, breaking the NHL single season record for goals by a left wing. He would finish with 63 goals that season, a record for left wingers until Alex Ovechkin scored 65 in 2007-08.
April 9
1980: Gordie, Mark, and Marty Howe each got a point on this day in 1980. Gordie and Marty each had a goal and assist, while Mark had two assists. It's the only time three members of the same family have scored points in the same game in NHL history.
1990: The New Jersey Devils tied an NHL record (set in 1974) for fewest shots in a playoff game (10) but still managed to win the game 2-1 over Washington. Surprisingly, the record-setting game they tied in 1974 was also a win for the team with the dubious record, as Chicago took down the Kings despite only mustering the 10 shots on goal. The Calgary Flames would tie the record again almost 20 years after the Devils in 2008, but they couldn't keep the 10 shot winning streak alive, as they lost 3-2 to the Sharks in that game.
April 10
1992: The NHL and NHLPA announce the end of the first players' strike.
1993: The Ottawa Senators ended their NHL-record 38 game road losing streak on this day in 1993. They almost extended the streak before Laurie Boschman two goals in the final minute to complete his hat trick and give the Senators a 5-3 win.
1993 (again!): On the same day the Sens broke their losing streak, history was being made in another league, as Manon Rheaume played her first regular season game (her 1992 Tampa Bay Lightning game was an exhibition game) in a professional men's league. Rheaume made 22 saves in the 8-6 loss.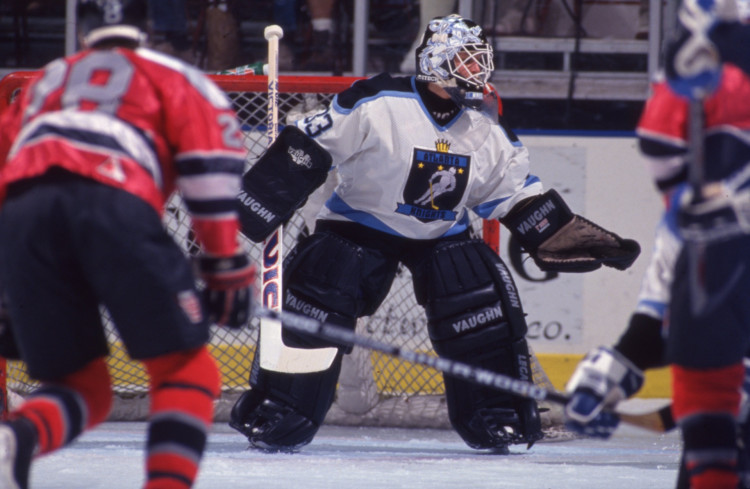 It was certainly an eventful week in hockey history!
Let us know if you'd like to see more of This Week in Hockey History and stay tuned for more Hooked on Hockey!