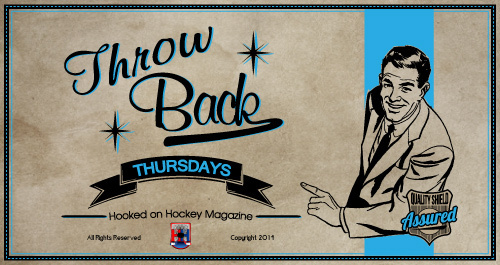 With the holiday roster freeze occurring this past midnight leading into today, I thought "what better time to check back on all the pre-holiday roster freeze trades?" At 12am today, NHL teams were no longer allowed to make any roster moves; or as the NHL says:
"For all Players on an NHL Active Roster, Injured Reserve, or Players with Non-Roster and Injured Non-Roster status as of 11:59 p.m. local time on December 19, a roster freeze shall apply through 12:01 a.m. local time December 28."
Essentially NHL teams can't move anyone except if they need to call up a player due to injury, illness, etc. For a more detailed breakdown of what that means, Pension Plan Puppets does a pretty spot-on job explaining the roster freeze here.
To get back to the main point – the roster freeze made me want to check in on a recent history of pre-roster freeze moves and how impactful they were. For this research project/article I have decided to check back on the last 10 years of Stanley Cup champions and finalists to see if they made any pre-roster freeze moves (from the beginning of the start of the season – no summer deals included) and if they may have helped nudge them towards their shot at the Cup.
To start, let's check in on the flurry of moves made leading up to this freeze.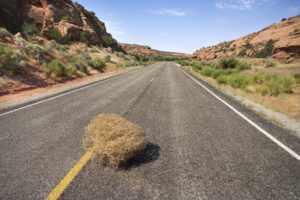 Okay, so there wasn't anything really big this year. The Tanner Pearson for Carl Hagelin move could end up impacting Pittsburgh's run if they can make it to the playoffs, but until Pittsburgh is in a playoff spot (as of writing Pittsburgh is one point back of Montreal, with a game in hand, for the final wildcard spot) I can't deem it to be too impactful.
So let's start with last season, or the season know as "just how drunk and happy can Alexander Ovechkin get?"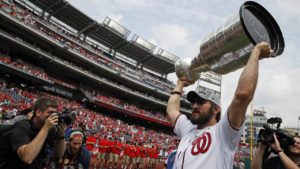 2017-18
Champion: Washington Capitals
Pre-freeze moves: NONE
Finalist: Vegas Golden Knights
Pre-freeze moves:
1) Oct. 6, 2017 – Tobias Lindberg and a 6th round pick from Toronto for Calvin Pickard, This deal was more about a need for Toronto and an abundance of goaltending Vegas had stocked up on in the expansion draft for exactly this scenario.
Summary: Neither team did anything of significance prior to the freeze. Washington added Michael Kempny from Chicago for a 3rd round pick later in the season which is probably an underrated move for how much it helped them in the postseason.
2016-17
Champion: Pittsburgh Penguins
Pre-freeze moves:
1) Nov. 2, 2016 – 5th round pick from Ottawa for Mike Condon. Draft picks aren't generally effective before you draft them.
Finalist: Nashville Predators
Pre-freeze moves: NONE
Summary: really not much going on here pre-freeze. Pittsburgh eventually acquired long-time Hurricane and playoff absentee (and current Leafs whipping boy) Ron Hainsey in a move the game them the depth they needed when their blueline experienced multiple injuries in the playoffs. But that was after the freeze.
2015-16
Champion: Pittsburgh Penguins
Pre-freeze moves:
1) Dec. 14, 2015 – Trevor Daley from Chicago for Rob Scuderi. This is another example of Pittsburgh adding a depth piece that played big minutes in a Stanley Cup win.
Finalist: San Jose Sharks
Pre-freeze moves: NONE
Summary: This was the season of the Ryan Johansen/Seth Jones flip, but it's also the first case of a significant impactful move before the freeze. Daley was a major piece in Pittsburgh's first of back-to-back cups and was hugely underrated prior to his move. In the following season Daley underwent knee surgery but made it back in time for the playoffs and a second cup.
2014-15
Champion: Chicago Blackhawks
Pre-freeze moves: NONE
Finalist: Tampa Bay Lightning
Pre-freeze moves:
1) Nov. 28, 2014 – 3rd round pick for Eric Brewer. A salary dump and a high pick, what a score! Or wait, was this when Brewer was still good? Nah, but regardless a pick doesn't help a team so no grade here.
Summary: Chicago waited until after the freeze to stock up with Antoine Vermette and Kimmo Timmonen, two veterans who helped push them over the edge in their Cup pursuit; the last Cup of the recent Blackhawks dynasty.
2013-14
Champion: Los Angeles Kings
Pre-freeze moves: NONE
Finalist: New York Rangers
Pre-freeze moves: NONE
Summary: Neither team was active prior to the roster freeze. LA acquired Marion Gaborik and Brayden McNabb enroute to their second Cup during the years LA and Chicago traded Cups yearly; but they were prior to the deadline but post-freeze. The same goes for New York and solid-but-not-flashy journeyman Raphael Diaz.
2012-13
Champion: Chicago Blackhawks
Pre-freeze moves: NONE
Finalist: Boston Bruins
Pre-freeze moves: NONE
Summary: There was absolutely zero trades from any team from the end of the summer until January. This is also a rare year that features a trade between Cup champion and finalist, with a not-headline-worthy move of Rob Flick for Maxime Sauve, albeit after the freeze. In a year that saw Pittsburgh (Jarome Iginla, Brenden Morrow, Douglas Murray, Jussi Jokinen) and Dallas (Jaromir Jagr) go all-in, it was the team teams that did almost nothing that went to the end. This is also notable as the year Boston chost Tuuka Rask over Tim Thomas (sent to the Islanders for a 2nd round pick). And that horrible, terrible Martin Erat for Filip Forsberg Washington/Nashville deal. Imagine Ovie, Kuznetsov, Backstrom, Oshie, Wilson and Forsberg *shudders*
2011-12
Champion: Los Angeles Kings
Pre-freeze moves:
1) Oct. 12, 2011 – Stefan Legein and a 6th round pick for future considerations. Legein was a big-time prospect, partner of Alex Pietrangelo on the Niagara IceDogs in their inaugural season, and former second round pick of the Columbus Blue Jackets. He didn't help the LA Kings that season nor get his career back on track. Legein is currently running a catering business out of Toronto.
Finalist: New Jersey Devils
Pre-freeze moves:
1) Dec. 12, 2011 – Kurtis Foster and Timo Pielmeier for Mark Fraser, Rod Pelley and a 7th round pick. This trade was so inconsequential that I didn't even bother to research it, true story.
Summary: This year is the first time the Cup champion and finalist have both made a move prior to freeze in our brief history. Neither move was impactful, but there was more to come. LA added big-time scorer and current trade bait leader, Jeff Carter, for former 2nd overall pick (Jack Johnson) and a 1st round pick to Columbus. The Devils loaded up as well by adding long-time Wild defensive stalwart, Marek Zidlicky in a six player deal. Both of those deals were close to the trade deadline and well beyond the holiday freeze.
2010-11
Champion: Boston Bruins
Pre-freeze moves:
1) Nov. 29, 2010 – Boston traded for Colby Cohen, an ECHLer, for a prospect who ended up playing almost a decade in the NHL (and could play more), Matt Hunwick.
2) Dec. 9, 2010, – Sean Zimmerman was acquired (after he was traded from the Canucks earlier in the year – see below ) along with a 7th round pick for Jordan Knackstedt and Jeff LoVecchio. Not much to say about this one
3) Dec. 9, 2010 – Juraj Simek is acquired from Tampa for Levi Nelson in another move that saw two non-NHLers switch clubs.
4) Dec. 11, 2010 – The Bruins only got future considerations for Marco Sturm, a major part of the Joe Thornton trade with San Jose. Sturm experienced an injury-plagued 2008-09 season and was never the same again.
Finalist: Vancouver Canucks
Pre-freeze moves:
1) Oct. 5, 2010 – Jonas Andersson and Ryan Parent were acquired from Nashville for Dan Gendur and Shane O'Brien. 3 AHL/European-bound players and a journeyman defenseman. Nothing special here.
2) Oct. 6, 2010 – Andrew Peters for Darcy Hordichuk, heading the Panthers. Tough guy for tough guy that could play a bit. Also two trades in two days, could they make it three?
3) Oct. 7, 2010 – Nathan Paetsch for Sean Zimmerman; another Panthers deal (who later flipped Zimmer to Cup opponent Boston) Neither player played in the NHL after this deal. So nothing important but, yes, they made it three days in a row with a trade!
Summary: None of these pre-freeze deals had much impact with the Cup Final, but the Bruins did acquire Chris Kelly from the Senators later in the season and more importantly, Rich Peverley in the deal that sent Blake Wheeler to the Atlanta Thrashers, where he is now Captain of the franchise in Winnipeg. Boston also received long-time division rival Tomas Kaberle from the Leafs. The Canucks tried to get some scoring depth and grit after the freeze with Chris Higgins and Maxim Lapierre coming in.
2009-10
Champion: Chicago Blackhawks
Pre-freeze moves:
1) Oct. 7, 2009 – Kyle Greentree was got for Aaron Johnson. A minor league deal,
Finalist: Philadelphia Flyers
1) Oct. 20, 2009 – Stefan Legein (who I wrote about a little earlier in the article) is obtained for Michael Ratchuk. Another minor league deal.
Pre-freeze moves:
Summary: More than anything else, this is the year of the Phil Kessel to Toronto deal, which is more important than anything else in this article, okay buddy? Also, Ilya Kovalchuk moved to the Devils for what turned out to be nothing from Atlanta while they were still a thing. Philly picked up Ville Leino as an art project/scoring depth winger.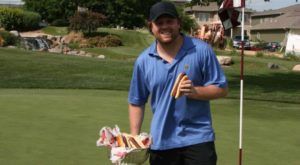 2008-09
Champion: Pittsburgh Penguins
Pre-freeze moves:
1) Oct. 9, 2008 – Mike Zigomanis, long-time journeyman center, is picked up from the then Phoenix Coyotes, for future considerations. What a (meaningless) move!
2) Nov. 16, 2008 – Philippe Boucher is acquired for Darryl Sydor, a veteran for veteran deal that didn't have any direct impact on the final.
Finalist: Detroit Red Wings
Pre-freeze moves: NONE
Summary: The first of the Crosby Cups. A deal of the decade occurred in this season for Pittsburgh, but it was after the roster freeze. The Pens received Chris Kunitz, their Sidney Crosby shotgun rider for almost a decade for Spittin Chiclets creator Ryan Whitney. You could argue that was the move that bumped them above the Red Wings for the Cup. Bill Guerin also brought a veteran presence that had an immeasurable impact in his one season in Steel Town. Detroit did absolutely nothing. Well, except for jumping ship from the Penguins Cup-losing team the year prior to signing with the Red Wings in their Cup-losing season in 08-09.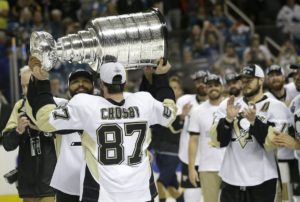 2007-08
Champion: Detroit Red Wings
Pre-freeze moves: NONE
Finalist: Pittsburgh Penguins
Pre-freeze moves: NONE
Summary: Pittsburgh and Detroit followed the trend of doing nothing meaningful prior to the roster freeze. Pittsburgh did pick up Marian Hossa, Hal Gill, and Pascal "Super Duper" Dupuis closer to the trade deadline while the Red Wings got solid d-man Brad Stuart for a couple of picks.
So what did we get from that hours of research on my end and minutes of reading on your end? Well, pretty much that nothing happened before the freeze and that will effect the eventual Cup winner. Once in a while you will find a Trevor Daley before the freeze, or potentially a Pearson (if this year's incarnation of the Penguins makes it far enough) that makes it worthwhile to make a pre-freeze move, but for the most part you are exchanging minor-league players before the freeze.
So, a final note to all NHL GMs: Be glad you didn't make that move now. Make it in a couple months from now when it can really push you over the edge.
And a final note to Leafs fans: Don't be upset you didn't get your Alex Pietrangelo for Nikita Zaitsev deal done now, because it won't ever happen.
Love Reading About Hockey?

Subscribe to keep up-to-date with the latest and most interesting hockey news!
| | |
| --- | --- |
| | We hate spam just as much as you |