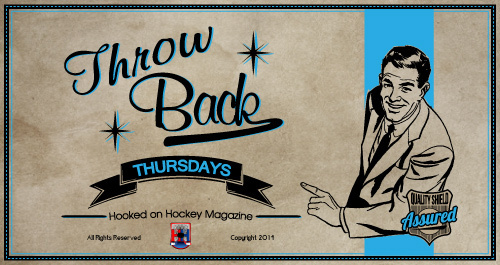 This is our third week of the NHL Trophy series, started with the Ted Lindsay Award and followed by the King Clancy Memorial Trophy. On this week's article we go over a more recent trophy, the Mark Messier NHL Leadership Award.
Who was Mark Messier?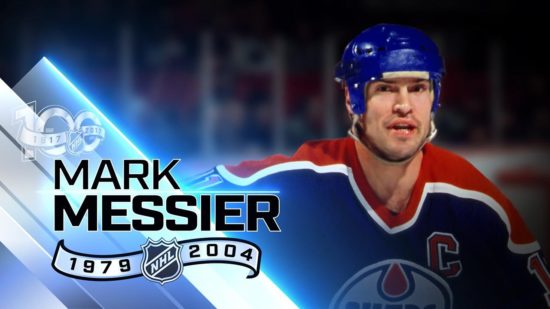 Mark Douglas Messier, also known affectionately as "Moose", was born January 18, 1961, in the well-known but poorly-thought-of Edmonton, Alberta area. Messier was the third of four children of Douglas Messier and Mary-Jean Messier (née Dea). Doug was a professional hockey player who played across the globe. One of Mark's older brothers, Paul, was born while Doug was playing in the British National League. After his family moved to Portland, Oregon, Mark started playing hockey in the Portland Amateur Hockey Association. His father Douggie ran hockey schools in Portland that his sons attended. Like his father and his older brother Paul, Mark loved playing hockey and spent much of his time on the ice, playing street hockey or shooting a ball against the wall. When the family returned to Edmonton, the seven-year-old Messier practiced with ten-year-old Paul's novice team, and was one of the best players on the ice.
YOUNG MARK MESSIER
At the age of 15 Mark began playing in the Alberta Junior Hockey League where he showed some of his finesse, scoring 140 points in 111 games over two seasons. He also became known for his physicality, accumulating 194 penalty minutes in 54 games in his second season. Mark quickly demonstrated that he was a leader both on and off the ice, addressing his teammates in the locker room before the coach.
After brief stints with the Indianapolis Racers and the Cincinnati Stingers of the World Hockey Association (another time he brushed greatness with Gretzky), Messier was drafted to the Edmonton Oilers in 1979. Messier quickly became known as a tough winger who could hit you on the ice and on the scoresheet. The most well-known hockey leaders aren't really known to be wingers however, and the same proved to be the case for Messier, who was moved from left wing to center in 1983-84, forming a formidable one-two punch with Wayne Gretzky. Coincidentally, this was the first year the Oilers finished first in the NHL, 15 points ahead of the second-place New York Islanders, and also the first Stanley Cup of their dynasty, and of Messier's career.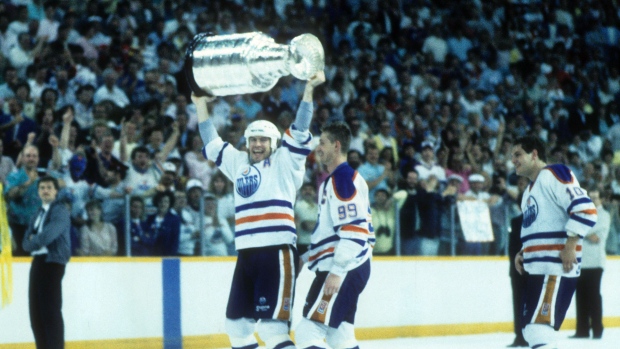 Messier and those other guys would win three more cups in the next four years before Peter Pocklington got involved and basically sold Wayne Gretzky in 1988-89. Messier gained the first of his three captaincies after the trade and proved himself as a leader the following season winning one last Cup for Edmonton, while scoring 129 points, second in the league to only Gretzky.
After it became clear the Oiler were willing to let Adam Graves walk, Messier became upset that Pocklington and the Oilers weren't doing their best to keep the best team together. Messier eventually requested a trade out of Edmonton and went to the New York Rangers in a three for one deal. But that wasn't important as I'm sure nothing ever happened in New York,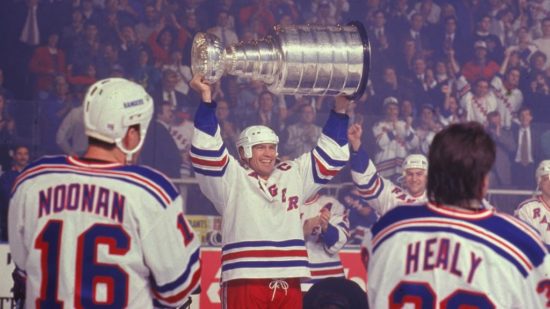 Guaranteeing a win, then scoring a hat-trick that game, and going on to win the Cup? I guess he did prove his leadership and skills again with the Rangers. He even went so far as to score the Stanley Cup winning goal against the Vancouver Canucks. It was fine at the time though, as Vancouver fans weren't known at the time for their poor loser reputation.
Messier would go on and have a few more productive seasons in New York, including his last season which reunited him with Gretzky that led to an Eastern Conference Final appearance and an unfortunate exit against Eric Lindros and the "Legion of Doom" line of the Philadelphia Flyers.
With Gretzky and Pat Lafontaine as the top two centers in the Rangers organization, Messier became a free agent after the 1997 season. He eventually signed with the Canucks and his tenure their was as perfect as could be.
Kidding.
Messier received the captaincy from Trevor Linden, a Canuck hero, before he was traded to the Islanders. He also demanded his favourite number, number 11, which the Canucks had retired in honour of Wayne Maki and his untimely death. All-in-all the Canucks missed the playoffs all of Messier's three seasons with them, but he become one of only there players ever to captain three different teams.

Messier would sign again with the Rangers after his three seasons and would play until the point where he passed Gordie Howe as the second overall scorer in NHL history (until Jaromir Jagr passed him with his butt-assist). He retired just prior to the 2005 lockout. Messier retired eleven games behind Howe's NHL record 1,767 regular season games played. Messier holds the record for most NHL regular season and playoff season games played at 1,992.
The Mark Messier NHL Leadership Award came into existence in November 2006, only a a year after his retirement.
What else?
The only professional athlete to have captained two championship teams, the Edmonton Oilers and New York Rangers.
In 1998, he was ranked number 12 on The Hockey News' list of the 100 Greatest Hockey Players.
His 1,887 points in the regular season are third all-time to Jaromír Jágr and Wayne Gretzky's 2857 (alongside whom he played for 11 seasons). Despite this feat, Messier never won a scoring title, as his best finish was runner-up in 1989–90. His career-high for regular season goals was 50 which he accomplished just once in 1981–82.
His 1,756 regular-season NHL games played are second all time to Gordie Howe, who played in 1,767 regular-season NHL games.
He was the last active player to have played in the 1970s.
He was the last active player to have played in the World Hockey Association.
He was selected as an inductee to the Hockey Hall of Fame in June 2007, in his first year of eligibility, with the ceremony taking place in November 2007.
He was ranked No. 4 on the all-time list of New York Rangers in the book 100 Ranger Greats (John Wiley & Sons, 2009).
In 2010, he was elected as an inaugural inductee into the World Hockey Association Hall of Fame in the "Legends of the Game" category.
Named to the Order of Hockey in Canada by Hockey Canada as part of its 2013 class
What is the Mark Messier NHL Leadership Award?
MARK MESSIER NHL LEADERSHIP AWARD
In the words of the NHL, the Mark Messier NHL Leadership Award is "given to an individual in the sport who leads by example on the ice, motivates his teammates and is dedicated to community activities and charitable causes."
Past Winners of the Award:
2018: Deryk Engelland , Vegas Golden Knights
2017: Nick Foligno , Columbus Blue Jackets
2016: Shea Weber , Nashville Predators
2015: Jonathan Toews , Chicago Blackhawks
2014: Dustin Brown , Los Angeles Kings
2013: Daniel Alfredsson, Ottawa Senators
2012: Shane Doan, Phoenix Coyotes
2011: Zdeno Chara , Boston Bruins
2010: Sidney Crosby , Pittsburgh Penguins
2009: Jarome Iginla, Calgary Flames
2008: Mats Sundin, Toronto Maple Leafs
2007: Chris Chelios, Detroit Red Wings