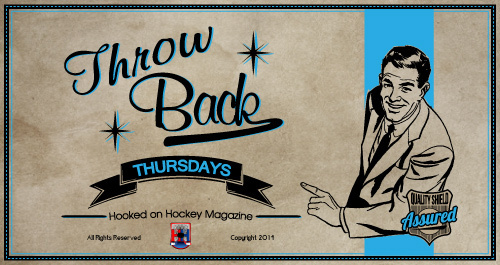 Welcome one and all to another fun offseason Thursday here at HOHM and Throwback Thursdays!
Over the last two weeks we looked at the top 10 July trades of the 21st century with part one featuring the most recent deals and part two focusing on the older deals.
With the fun times had by readers and myself during the slow time of the year for NHL news (including lots of Restricted Free Agent stalemates), I thought it would be fun to look back at the top August trades from the past couple of decades.
I tried to follow the same format with this article zoning in on the five most recent notable August deals in the past 20 years or so. That exercise turned out to be futile however, with only 20 total August deals between today and the 2006-07 season, or only 20 deals of the course of 14 seasons. If you take away 2009-10 and 2010-11 (when a lot of minor league deals occurred) that number drops even more to 11 trades in 11 seasons. The biggest deal of all of those 14 years was last year anyways, when Jeff Skinner moved to Buffalo from Carolina, and his career high is 63 points – if that gives you any indication of the depth kind of deals we're talking about. It seems like NHL GMs like to take their vacation time in August before training camps start.
With that being in mind, instead of looking back at the top 10 August trades, we're going to focus on a recap of the crazy August that started the kickoff of the return of the NHL after the 2004-05 lockout.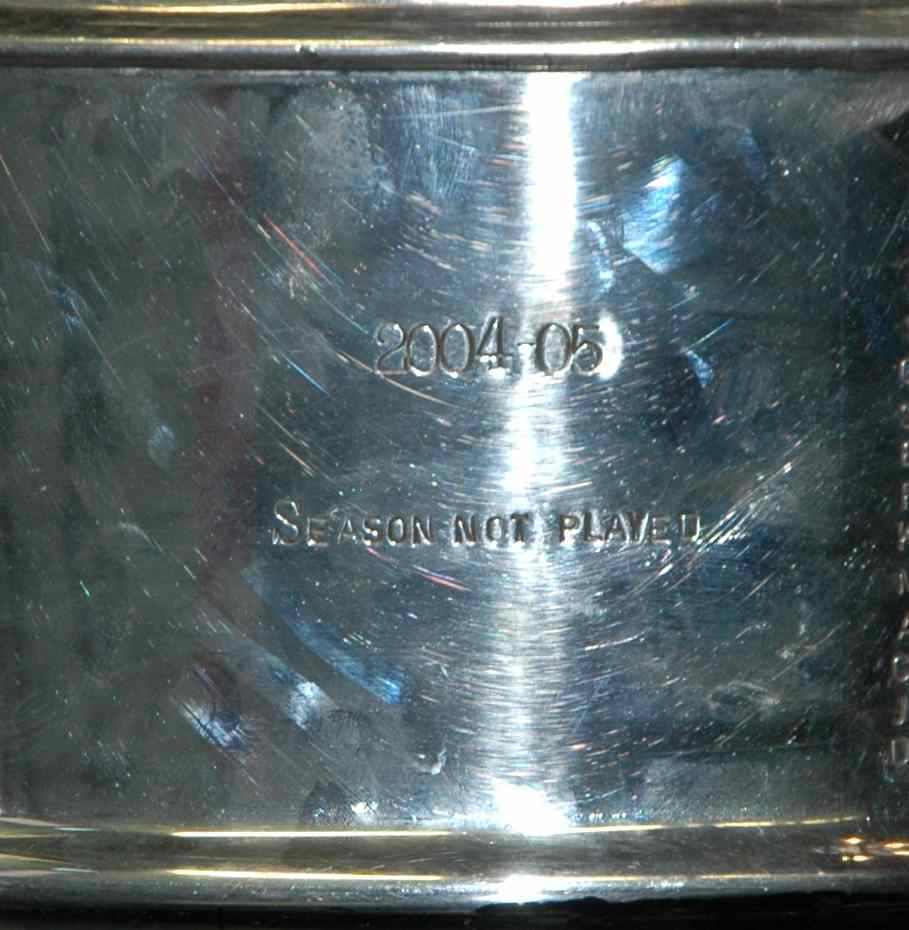 The entirety of the 2005-06 offseason was a pretty exciting time, but it's August that takes the cake. All-in-all there were a total of 19 trades, featuring 21 teams, 29 players, 14 draft picks, and three times players were traded for future considerations – including Jeremy Roenick!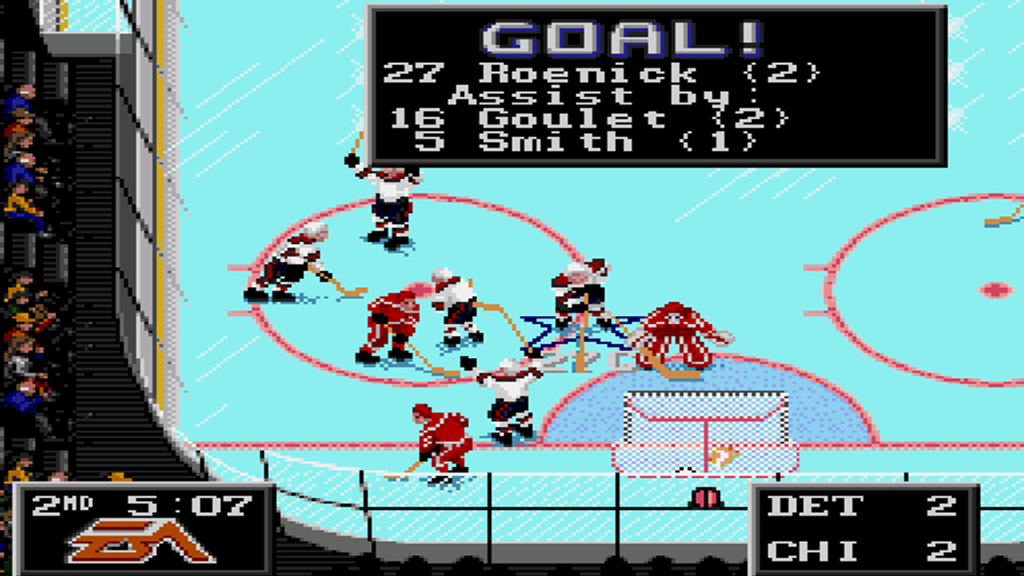 Without wasting any more of your time, let's look back at some of the notable deals from that August:
1) August 2, 2005 – The St. Louis Blues trade captain Chris Pronger to the Edmonton Oilers for Eric Brewer, Jeff Woywitka, and Doug Lynch.
Chris Pronger lands on yet another one of my trade lists. This deal came at a time when Blues ownership was trying to sell the team, and thought that having less salary on the roster would make the team more attractive to potential buyers. With that in mind, when Pronger turned down the Blues $7.22 million one-year offer he was sold to the highest bidder.
The Oilers thought they had a chance to contend adding the former Hart and Norris Trophy defenceman and so on August 2 they agreed to trade quality prospects and young defencemen Brewer, Woywitka, and Lynch. Shortly after the deal the Oilers signed Pronger to a massive (at the time) extension of five years at $6.25 million per. The first season went amazing for the Oilers as they made it to the Stanley Cup Finals before losing to the upstart Carolina Hurricanes.
Oilers fans prefer not to think of what happened after that one, blissful season.
As for the Blues, Brewer was terrible his first year and a half, but after the hiring of Andy Murray as coach he turned it around and eventually became Blues captain for two seasons. Woywitka was a highly-touted former first round pick who did manage to play 152 games over parts of four seasons in St. Louis, but never broke through to become the impact player many thought he could be. Lynch fared even worse, as the former second pick pick played two games for Edmonton in the season before the lockout, but never sniffed the NHL again, spending his team with the Blues as an AHLer.
2) August 3, 2005 – The Oilers acquire Mike Peca from the New York Islanders for Mike York and a 2006 conditional draft pick.
With so many high-profile free agents unsigned this summer, it's a good chance to look back at the Michael Peca situation with the Buffalo Sabres to see how the Islanders ended up with Peca to begin with. There is a long story that goes along with this, but essentially the Sabres failed to come to term with their captain, Peca, before the 2000-01 season. Peca sat out the entire season, feeling slighted by the team. The Sabres eventually put an end to Peca's holdout when they moved Peca's rights to the New York Islanders for Tim Connolly and Taylor Pyatt in the summer of 2001.
Peca would sign a four year deal with the Islanders, scoring a career-high 60 points while also winning his second Selke trophy, as the NHL's best defensive forward.
After his third season on Long Island, the Isles decided to cash in on Peca with a season left on his contract and his playing having declined since Darcy Tucker took out his knee in the 2003 playoffs.
The Oilers had just made one of the biggest moves in franchise history as mentioned above, and were looking to add to their chances. A deal quickly came together that saw Peca head to the Alberta in return for promising youngster Mike York and a 2006 conditional draft pick (#110 overall, Kevin Montgomery).
Although Peca didn't have the best regular season (71 games played, 23 points), his 11 points in the playoffs  would help the Oilers to their magical run to game seven of the Cup Finals, in his lone season in Edmonton. He would later remark how the team came together to be better than the sum of their parts through confidence:
"That was one of those rides; I try to explain that playoff run to people. That year in Edmonton really emblemized what a run is about – it's about guys really believing in themselves. No. 8 seed against No. 1 seed, Edmonton taking on Detroit. Once we beat the Wings, you slowly saw the confidence grow and guys really believing in each other."
For the Islanders part of this deal, Mike York would play two seasons with the team, actually outscoring Peca with 108 games played over the two season and 65 points. The conditional draft pick turned in Mike Montgomery, who played college hockey before a few professional seasons split between the ECHL and AHL.
Peca would sign with the Toronto Maple Leafs after his one season in Edmonton.
3) August 5, 2005 – Philadelphia Flyers trade Jeremy Roenick and a third round draft pick to the Los Angeles Kings for future considerations.
This trade was all due to the new salary cap and the cap crunch it put on some teams. The trade happened one day after Philadelphia signed marquee free agent forward Peter Forsberg to a two-year, $11.5-million contract. Forsberg put the Flyers over the $39-million US salary cap, but Roenick's trade got them $4.94 million US, and they cleared even more space by buying forwards Tony Amonte and John LeClair.
Roenick, one of the greatest US-born hockey players of all-time, was winding down his career by the time this trade happened and had seen steady decline in his points since the 1999-2000 season where he scored 78 points. He followed that up with 76 in his last season in Phoenix, before scoring 67, 69, and 47 points in his three years in Philadelphia.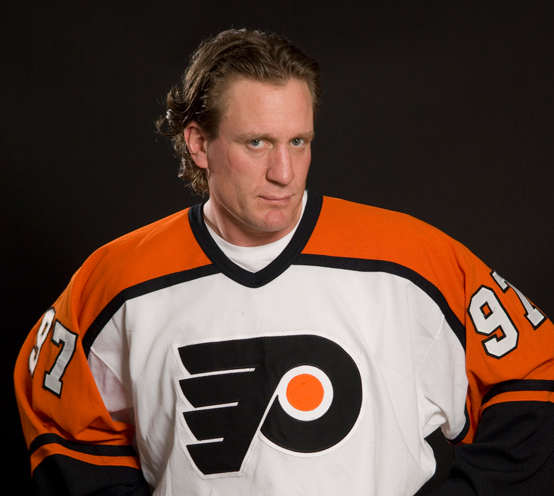 Los Angeles decided to take a risk on the once-star by acquiring in the cap dump deal. Roenick's points dropped off again heavily to only 22 points in LA, but the Kings were able to sell some jerseys and get a sweetener of a third round pick in the deal that turned into the #86 overall selection, Bud Holloway. Holloway would have stops in the ECHL, AHL, Swedish Elite League and Swiss League, before getting one game of NHL action in 2015-2016 with the Montreal Canadiens.
Roenick would play one more season in Phoenix after his stint with the Kings, before playing in San Jose for two seasons to close out his career.
The deal was a pure money dump for the Flyers with the future considerations to LA essentially being "sure, we'll throw in a draft pick if you eat the contract."  Something the Toronto Maple Leafs are quite familiar with.
4) August 23, 2005 – The Atlanta Thrashers trade Dany Heatley to the Ottawa Senators for Marian Hossa and Greg de Vries.
This trade was born out of a tragedy.
Heatley was fast-rising to NHL superstar after winning the Calder trophy as rookie of the year in 2001-02 and following that up by posting 41 goals and 89 points in only his second in the league. However, before he reached his third season he was behind the wheel of a Ferrari 360 Modena with teammate Dan Snyder in the passenger seat. With speed being a major factor, Heatley crashed the car and both he and Snyder would ejected from the vehicle. Heatley was severley injured in the crash, but Snyder, 25, fractured his skull and would die six days later in hospital.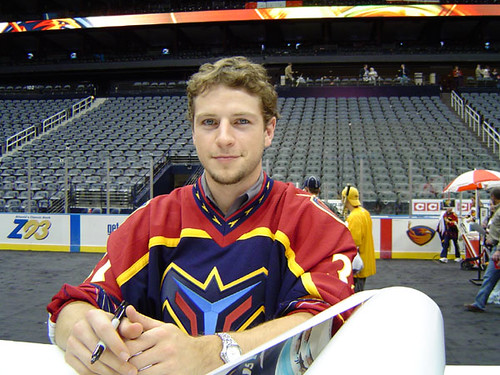 Heatley would recover physically by January and play 31 games for Atlanta before requesting a trade to get away from the memories of the accident. Once the 2004 lockout was over, the Thrashers granted his request in one of the best "hockey trades" of all-time.
By landing Hossa, the Thrashers got a star in return for a star, with Hossa posting season of 80 and 82 points before the trade. De Vries was not just a throw in piece, as he was a Cup-winning defenceman who would play 878 NHL games over his career.
The trade also helped both teams tremendously in the short term, with both players posting the two best seasons of their careers immediately after the trade. Heatley would score 50 goals in 2005-06 and 2006-07 while potting 103 and 105 points overall. Hossa was no slouch either, adding 82 goals over the same two seasons as part of his career high 92 and 100 points.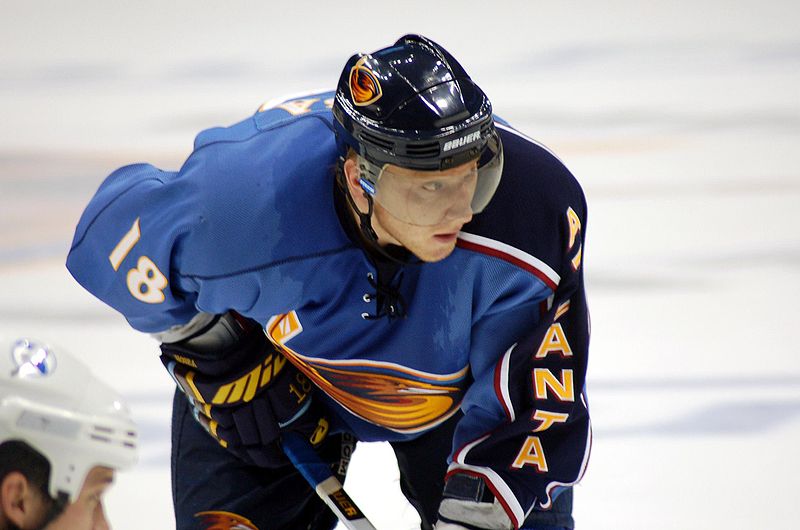 Hossa would play two and a half season in Atlanta before being traded to Pittsburgh at the 2007-08 trade deadline. Heatley would play four season in Ottawa before requesting a trade, turning down Edmonton (just trying to stick with the theme here), and moving on to the San Jose Sharks. Despite this Heatley never really fully acclimated back into a social locker room, as evidenced by Chris Hunt, an assistant coach with the Sens during Heatley's last season. Hunt, when asked if the crash affect his closeness to other teammates said:
"How could it not? I never saw much of that from Dany, but when you're alone with your thoughts it's bound to get to you. I know he protected everyone around him from that as much as he could."
For their part, the Snyder family forgave and supported Heatley throughout his recovery and the legal proceedings against him.
Stay tuned for next week for more hockey history on Throwback Thursdays!
Love Reading About Hockey?

Subscribe to keep up-to-date with the latest and most interesting hockey news!
| | |
| --- | --- |
| | We hate spam just as much as you |