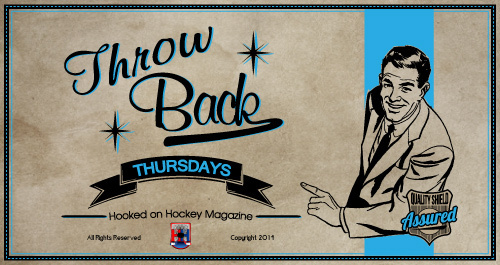 For today's Throwback Thursday, we take a look at Jack Adams and his managerial career, after going back to his playing and coaching days in the last couple of weeks.
Who was Jack Adams the manager?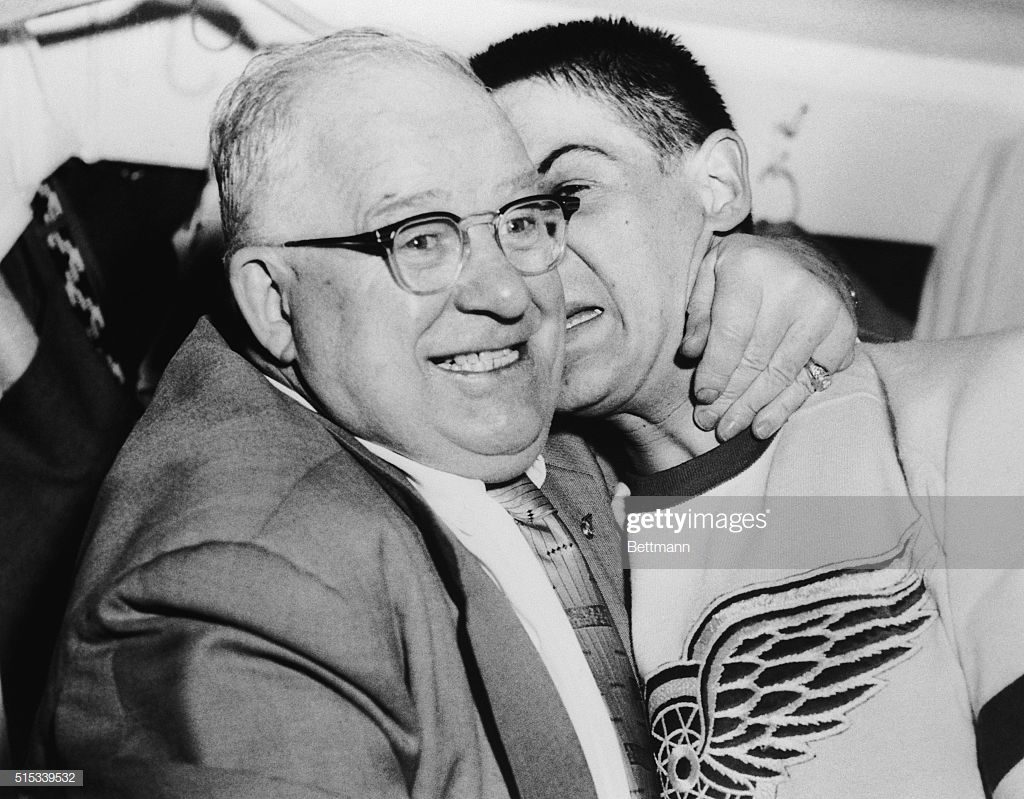 James. E Norris, owner of the Red Wings, put some faith in Adams by making him coach and manager upon purchasing the Detroit Falcons and renaming them the Red Wings. This was a good sign after Norris's first interaction with Adams was to rip up his coaching contract and have a one-year handshake coaching "trial" agreement. Adams would manage an NHL record 36 years and never under a contract after that, only a handshake agreement.
Adams coaching exploits were legendary and he would oversee three Cups as coach-manager of the Red Wings in 1937 -and five Cups overall if you count his playing career- while becoming the first and only person in NHL history to win different Stanley Cups as a full-time player, coach, and manager. From there he would lead the Red Wings to more regular season success as a coach, holding the record for wins as a coach in Red Wings franchise history for nearly 70 years.
However, by the mid-1940s Adams was becoming aware of the difficulties of trying to coach and manage a team at the same time, and finally appointed Tommy Ivan as his successor after the conclusion of the 1946 season – a season in which a certain Gordie Howe played his first games for the Red Wings. Adams was actually instrumental in getting Gordie his famous #9, when he traded the former number-holder, Roy Conacher, to the Chicago Blackhawks as one of his first moves as full-time General Manager. Adams then offered #9 to Howe, who wore #17 in his rookie season, and Howe held onto his iconic number for the rest of his career. Howe would later say "Mr. Adams was like a second father to me. When I joined the Red Wings, I was only 16 and he looked after me as though I was his own son."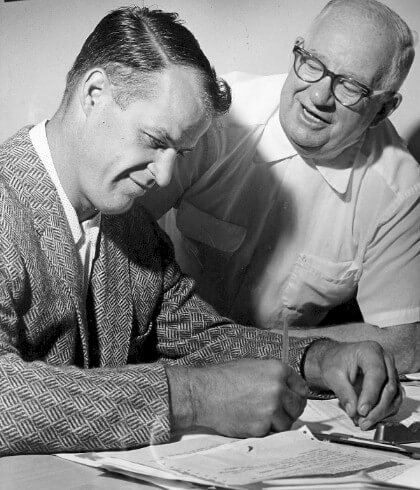 Back to Adams, starting the season he became full-time GM of the Red Wings, they went on a string of first overall finishes in the NHL – Seven first place finishes in a row to be exact. He also led the team to an amazing streak of 20 straight playoff appearances from 1939-59, a streak only beaten by the Yzerman/Lidstrom led Red Wings.
He led the Wings to four more Stanley Cups as a general manger during their dynasty years of the early-to-mid 1950s, winnings Cups in 1950, 1952, 1954, and 1955 – their last Stanley Cup for 42 years, until the Yzerman-led Wings won in 1997. The 50s dynasty teams were sprinkled with Hall of Famers from Howe, Sid Abel, Alex Delvecchio, Ted Lindsay, Red Kelly, Marcel Pronovost, Glen Hall, and Terry Sawchuk. After their 1952 win Detroit Times write said "Jack Adams made more winning teams out of average talent than any manager in the game. Our 1951-52 champions that won the playoffs in eight straight games was the greatest hockey club ever assembled."
All of the above is just stats that you can Google, but what is management without its own flair? Adams was know to do things his way, and his way only during his career – with some of his ways being a bit strange. A man with the nicknames of Jolly Jack and Trader Jack should have some stories and Adams doesn't let us down in that regard.
Trader Jack was known for constantly shuffling his teams and making big moves, some of which were big misses for the franchise. That would seem to be the case for a manager who once stated ""If a player gets too big for our club, he doesn't belong on it."
Some of his more notable deals include:
-sending a future, top 100 NHL player of all-time, Stanley Cup and Vezina Trophy winning goalie to the Leafs in Turk Broda for $8,000. This move would bite Adams in the ass as Broda would backstop the Leafs to a historic win in the 1941-42 season, when the Wings had a 3-0 lead in the finals but Broda and the Leafs would come back to win four straight and his first of five Cups as a Leaf.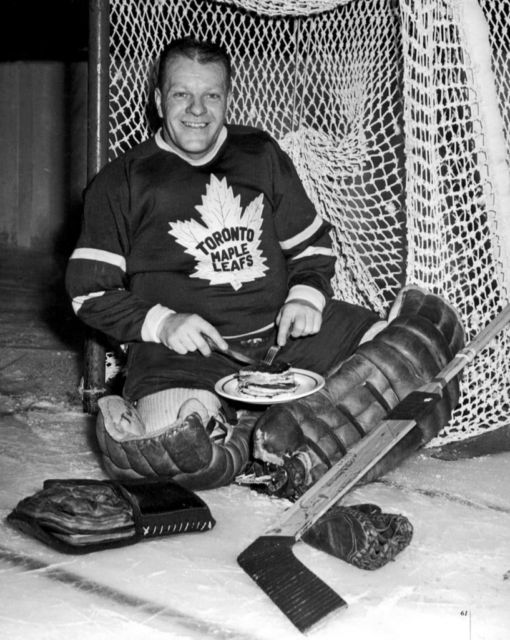 -sending starting goalie Harry Lumley to the Chicago Blackhawks in a nine player deal that saw the Wings acquire potential best nickname owner, Sugar Jim Henry.
-Trading Production Line star and Detroit icon Sid Abel to the Blackhawks for cash.
-Sending Hall of Famer, Cup winner, and arguably best goaltender of all-time, Terry Sawchuk to the Bruins in 1955 for a bunch of young players who wouldn't contribute more than 47 games to the Wings. He then realized his mistake and sent Johnny Bucyk, another Hall of Famer and 500 goal scorer to the Bruins to get Sawchuk back in 1957.
-Giving away two Hall of Famers in Glen Hall and Wings legend Ted Lindsay to the Blackhawks later in 1957 when he found out Lindsay was trying to organize NHL players into an association, the original NHLPA.
-Trading yet another Hall of Famer, Red Kelly, to the Leafs in 1960 when he thought Kelly was past his prime. Kelly would play seven more seasons in Toronto and win four Cups with the Leafs.
-Acquired future Wings Hall of Famer Bill Gadsby in a deal with the Rangers for a prospect who never played in the NHL, Les Hunt, and cash.
-In one of the last deals of his career, he traded the amazing/laughable Don Cherry to the Montreal Canadiens for cash.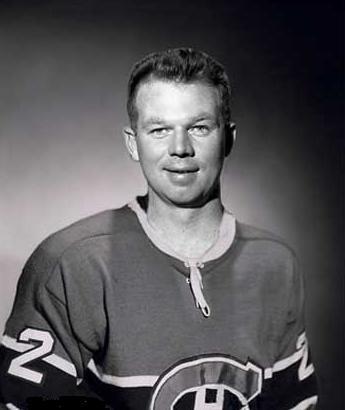 Adams was also know to be quite particular with his players and their routine as evidenced in the Montreal Gazette:
Manager Jack Adams
has issued strict orders
as regards
training rules
for the Red Wings.
They must all be
up at 10 o'clock
for breakfast and
then
take
a morning walk.
On the afternoons of the day of games,
the last meal must be taken at three o'clock,
if a steak is the main dish,
then another walk
and a siesta.
Hec Kilrea and Marty Barry
are the only ones
allowed to eat
at four o'clock.
The reason is
they dine lightly
on eggs,
omitting
the steaks.
Movies are banned
on the afternoon of days the Wings play,
especially for Normie Smith.
Everyone in bed by midnight.
Credit: The Gazette, Montreal, March 24, 1936; excerpted, edited, and poemized.