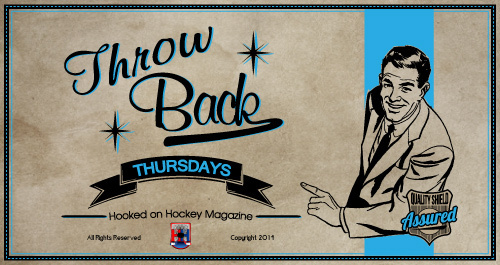 Ken Doraty might not seem like the type of NHL player to stick out in the history books, and at first glance he doesn't. However four overtime goals in two games ensured his place in the annals of hockey history. Let me explain how he got to the NHL, and then how he scored four goals in two overtimes.
Kenneth Edward Doraty was born on June 23, 1905 in Stittsville, Ontario which is pretty much only known for being completely destroyed in the Great Carleton Fire of 1870 that burned over 250,000 acres of land and for being a breeding ground for future Ottawa Senators including current goalie Craig Anderson, recently traded Cody Ceci, and past coaches Guy Boucher, Dave Cameron, and the walrus himself, Paul MacLean.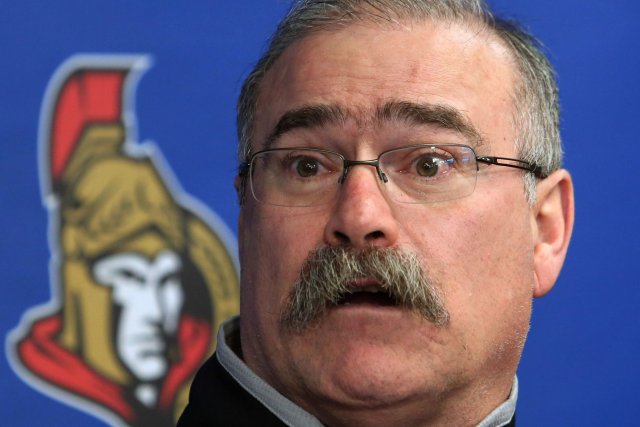 At a time when the NHL was looking for big, tough players (see beginning of hockey to recent NHL history), Doraty was the exception. He stood only 5'7″ at his tallest and weighed only 133 lbs during his "prime" with the Toronto Maple Leafs. He was actually the NHL's smallest player during his record feats in 1934.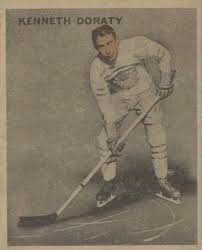 The reason the word prime is in quotation marks is because he wasn't a star, 100 point player during his prime. In fact, he only played 105 games in the NHL over 11 years starting in 1926-27 with the Chicago Blackhawks and ending in 1937-38 with a two game stint with the Detroit Red Wings.
So if 105 games over 11 years, with three different teams, and 15 goals to go along with 26 assists over his NHL career isn't what made him famous, what is?
Overtime heroics.
Doraty's path to being an overtime hero started with his first professional hockey season when he played seven games in the 1926-27 season with the Minneapolis Millers in the American Hockey Association (AHA), which at the time was the equivalent of the American Hockey League (AHL) is today. Funny enough the AHA actually adopted the AHL name for a few season as it became an "outlaw league" that tried to rival the NHL. Eventually it was shutdown and came back post-WWII as the current United States Hockey League (USHL).
Back to Doraty, he was impressive enough in his AHA games that the Chicago Blackhawks signed him to a contract and he suited up for 20 games with the Hawks in 1927.
It was only a quick sip of NHL success for Doraty however, as his NHL contract was not renewed for the following season – or four more after it.
Doraty spent his five seasons away from the NHL with a season each with the Kitchener Millionaires and Toronto Millionaires of the Canadian Professional Hockey League (CPHL), followed by three seasons with the Cleveland Indians of the International Hockey League (IHL). He managed to score at least 20 goals in all three seasons and put up two nearly point-per-game seasons while with the Indians, turning the heads of some NHL executives.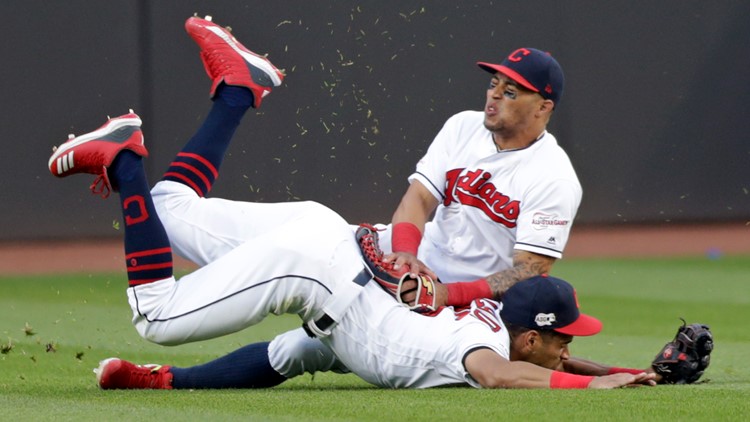 At the age of 26, Doraty got another chance when prior to the 1932-33 season he signed a contract with the reigning Stanley Cup Champions, the Toronto Maple Leafs, after they acquired his rights from Cleveland for another IHL player and cash.
His three seasons in Toronto don't stand out for anything he did in the regular seasons he was with the team, only posting 16, 19, and 5 points in those seasons. His memory will live on in hockey history for two games, one in the 1933 playoffs and one in a 1934 regular season game – where he set a record that can never be matched.
The first of those two games came on April 3, 1933, in the last game of semifinals between the Leafs and the Boston Bruins. The game went SIX overtimes (the NHL had 10 minute overtimes back then) before Doraty was able to pop one in after 104 minutes and 46 seconds of play. To this day it is still the second longest NHL game ever played.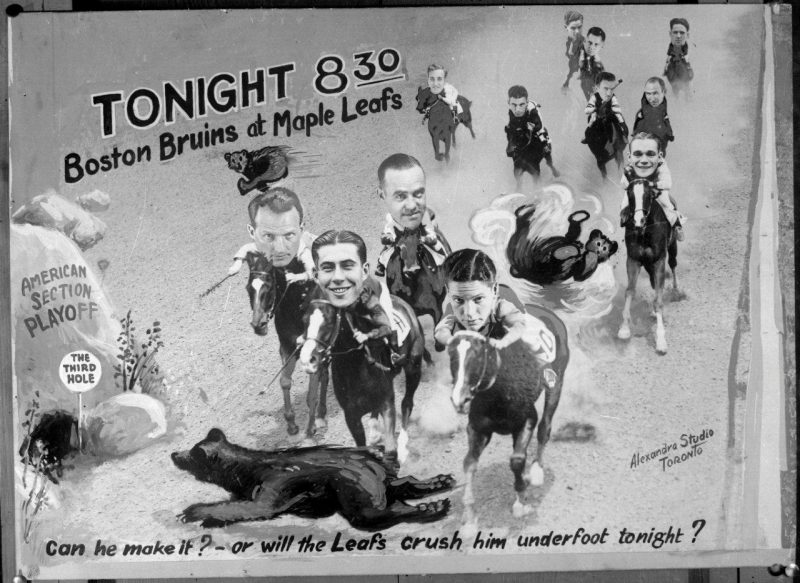 After winning the Cup the year before and playing six overtimes on April 3, Toronto was understandably tired when they had to play the first game of the Cup Finals the very next evening on April 4. The New York Rangers had three days off between games and the rested Rangers would crush the Leafs in game one 5-1 and game two 3-1. Toronto got its legs back for game three and won 3-2 at Maple Leafs Gardens, and almost made it to a deciding game give before losing 1-0 in overtime to give the Rangers the 3-1 series win and Stanley Cup win.
Doraty and the Leafs would look to bounce back the following season and both did in their own way. Toronto would finish first overall in the NHL standings and would have the top two scorers, with Joe Primeau posting 46 points and Charlie Conacher leading the way with 32 goals and 52 points in 42 games.
Toronto's fantastic regular season also contained the main reason for this Throwback Thursdays article, when Ken Doraty made history on January 16, 1934. The Leafs and the Ottawa Senators played to a 4-4 draw at the old Ottawa Auditorium after regulation time had expired. As mentioned earlier in the article, the NHL had a standard 10 minute overtime following tied games.
The hero of the story, Doraty, stepped up in overtime, firing home a power-play goal at the 1:35 marker of overtime. Nothing too special about that right?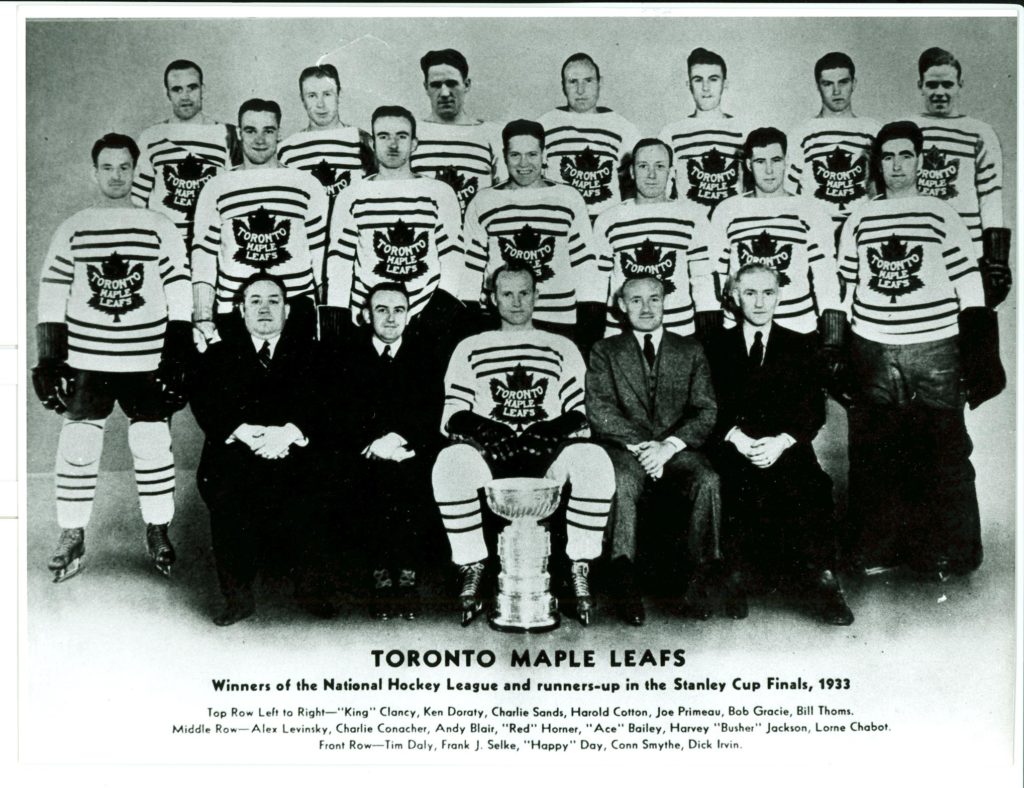 The name of this story tells you is that there was an overtime hat-trick, and that is exactly what happened here. What I hadn't told you before is that the NHL played the 10 minute overtime as a mandatory 10 minutes. That meant when Doraty scored to make it 5-4, there was still nearly eight and a half minutes to play.
Doraty would go on to score again on the power-play less than a minute later (2:20) and just before the end of overtime (9:04) he popped in the history-making over-time hat-trick. The Leafs won the game 7-4 and Doraty became immortal in hockey history.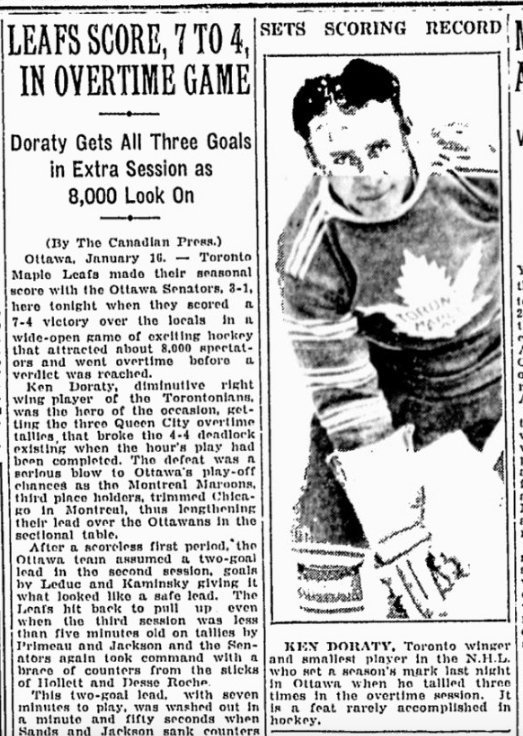 Although a hat-rick (and a third of Doraty's nine total goals for that season) doesn't seem impossible to beat with a 10 minute mandatory overtime, The NHL changed it's rules at the outbreak of WWII, abolishing overtime altogether because of "wartime restrictions on train scheduling." It wasn't until 1983-84 that overtime returned to the NHL with it's rules stating "a five-minute sudden-death overtime to be played in regular-season games that are tied at the end of regulation time."
That means, unless the rules change to make games longer (which will never happen) and over-time is no longer sudden death, Doraty's record will never fall.
As a side note, Hec Kilrea assisted on all three of Doraty's goals, giving him the overtime assist record than can't be matched, however goals are more important and fun so he's never brought up alongside Doraty whilst I was researching this article. I only discovered that stat when I saw the actual NHL box score of the game.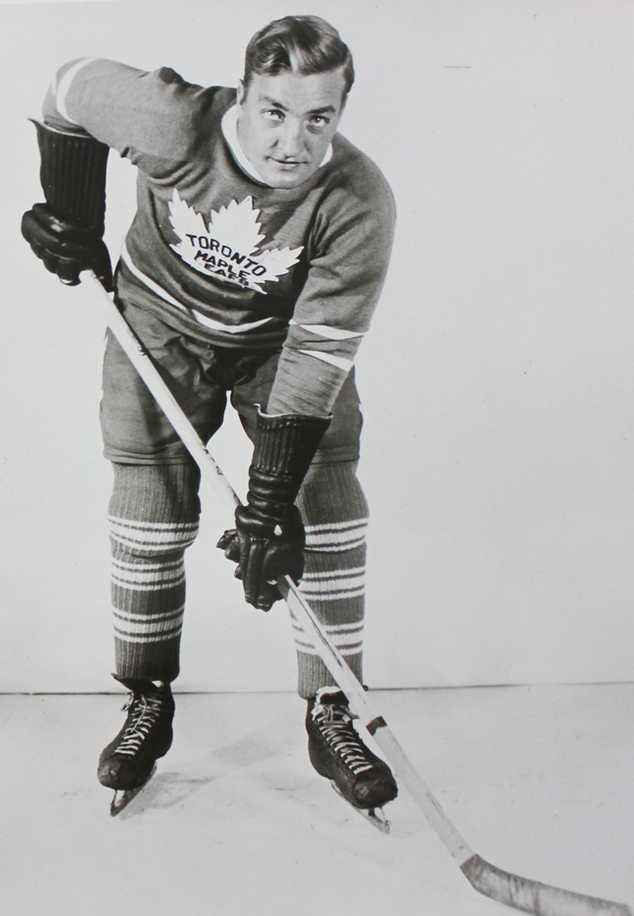 As an extra bit of fun trivia you can bring up with friends, Kilrea was part of the March 24. 1936 longest game of all-time in that broke the record Doraty's Leafs had set three years prior. Kilrea was partially responsible for the game ending when he sent an errant pass that was picked off by Mud Buneteau. The goalie Bruneteau scored on was Lorne Chabot, who had been the winning goalie for the Leafs in the second longest game played.
Check back in next week for more TBT goodness!