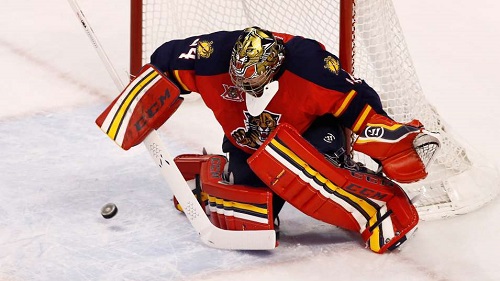 The Dallas Stars have gotten involved in trades once again, this time less than an hour before the trade deadline.
In a sudden move that will crush NHL fan's dreams of seeing Roberto Luongo play in tandem with his arch-nemesis Tim Thomas, the Florida Panthers have sent Thomas to the Stars in exchange for Stars' backup goaltender Dan Ellis.
So far Stars fans seem to be mixed about the trade, with some being happy to receive Thomas, but others saying that Jim Nill should have stuck with Dan Ellis, while others are unsure of how to take the news. Dan Ellis has a record of 5 wins and 6 losses this season with a save percentage of .900. Thomas has a record of 16 wins, 20 losses, and a save percentage of .909.
Thomas will likely become the backup goaltender for Kari Lehtonen, but there is a possibility of Thomas winning over the head goaltending spot going into the playoffs. Overall, Tim Thomas will provide more depth in goaltending and will provide the Stars with a stronger backup that will help Dallas secure a playoff spot.