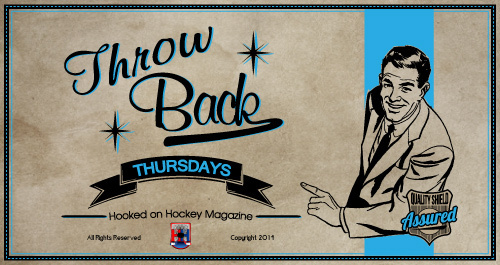 Welcome back to Throwback Thursdays, where I look at some interesting historical tales from the NHL.
After the draft, when the true NHL offseason begins, the hockey world can be extremely dull. To try and combat that I'm trying to put together some fun lists mixed in with the regular Throwback articles. This allows me to delve into the history of hockey while injecting some excitement into the mix. This started with last week's article looking at Sebastian Aho and five Restricted Free Agent (RFA) offer sheets gone wrong.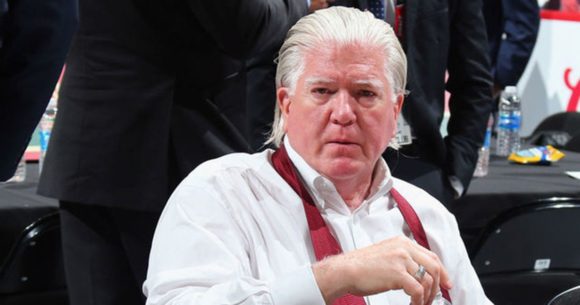 To help you get through this middles of July slumberfest (unless you consider the Oilers signing Josh Archibald, an Arizona Coyote that went unqualified, interesting), I have put together a list of what I consider to be the top 10 trades to take place in July over the last 20 years.
Instead of doing a typical one through 10 ranking system, what I've done below is organize them by most recent (2019) to farthest back in the 21st century time frame I'm using ( 2001).
Without further ado, let's jump right into the most recent:
1) July 1, 2019 – Toronto Maple Leafs trade Nikita Zaitsev, Connor Brown, and Michael Carcone to the Ottawa Senators for Cody Ceci, Ben Harpur, Aaron Luchuk, and a 2020 third round draft pick.
If this was a standard best to work top 10 list, this trade would rank at the bottom for pure entertainment. However, due to recency bias (and trying to make a top 10 list with a trade this year), this is best trade of this month so far. Unfortunately Phil the Thrill missed out by a couple of days with the Coyotes and Pittsburgh Penguins pulling off a June 28 deal.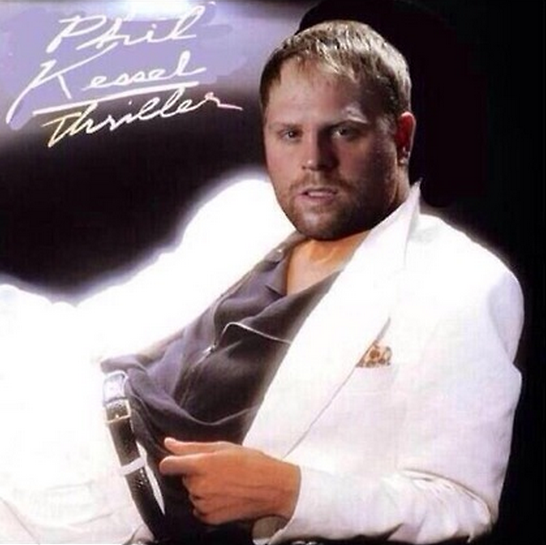 You could argue that moving Nazem Kadri for Tyson Barrie and Alex Kerfoot was a more high-notoriety deal with more star power, and I was tempted to put it here ahead of the Zaitsev deal, but the importance of the salary dump deal for Toronto cannot go unstated.
Honestly this deal is actually incredibly important, but not for the players involved. The Leafs need to clear cap space as everyone knows. They managed to move both Zaitsev and Brown and free up close to $7 million in cap space in the deal and get a third round pick back. After signing Ceci for the same cap hit as Zaitsev (but for 4 less seasons), they were able to re-sign RFA Kerfoot as well to a four year deal. More importantly, the deal gives Toronto nearly $10 million in cap space with Mitch Marner still unsigned.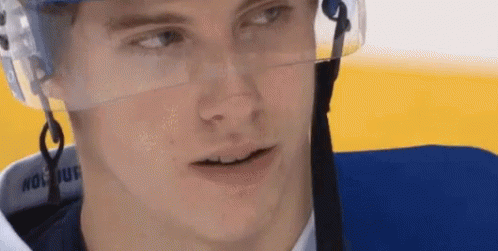 2) July 1, 2018 – St. Louis Blues trade Vladimir Sobotka, Patrik Berglund, Tage Thompson, a 2019 first round pick, and a 2020 second round pick to the Buffalo Sabres for Ryan O'Reilly.
This tells you all you need to know about the Sabres. They traded one of their two stars in O'Reilly after he expressed frustration in playing in Buffalo and said the Sabres were "OK with losing." They traded their star Selke-winning centre for a bunch of bit pieces, one of who ended up retiring from then NHL and signed with a Swedish team rather than play in Buffalo.
I think we know who won this trade.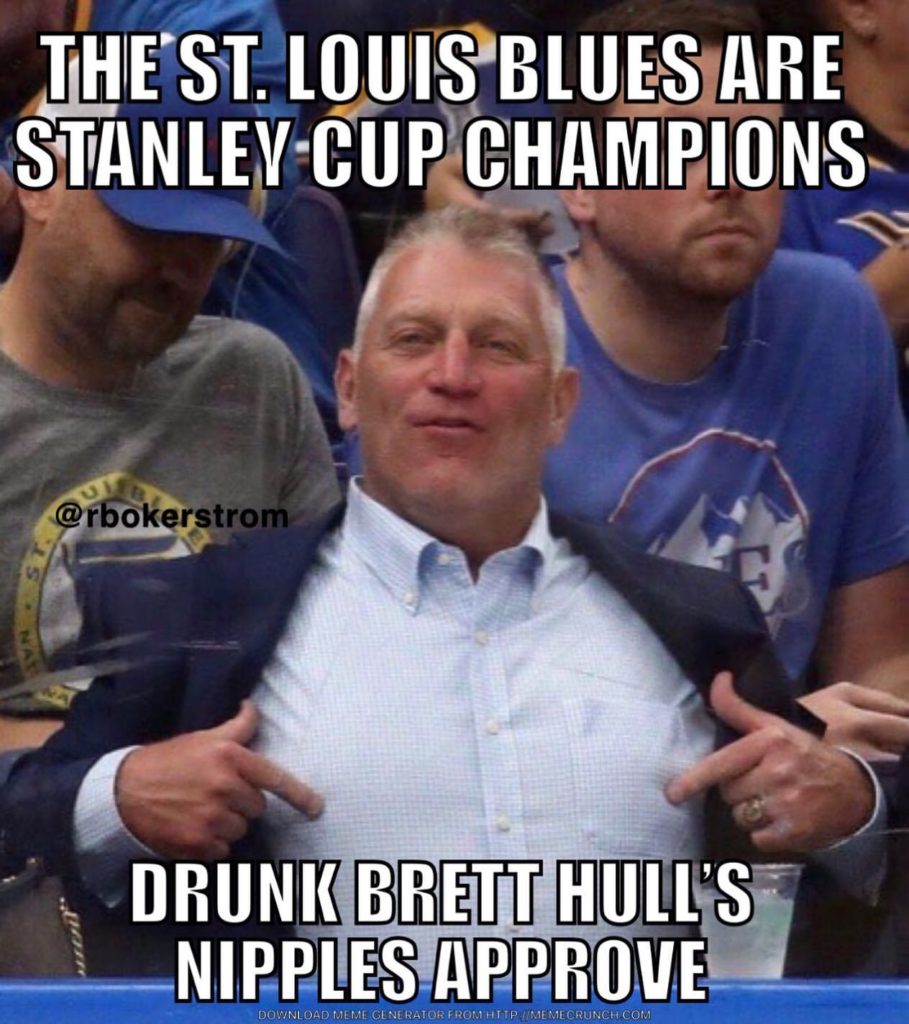 3) July 18, 2016 – The New York Rangers trade Derick Brassard and a 2016 seventh round pick to the Senators for Mika Zibanejad and a 2018 second round pick.
I feel like mentioning Buffalo as being the most inept franchise in the NHL is wrong considering the Senators' owner, Eugene Melnyk's public idiocy from blaming fans, calling out the mayor and media, and threatening to move the team, to trading pretty much every decent player on the team, including Matt Duchene, Mark Stone, and Erik Karlsson.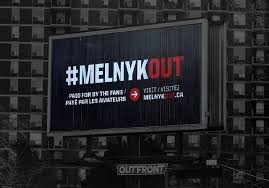 This trend of getting rid of anyone decent started a long time ago when Ottawa opted to re-sign Wade Redden over Zdeno Chara, but continued in the deal mentioned above when they sent current Rangers first line center Zibanejad AND a second round pick for a couple years of Brassard that actually did end with Ottawa coming within one goal of the Stanley Cup Finals in 2017. With that in mind I'm tempted to call this trade a tie, but since Ottawa didn't actually win anything, Brassard is now a fourth line center, and Zibanejad is now centering Artemi Panarin with a long history still ahead of him, I have to give the Rangers the edge here.
 4) July 1, 2015 – The Leafs trade Phil Kessel, Tim Erixon, Tyler Biggs, and a 2016 second round pick to the Pittsburgh Penguins for Kasperi Kapanen, Scott Harrington, Nick Spaling, and 2016 first and third round picks.
We finally get to involve Phil Kessel!
This trade signified the full teardown of the Brian Burke team and the nod to the next wave of Leafs prospects, including current Leafs sophomore Kapanen and the Russian prospect the Leafs picked with Pittsburgh's first round pick, Yegor Korshkov. Korshkovis trying out for the Leafs for the first time this training camp after joining the Marlies in the playoffs when he completed his KHL contract a few months ago. The rest of the players involved were fringe NHLers that never quite made it.
Overall, despite Kapanen's promise, you can't really argue with two-time Cup champion Phil Kessel about who won this deal.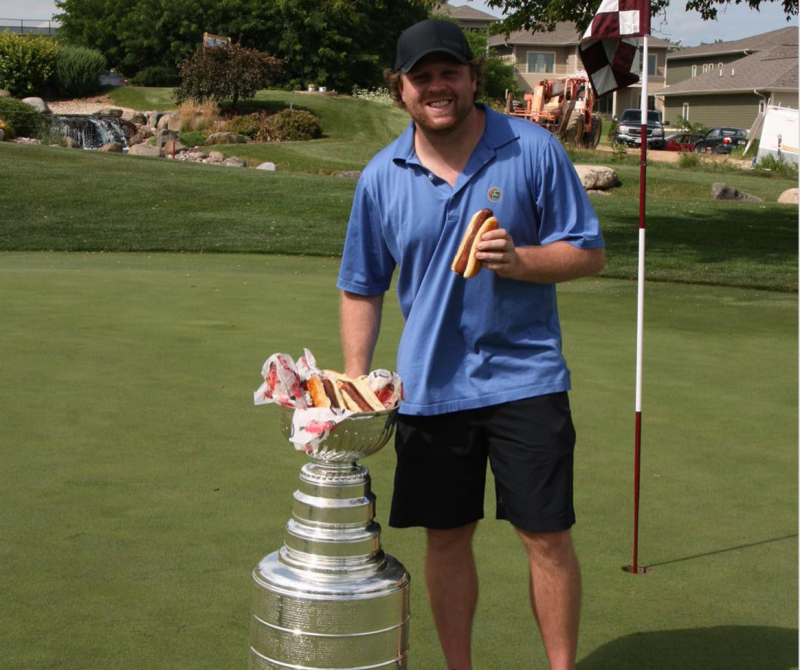 5) July 2, 2015 – The Blues trade T.J. Oshie to the Washington Capitals for Troy Brouwer, Pheonix Copley, and a 2016 third round draft pick.
This trade appeared to be a lopsided win for Washington from the moment it happened. Not only did they acquire American Olympic hero T.J. Oshie who is signed on for six more years, averages about 50 points a year, and helped them win the Cup, but they only had to give up one year of Brouwer to do so. Brouwer did help the Blues to the Western Conference Final in his lone season, but he has never managed to break his career record 43 point season that he had in Washington, and after that season he immediately bolted for Calgary when he became a Unrestricted Free Agent (UFA).
On top of Brouwer leaving, the other player in the deal was goaltender Pheonix Copley who is currently the Capitals backup again after leaving the Blues when his deal expired.
However, the deal ended up not being an entire loss for the Blues. They would end up trading the third round draft pick Washington included in the trade back to the Caps, along with their 28th overall selection for Washington's 26th overall pick. This pick turned out to be Tage Thompson, the prospect who was the centrepiece of the trade which brought Conn Smythe and Selke Trophy winner Ryan O'Reilly to St. Louis.
I guess you could say both teams came out OK for this one.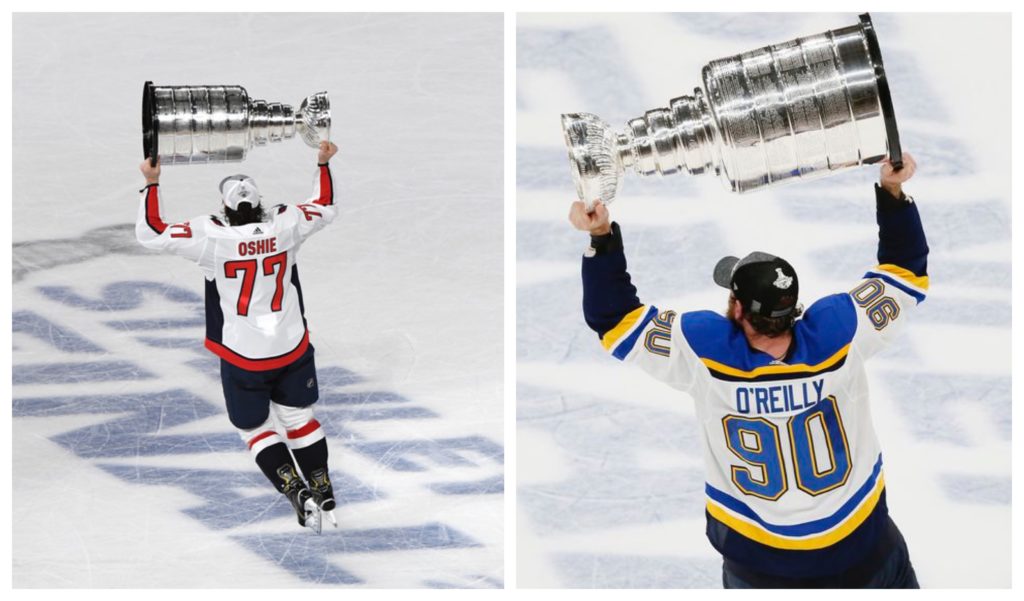 Stay tuned for the second part next week, in which we look at five deals stretching from 2001-2013.
Love Reading About Hockey?

Subscribe to keep up-to-date with the latest and most interesting hockey news!
| | |
| --- | --- |
| | We hate spam just as much as you |