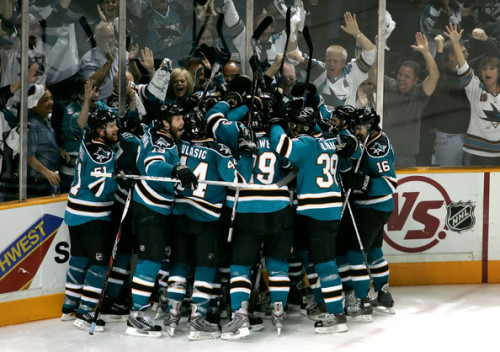 1. Patrick Marleau (LW)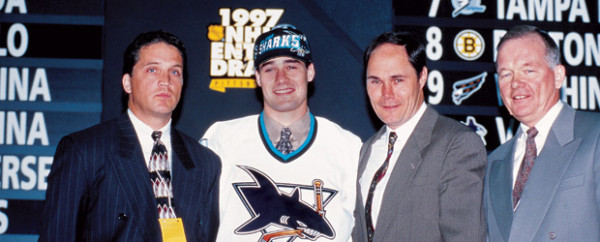 Patrick Marleau is the quintessence of hockey in San Jose. Drafted 2nd overall in 1997 by the Sharks, Marleau has played in San Jose for all of his 17-year career and is still a member of the team. He's played 1,329 regular season games and 147 playoff games as a member of the organization, which of course, is way more than any other player. He captained the team from 2003-2009. Are you ready for this? Patrick Marleau is the overwhelming franchise leader in regular season points (988), goals (456), power play goals (142), shorthanded goals (16), playoff points (103), playoff goals (60), playoff power play goals (21), and playoff shorthanded goals (4). Case in point. Not only can he produce, but he's known for doing so in high-pressure situations: he has 87 regular season game winning goals, 15 playoff game winning goals, 8 regular season overtime goals, and 4 playoff overtime goals. Simply put, the man is clutch. With silky smooth mitts, a seeing-eye shot, and more than enough speed, Patrick has quietly been a beast for this franchise his entire career. During this time, he's annihilated 15 Sharks records and while still kicking at age 35, is well on his way to setting the bar very, very high in the club's record books.
Previous In The List
Love Reading About Hockey?

Subscribe to keep up-to-date with the latest and most interesting hockey news!
| | |
| --- | --- |
| | We hate spam just as much as you |