Featured
Top Player at Each Position in 2020 NHL Draft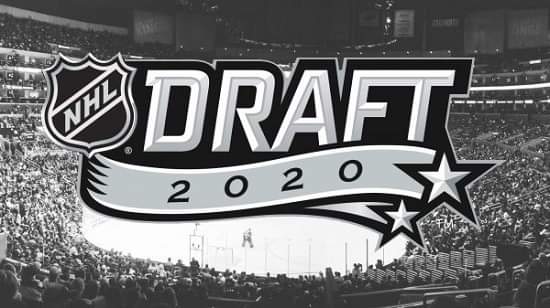 The NHL draft is like Christmas for NHL teams.
They can add to their team without spending any assets, and much like the real holidays, some teams and fanbases will be in awe of their new toys, while others will be left wanting.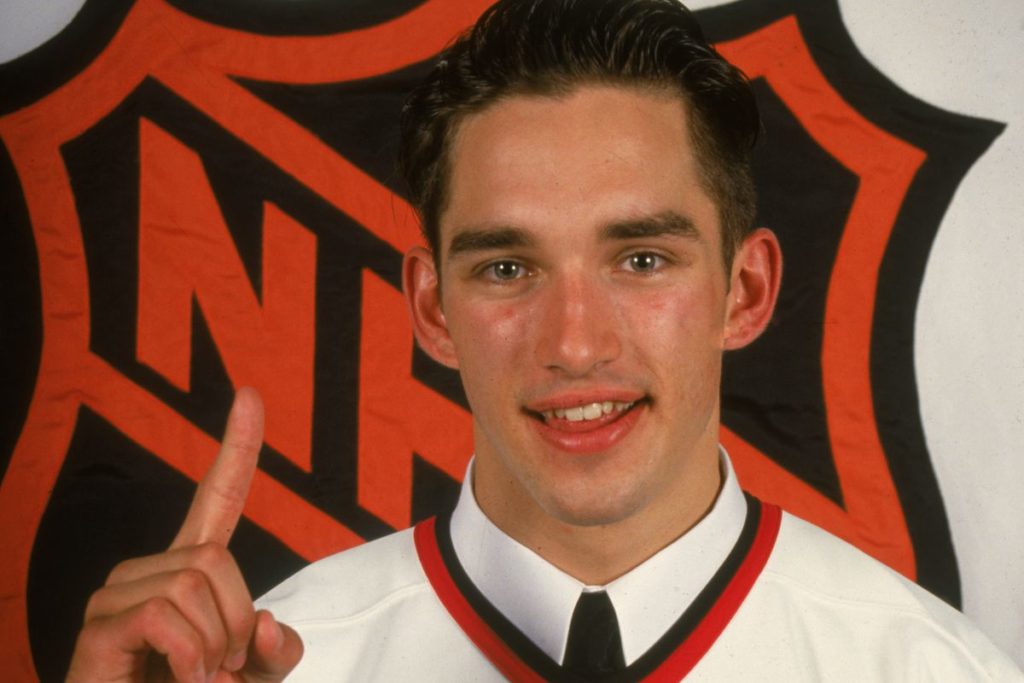 The problem is that over 200 players are drafted every year, and they can come from various stages of Canadian junior, American high school, college or development program, European, leagues, and more hidden places around the world.
It's too much for the casual fan to keep up with and honestly, most fans wait until after the draft to google who their team drafted and if those players have a realistic chance of playing in the NHL.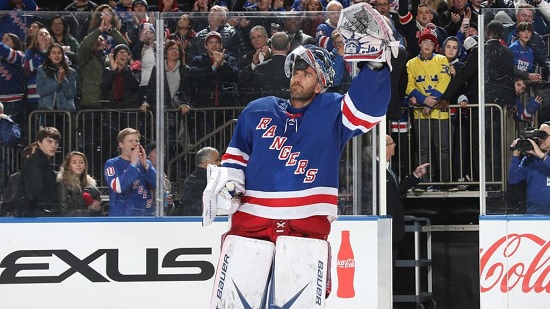 With that in mind, I looked at the top players available at each position in this year's draft. This is my opinion on the top centre, left wing, right wing, defensemen, and goalie available; but keep in mind the draft is a fluid thing and my selections may not be the first chosen at their position no matter how much research I did and how great I think they may be.
At a minimum what it should do is educate the casual fan on some of the names who could become household in the next few years.
So, who are the best prospects by position this year? Let's take a look.
Centre: Tim Stutzle
The battle for who gets drafted #2 overall reminds me a bit of the Taylor vs. Tyler debates of a decade ago. This year it comes to Quinton vs. Tim – I know, I know, not as catchy.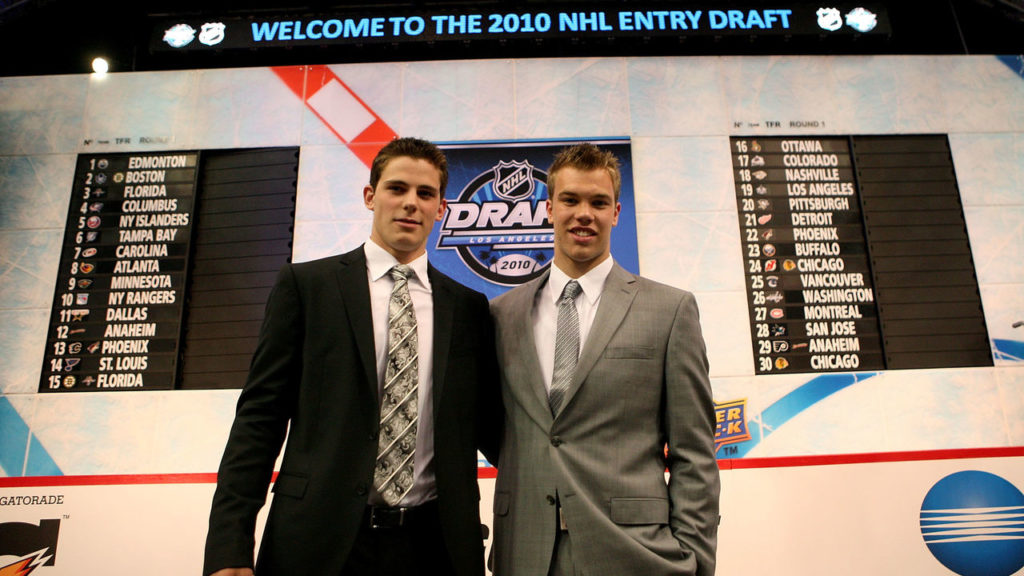 Quinton Byfield is going to be a great player in the NHL. In fact, EliteProspects.com and NHL Central Scouting rank him as the #2 prospect behind a guy we'll get to in a minute. He has size, speed, and skill that could all prove him to be the better player in the Quinton vs. Tim debate.
All of that said, I believe Tim Stutzle could be the better player, is more NHL-ready now, and has a better chance at being drafted second overall to the Los Angeles Kings than Byfield – especially since according to LA Kings director of amateur scouting Mark Yannetti, the club is "pretty confident" in who they are going to pick.
Stutzle is a 6 foot, 187 lb, centre from Adler Mannheim in the top German hockey league Deutsche Eishockey Liga (DEL). Last season he put up 34 points in 41 games as a teenager. The last German-born player to do that turned out okay.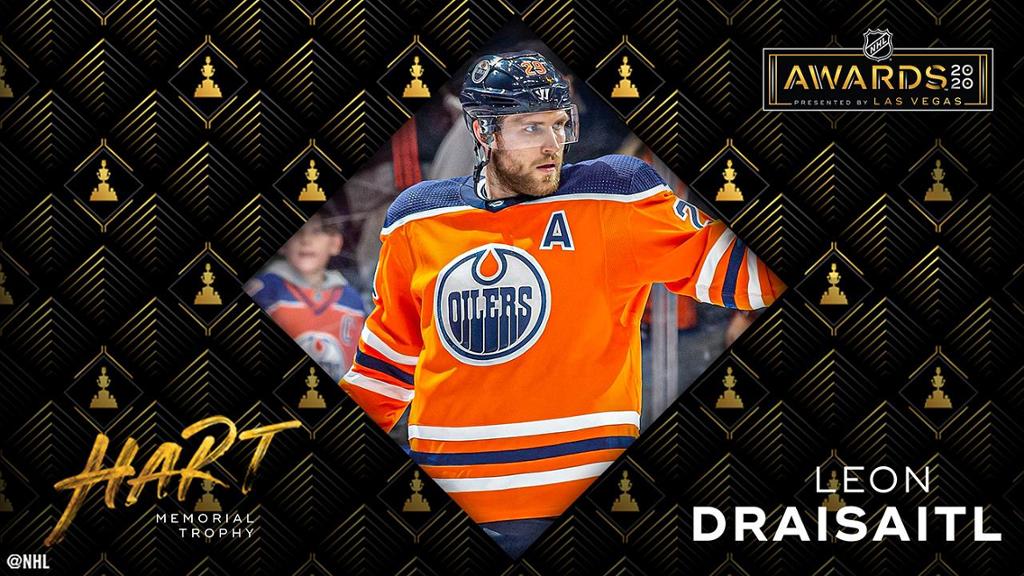 Rafik Soliman of EliteProspects.com describes Stutzle like this:
"An offensive forward with an excellent skill-set and game breaking-abilities. Is such a slick stickhandler with fine hands, is strong 1-on-1 and can easily outdeke opponents. Stützle is a scoring threat whenever he is on the ice and whenever he has the puck on his stick. Excellent skater with good edge use and great foot-speed."
So while the selection could go either way, I ultimately rely on on Corey Pronman of the Althetic's intel that says his sources says "about a 65-to-35 split think the Kings will take Stutszle over Quinton Byfield".
But as Yanetti said, "We had two guys almost coin-flip close," so it could change as to who they select later today.
Left wing: Alexis Lafreniere
There is no debate as to who the first overall selection in this year's draft will be. That means the Rangers will add an elite left winger to a group that already includes Hart Trophy nominee Artemi Panarin and Chris Kreider.
Lafreniere has excelled at all levels.
For the Canadian national team, he had four goals and six assists in five games for Team Canada at this year's world juniors tournament. He assisted on two goals in Canada's 4-3 win over Russia in the gold medal game. He was named tournament MVP for his performance.
His QMJHL career started by being selected first overall in the 2017 QMJHL draft by the Rimouski Oceanic, a team well-known for hosting another future NHL star.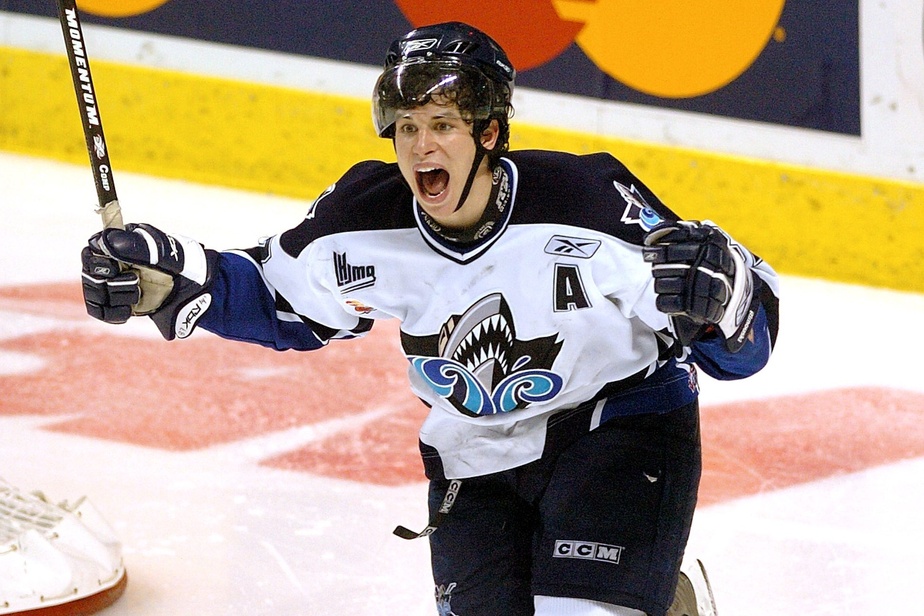 He ended up winning the rookie of the year in the QMJHL in 2018, followed by back-to-to back MVP awards, one of only two players to ever win back-to-back MVP awards in the Q. The other player? You guessed it – Sidney Crosby.
If there is anyone in this draft you know about, it's likely Lafreniere, so I'll leave you with some of his highlights and we'll move on to the other wing.
Right wing: Alexander Holtz
Holtz is high-skilled winger with a lethal shot who is often overlooked in the draft as some of the bigger names are centres like Byfield and Stutzle, left wingers like Lafreniere and Cole Perfetti, or defensemen like the guy we'll get into in the next section.
Holtz joined his current club, Djugardens, of  the top Swedish league – SHL – as a 15 year old and played for their under-18 program for a couple of seasons before joining the top division team this season. He had nine goals and seven assists, which were the highest point total by an under-18 player in the SHL.
Internationally he has excelled also. He helped Sweden to a second-place finish at the 2018 Hlinka Gretzky Cup with seven points in five games, followed by another strong showing with a bronze at the under-17 worlds with eight points (he also captained the team).
Not satisfied finishing second and third, Holtz led the Tre Kronor to gold at the 2019 IIHF World Under-18 Championship, scoring a point-per-game in seven games. He helped the Swedes to a world juniors bronze this past season as well.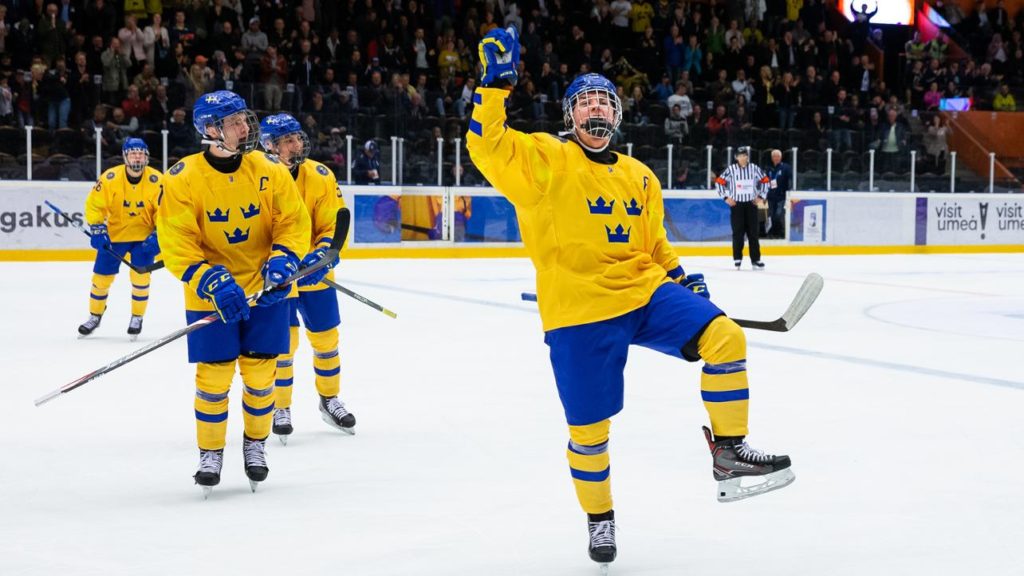 His wrist shot accuracy and power reminds me of a younger Phil Kessel. He might not look like the fastest or most-skilled guy, but when he gets that shot off in a good spot it's probably going in the net.
The Athletic's prospect guru, Corey Pronman, projects Holtz as a Brock Boeser comparable player, saying:
"The footspeed ideally picks up an extra step, but even without that, he's shown he's a top prospect given all the other positive things in his game. Holtz projects as a first-line winger who could score 30 goals in the NHL."
Defensemen: Jamie Drysdale
Being compared to Ducks' stud Hampus Lindholm is a pretty good start with Drysdale, the projected top defenseman and possible top-five selection later today. However, Drysdale may end up being even better.
Drysdale's value has skyrocketed over the last season. He had a strong rookie showing with the Erie Otters of the OHL, putting up an incredible 40 points in 63 games as a rookie defender on a mediocre team. He followed that up with an almost point-per-game sophomore season, netting 47 points in a mere 49 games.
He also was first-team OHL all-star this past season and he won the world juniors with Canada.
According to Pronman, his skating and hockey IQ are elite, and although he may not be a 50-60 point defenseman in the NHL, he still should but up 40 points a year and be a top-pairing guy. Something any team in the NHL would kill to have.
Goalie: Jaroslav Askarov
As a 17 year old, Askarov was able to make his debut for one of the KHL's best teams, SKA Saint Petersburg, He won the game and only let in two goals. According to TSN's prospect specialist, Craig Button, he is also the "best goalie I've seen entering the draft since Carey Price."
His accolades have piled up quickly.
Last year, Askarov became the second-youngest goalie to start a KHL game. He also won that game. His main competition was in Russia's second division, where he compiled a .920 save percentage across 18 contests. Russia won gold at the U-18 Hlinka Gretzky Cup despite being outshot 37-13 in the final by a Canadian squad replete with top 2020 prospects, including Byfield and Jamie Drysdale. Askarov made 35 saves in the victory, and his save percentage for the tournament was .960.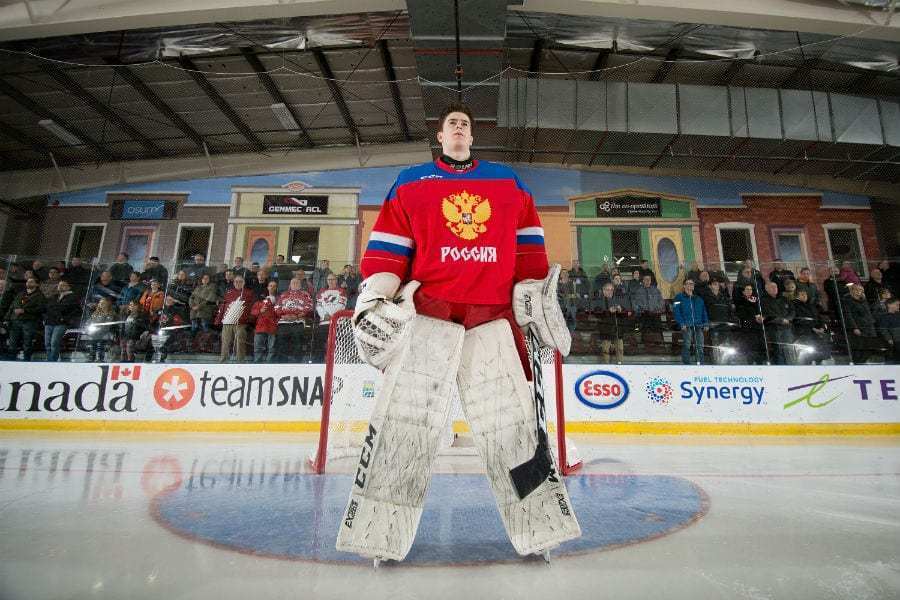 Pronman rates his athleticism and hockey sense as elite. Mark Seidel, director of the North American Central Scouting agency says he could be a franchise goalie:
"He's a lot of things you look for in a franchise goaltender, There's going to be risks with teams taking him, maybe, in the top 10. But I'd rather take a risk and get a franchise goaltender than take a risk and you miss on a second-pairing defenseman."
Needless to say, there is a lot of talent in the upcoming draft, hopefully you are a little bit more prepared after this article.
Stay tuned for more from Hooked on Hockey Magazine.
Love Reading About Hockey?

Subscribe to keep up-to-date with the latest and most interesting hockey news!
| | |
| --- | --- |
| | We hate spam just as much as you |