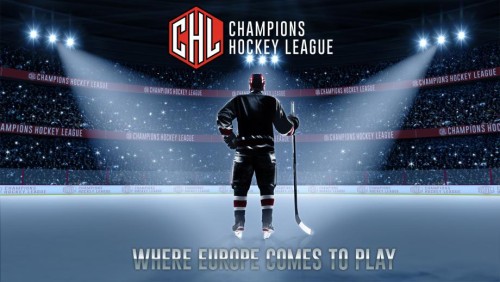 After the Nottingham Panthers were the sole representative of the UK's Elite Ice Hockey League during the 2014-15 CHL season, going into the next season the EIHL will now have two representatives, with a third team going into the Continental Cup.
The league winners and runners-up will qualify for the tournament, while the playoff champions will play in the Continental Cup.
If one of the top two teams is also the playoff champions, then the team who finish third in the table will go into the Continental Cup instead.
Currently the Braehead Clan and Sheffield Steelers occupy the top two spots, but with only a handful of games left in the EIHL season, they face tough competition from the third place Cardiff Devils, fourth place Nottingham Panthers and the Belfast Giants who sit fifth, just 7 points behind the league leading Clan.
While last years CHL tournament featured 44 teams, the next instalment will have 48 teams playing in 16 groups of three, with the top two from each group moving onto the knockout rounds which begins with a Round of 32, and like last year will be played over two legs until the grand final.
It looks like the group draw for the CHL will take place during the IIHF World Championships in May, with the first games set to get underway of August 20th.
The EIHL will look to continue to take strides forward, after the Panthers didn't make it out the group and suffered two crushing defeats to the eventual winners Luleå, they did hold their own, recording an emphatic home win over the Hamburg Freezers and finishing with three points over all in the tournament.
On the EIHLs official website, Ice Hockey UK general secretary Andy French said "It is excellent news that two teams from the UK will play in next season's CHL.
"This year's competition was a great success and captured the imagination across Europe.
"I know the CHL were thrilled to have UK involvement this season and they were impressed with what they saw from the Panthers on and off the ice.
"This is great news for ice hockey in the UK and continues to put us on the map."
With little over a month left of the 2014-15 Elite Ice Hockey League season, it won't be long before the two UK representatives are known, and with 7 points separating the top five teams, it should be a dramatic finish to what has been a fantastic year in British hockey.