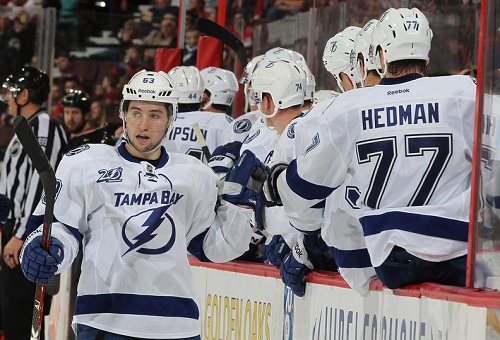 For the second straight year, a member of the Tampa Bay Lightning organization has been named the American Hockey League Most Valuable Player.
The AHL announced on Friday afternoon that Syracuse Crunch center Tyler Johnson has been named the 2012-2013 MVP. Former Bolt Cory Conacher won the Les Cunningham Award last year on the Calder Cup champion Norfolk Admirals.
"I'm pretty surprised and to be honest, it wasn't something I was thinking about during the season, but I'm honored," Johnson said in a release on the Lightning's official website. "It's an award that is presented to an individual, but really it's a team award, so I have to thank all of my teammates and my coaches.
"They've been unbelievable in helping me get to this point."
Johnson leads all AHL skaters with 33 goals heading into the final week of the season. In 60 games, he also has 60 points, ranking 10th in the league.
Johnson's feat is made more impressive by the fact that he spent 14 games playing with the big club in Tampa Bay last month. He scored three goals, six points and garnered a plus-3 rating during his stint.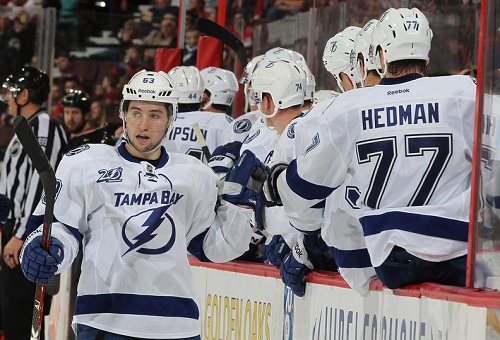 "It's a great league, one of the best in the world, so to be recognized for it is really special," said the undrafted 22-year-old. "The guys who I compete with and against every night are top-notch players, so I really can't express it any other way. It's just awesome."
Johnson will lead the Crunch into the Calder Cup Playoffs, as they have already clinched a playoff spot and are fighting for the East Division crown with the Binghamton Senators. Their final three regular-season games are Friday, Saturday and Sunday.