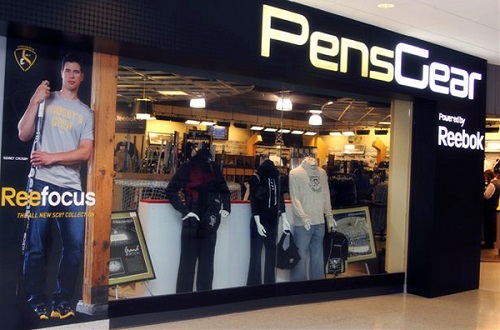 A uniform is essential. It signifies purpose, instills a sense of belonging, and is an effective marketing tool in the sports world. It can also serve as a sponge—retaining both painful and joyful memories that come with the ups and downs of professional sports. In this vein, we count down the three best uniforms in Penguins' history.
3. Rbk EDGE Uniforms (2007-present)
A product of extensive research spanning over two years, the new uniforms met the performance demands of the modern NHL player and were implemented league-wide. The modifications focused on performance and durability, leaving design relatively unchanged. Players look professional and not overdone. The "skating penguin" logo appropriately takes center stage and other details, such as arm and shoulder designs, are muted.
2. 2008 Winter Classic Blues
In the inaugural NHL Winter Classic, the Penguins donned powder blue sweaters as a homage to the 1968-1972 uniforms. The club struggled during this period—emphasized by consistent absence in the post season. However, the uniform is now linked to fond memories of the 2008 Winter Classic, which saw the visiting Penguins secure a victory in the league's first outdoor contest.
Featuring the "skating penguin" logo and golden triangle encircled by the team's name, the threads immediately won over fans and players. The look was both clean and distinctive.
Further, the powder blue sweaters effectively captured the essence of winter sports by sticking with a cool toned colour palette. It ultimately served as the ideal outfit for the NHL's marquee player, Sidney Crosby, to shine in the shootout. The club introduced this style as the third alternate jersey on November 5, 2008 and was proudly donned until its retirement in 2011.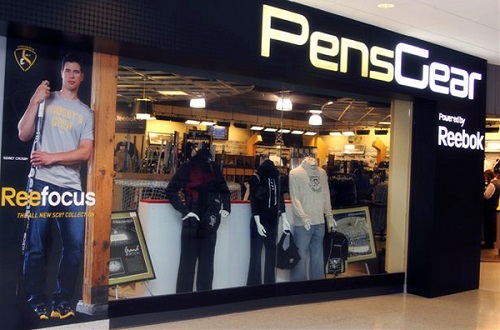 1. Super Mario and the Black and Gold (1980-1992)
For the Penguins' faithful, this one is self-evident. Inspired by the Pittsburgh Pirates hockey club of the 1920s, the franchise shed the navy and powder blue attire and adopted the colours of the Steel City's beloved Steelers and Pirates. The struggling Penguins, in an effort to garner fan support, marketed the change under the then newly coined "City of Champions" campaign. On January 30, 1980—the same year Pittsburgh won the Super Bowl and World Series—the club sported the widely popular black and gold design.
These jerseys were (and still are) in vogue because of their connection to Pittsburgh, beyond the "City of Champions" link. The team reintroduced the "skating penguin" logo with little modification and emphasized the inverted triangle behind it. The triangle represents the city itself—resembling the geographical shape of the city and pays tribute to its famed three rivers. Additionally, the design will always be connected to Mario Lemieux. It was during this era that Lemieux broke records, won individual awards, won the Stanley Cup, and generated league wide hype for the Penguins. Ultimately, it marked a new era of promise and possibilities for the once toiling hockey club.