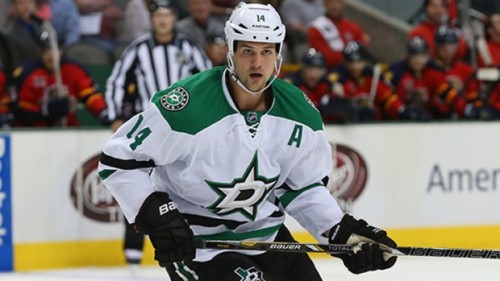 With this season beginning to wind down and many teams looking towards the playoffs, the Dallas Stars have found themselves sitting at the bottom of their division needing to win almost every game left in the season in order to possibly snag a wildcard spot. While their hopes have not entirely faded, Stars management will soon be thinking about the offseason and moves that can be made to avoid having another season like this one.
The Stars came into this season with high hopes, even being predicted by some to go all the way and win the Stanley Cup. Unfortunately this year has been anything but that, full of ups and downs and a team that has not played to its full potential. Defense has been especially lackluster, and goaltending has been horribly inconsistent, leading to loss after loss and seeing the Stars lose many great leads in the final 20 minutes of the game. It hasn't been all horrible though, with the Stars offense showing incredible skill. Tyler Seguin spent much of the season leading the league in goals before being taken out with an injury and Vernon Fiddler has stepped into more of a leadership role, on track to setting a personal career high in goals and possibly points. The offense is a glimmer of hope that the Stars will one day soon have a team that will dominate the NHL.
---
Improve Defense
If you have paid even a little bit of attention to the Stars in the past half-decade, you would know that defense is an area that has plagued the Stars for a long time. In their heyday (late 19990's/early 2000's) the Stars had a menacing defense, highlighted by men that could both hit hard, but also play the puck well, working well with the offense of players such as Mike Modano, Brett Hull, Jere Lehtinen, and more. Nowadays the Stars defense is pretty lackluster, even sad at times.
John Klingberg is a player that has emerged this season as someone who could be on this team and benefit the lineup for years to come, possibly leading the defense in the next few years. In addition to Klingberg, there are several young defensemen such as Julius Honka, Patrik Nemeth, Jyrki Jokipakka, and Jamie Oleksiak that are moving up the ranks. This has many wondering how much longer Trevor Daley and Alex Goligoski will remain in Dallas, with the possibility of one of them being traded before the start of next season. They have reasonable contracts, which would allow for them to be traded somewhat easily (if a team is interested), but it would also allow for them to stay on the team and just be moved down in the lineup. Trevor Daley is currently having the best season of his career with 16 goals and 17 assists for 33 points, which will help his case to stay in Dallas, but could also make him look better to other teams in a trade scenario.
The Stars ultimately need to work with their younger guys to help them grow and step their game up to playoff-quality hockey. Acquiring one or two young guys who play at a slightly higher caliber than our current defensemen would also possibly help them to improve their play.
---
Goaltending
Goaltending has been a huge issue for the Dallas Stars this season. While this is in part due to the bad defense, it isn't entirely their fault.
Kari Lehtonen is a goalie that is capable of world-class hockey, but that hasn't been the case this season. In the past, we have seen him make incredible saves, standing on his head through games to help his team win when the defense wasn't there to back him up. It seems like Kari has let the lack of defense get to him and has sunk to their level. While he hasn't had as many injuries this season, he has lacked consistency all year. He has let goals in that should have been easy for someone with his skill to stop and has let go of leads that should have been kept, often times in the last period of play. The Kari Lehtonen we have seen this season is not the Kari Lehtonen that Dallas fans have grown to love, and has not played like a head goaltender.
The Stars need to work with Kari this offseason to help improve his consistency, as well as his play overall to get him out of the funk he's been in all season.
---
The Stars have their work cut out for them this offseason, but are known as a team that you should never count out when the going gets tough.