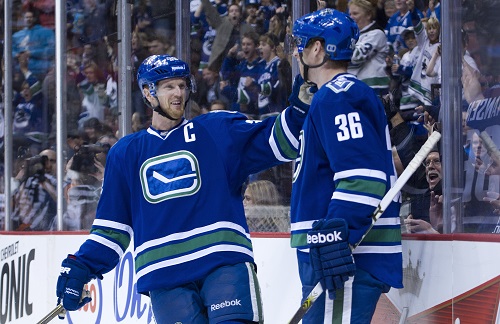 The Vancouver Canucks finish the shortened 2013 NHL Season tonight in Edmonton and will be heading into the post season with home ice advantage and another Northwest Division title. As everyone knows the Canucks normally in the past 6 years have had pretty good regular season success and have only missed the playoffs once in that time frame; the real problem is the playoffs, although reaching the Cup Finals in 2011 was a huge success that has been there only Cup Finals appearance of the new Millennium. Right now I am going to talk about some things the Canucks will need to do heading into the playoffs so they have another successful run like 2011.
While the Canucks have been one of the most dominant teams in the league in years past, you can definitely admit that this team is way too guilty on relying heavily on the Sedin twins, both during the season and post season. The big reason why Canucks have struggled in the playoffs is that teams study and adjust to the Sedin's cycle style and adapt to it, which easily shuts down the Canucks offense altogether. If the Canucks want another deep playoff run, they will need to continue the hot secondary scoring from this season. Jannik Hansen to even newcomer Jason Garrison have really picked up the slack this season by scoring when needed, all fans can do is keep hoping the secondary scoring continues.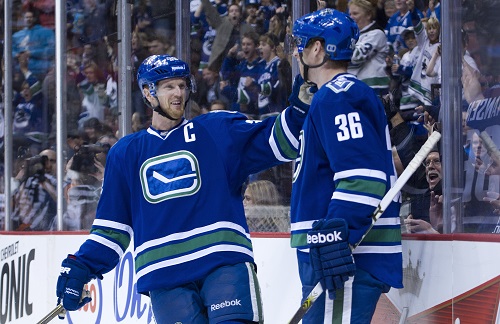 What do the Boston Bruins, Los Angeles Kings, and Chicago Blackhawks all have in common? They have all defeated the Canucks in past years and went on to win the Stanley Cup, and all play a rough em' up style game. The Canucks don't necessarily need a line of Rick Rypien's, or Raffi Torres's to make it far, but it would be nice. All I am saying is, they will need an answer for the Milan Lucics and Dustin Browns in the Western Conference to make it to the big dance.
Last but not least and the most important thing is to stay healthy! The Canucks last year went into the playoffs with injuries to Daniel Sedin and Ryan Kesler which didn't help the team at all and saw them bow out of the 1st round to the Kings. This season alone has seen Ryan Kesler, David Booth, Chris Higgins, Chris Tanev, Cory Schneider and Kevin Bieksa fall to injuries. Higgins and Kesler are back in the lineup, the Canucks will likely see Schneider return to the lineup come game 1 but might not see Booth, Tanev and Bieksa in the first game of the playoffs. The Canucks can't really afford to lose anyone else.