Featured
WHAT THE F**K DID I MISS? – Weekend Recap (Hockey is Back!)
We've had hockey back for two days now and there's been ferocious hits and fights, unlucky injuries (or intentional if you ask Paul Maurice), weird goals, last second winners, an incredibly hobo-looking Elliotte Friedman, and everything else you know and love from the NHL.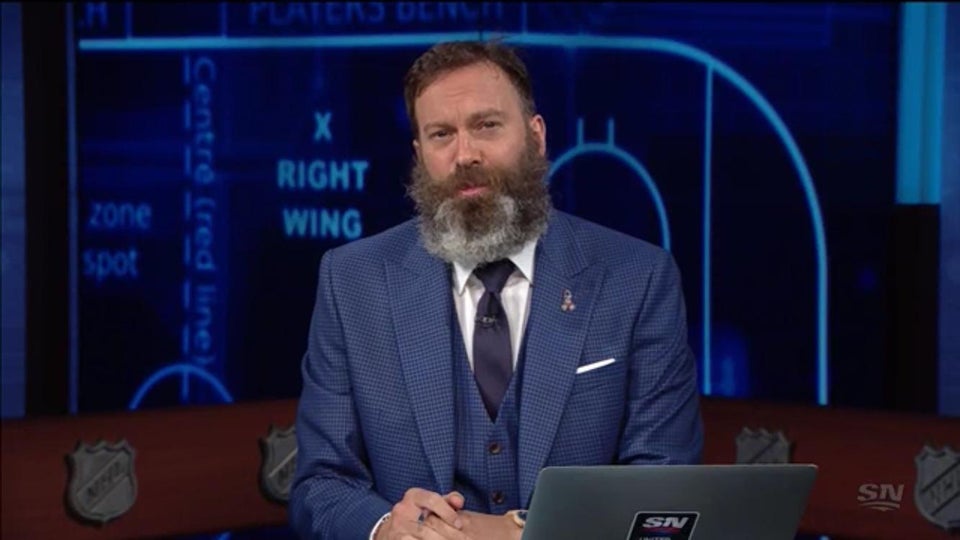 While you may or may not know the scores, here's some of the things that happened each game for the first day that you should know about (final score will be in brackets). Feel free to reach the few points I made for each game or to skip ahead to read about your team. I tried to do the games by the time they started so it should be easy to find if you are jumping ahead.
Enjoy!
New York Rangers VS. Carolina Hurricanes (3-2 CAR, CAR leads series 1-0):
-After Igor Shesterkin partied too hard was deemed "unfit to play," Henrik Lundqvist made a surprise start.
-The first game of the play-ins got off to a quick start with the NHL's first official goal since March when Jaccob Slavin scored 1:01 into the first period.
– The NHL's first fight since March happened shortly after, with "Mr. Game 7" Justin Williams and Ryan Strome dropping the mitts. "It was a lot of emotion at the start of the game, which was awesome to see" said Williams after the game.
-Former Senator (how many stars have they traded away in the last decade?), Mika Zibanajed scored making his current run 12 goals in 7 games going back to the regular season.
-The Canes clearly paid the refs had some luck with a ridiculous 7 to 1 advantage in the power play department but only buried one goal on the man advantage.
Chicago Blackhawks VS. Edmonton Oilers (6-4 CHI, CHI leads series 1-0)
-Connor McJesus scored 2:34 into the first period on an Oilers power play (one of three Oilers power play goals), so might as well just write off the Hawks like most analysts, right?
-Wrong. The Hawks scored the next four goals in the first period included three goals in a span of 3:26. Dominik Kubalik had assists on each of the last three goals of the period.
-Speaking of, Kubalik had an okay night. He had the aforementioned three assists to go along with two third period goals (including the game winner). This gave him five points in his NHL playoff debut, an NHL record. He also had two goals and an assist in the Hawks' exhibition game against St. Louis so he is up to eight points in two games since the NHL restarted. Not a big deal.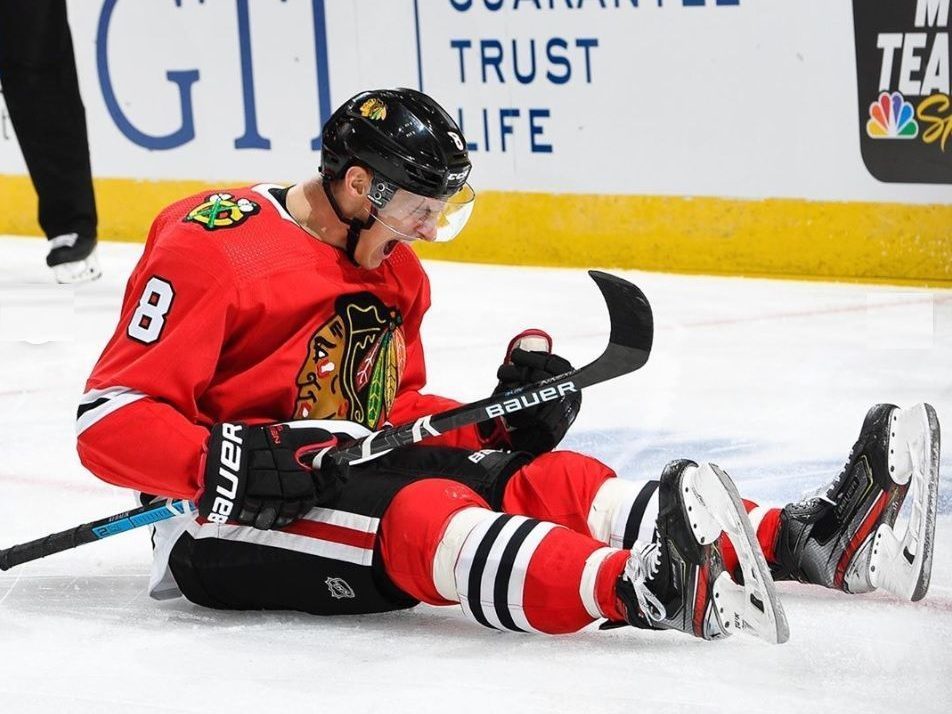 -The Oilers have a decision to make now after starting Mike Smith in game one only to replace him with Mikko Koskinen halfway through the game. Both made 18 saves, however Smith let in 5 goals and was getting the meme treatment after the game comparing him to garbage. Not too far off with that opinion.
-Drake Caggiula is suspended for game two of the series after an illegal hit to the head of Tyler Ennis. Ennis is 4ft tall, so hard to miss that as a point of contact, but the NHL still deemed it as "forceful," which is kind of the intention of a hit.
-Not much else to say about this game other than the Oilers still technically have a 12.5% chance at the first overall pick, so they're basically guaranteed to win it.
New York Islanders VS. Florida Panthers (2-1 NYI, NYI leads series 1-0)
-In what was probably the least cared about series of the weekend (do the Panthers still even have a fan? – I kid), it turned out to be one of the most boring games (until the Leafs/Blue Jackets game) as well. There was only one thing that was even remotely interesting and it was brutal.
-Johnny Boychuk got hit in the head and had to leave the game, which was scary for Isles fans and cringe for all NHL fans after getting a skate in the eye earlier in the season.
-Ya, that was pretty much it. The Isles won.
Montreal Canadiens VS. Pittsburgh Penguins (3-2 OT MON, MON leads series 1-0)
-Jesperi Kotkaniemi scored with his hand in the first period, but Nick Suzuki scored on Matt Murray's glove-side, reinforcing the idea that most NHL teams (Except Pittsburgh) love his glove hand.
-Everyone said that Carey Price could steal a game or two for Montreal, and he did play great, making 40 saves for Montreal, however part of that had to do with Pittsburgh's horrendous power play. With the man advantage the Penguins went a woeful 1 for 7.
-The Penguins should still win this series, but they made it a lot harder on themselves after not being dangerous on the power play or in overtime, allowing for Jeff Petry to do this.
-Also, while researching this game TSN showed that Montreal scored one goal in the first, Pittsburgh didn't score in the first – but the surprise was that the Colorado Avalanche (who didn't play in this game) scoring an astounding 73 goals in the first period. TSN needs to check their app before they wreck their app.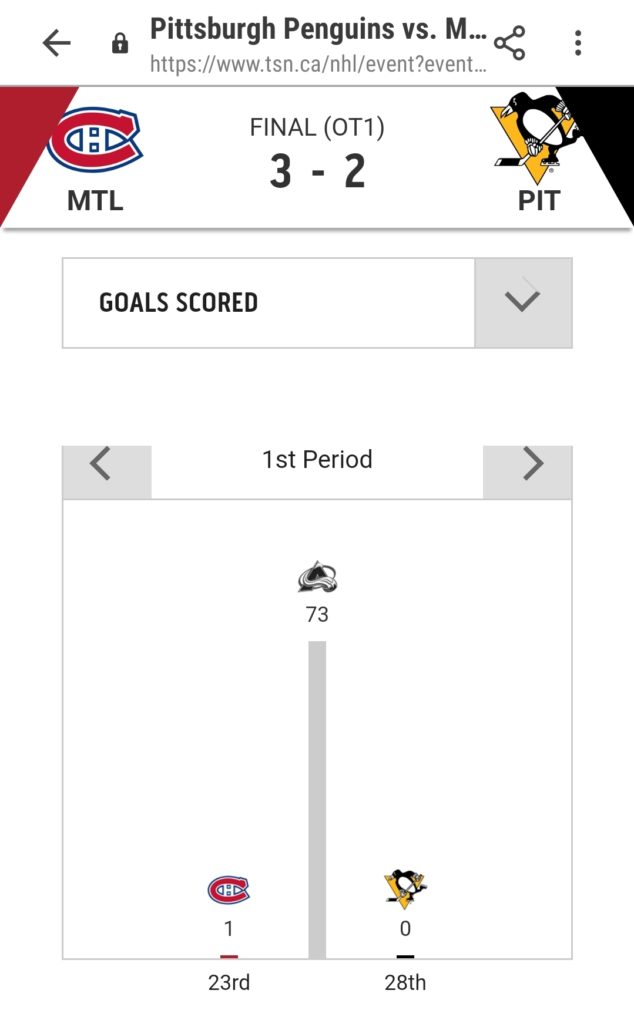 Calgary Flames VS. Winnipeg Jets (4-1 CGY, CGY leads series 1-0).
-The Flames dominated the game – which is to be expected after you take out two of the other team's best players. There's not much else to talk about for this game (or potentially this series) other than the Matthew Tkachuk hit on Mark Scheifele.
–Paul Maurice thought it was dirty. Tkachuk thought it was an accident. Blake Wheeler fought Tkachuk to try and inspire his team after they lost their top centre. I can see how you wouldn't like it as a Flames fan, but honestly it just appears that Tkachuk is sticking out his leg to try and get a bit of a shin hit on Scheifele, who was in the process of turning.
-Patrik Laine was injured in the third period, because if you're missing arguably your best player overall, you may as well miss your best scoring threat as well.
-The good news is that even thought they are doubtful for game two, there is still a chance both return in the series. The best news is that it's been reported Scheifele's injury may not be long-term, which was a major fear after seeing the video above.
A source tells me tonight that Mark Scheifele's injury is not believed to be long term but he is still doubtful for game 2 Monday afternoon. Patrik Laine is also doubtful. #NHL #TSN

— Sara Orlesky (@saraorlesky) August 3, 2020
That's was it for for day one of the NHL's return. Here's what you missed on day two:
Arizona Coyotes VS. Nashville Predators (4-3 ARZ, ARZ leads series 1-0)
-The Coyotes seemed to put the game away in the first, scoring the opening three goals of the game including this point shot that bounced off two Preds before passing Juuse Saros. It was certainly the weirdest goal of the weekend.
-Before the game the fearless leader of this site, Igor, and myself made a couple of predictions. I humorously predicted Phil "The Thrill" Kessel would score 75 goals in this series. Igor took it a bit more seriously and said the Coyotes, would score a shorthanded goal. If you need proof you can see this super serious exchange we had at puck drop: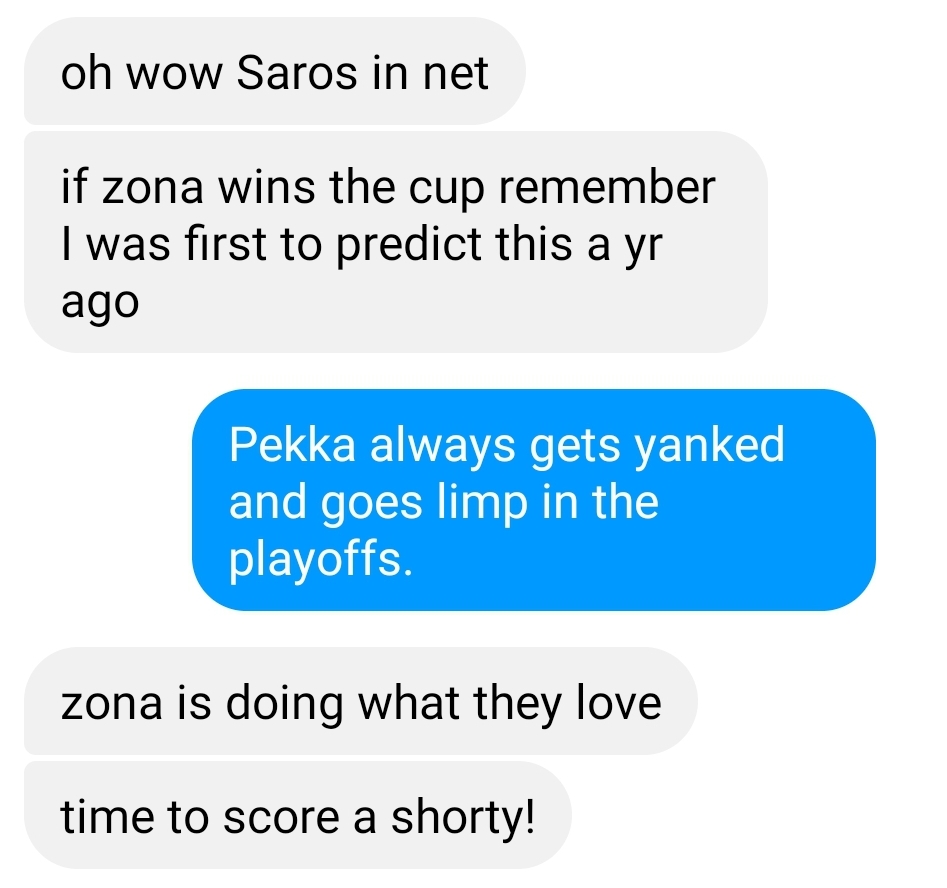 -After the Preds clawed back a goal to make it 3-1 with 2.5 seconds left in the first, the prediction came true near the end of the second period with this by Michael Grabner:
-The Predators were able to cut the 4-1 deficit down with two goals in the third, but Arizona had won this early on. For a series that not a lot of people are interested in, this could be a good one to watch.
Philadelphia Flyers VS. Boston Bruins (4-1 PHI, PHI 1-0 in round robin, BOS 0-1)
-This was the NHL's first game for teams that are in the playoffs, as part of a round robin tournament that determines seedings. The Flyers were tied with the second most points in the regular season since the end of November so they're on a bit of a heater.
-Tuukka Rask was "unfit to play" so Jaroslav Halak got his first playoff start since 2015. Halak was outplayed by Carter Hart, who made 34 saves. Halak's night included a couple saveable goals against. This included the Flyers third goal, which Philippe Myers shot cleanly over Halak's shoulder only eight seconds after the Bruins made it 2-1:
-Michael Raffl, who scored a goal and added an assist, had to be helped off the ice after crashing awkwardly into the boards in the third period:
St. Louis Blues VS. Colorado Avalanche (2-1 COL, COL 1-0 in round robin, STL 0-1)
– In the second game of round robin action, we got to witness a truly amazing game. This was playoff hockey, two teams not giving each other an inch, and some rough stuff along the way – including this hit from behind by Avalanche captain Gabriel Landeskog (1:37 into the video):
-In a game of millimeters and milliseconds, the ending on this game personified that exceptionally. Colorado's Nazem Kadri scored with 0.1 seconds left in the game (after extensive review. You can see how close it was in the image below or watch the goal and call starting 4:30 into the video above.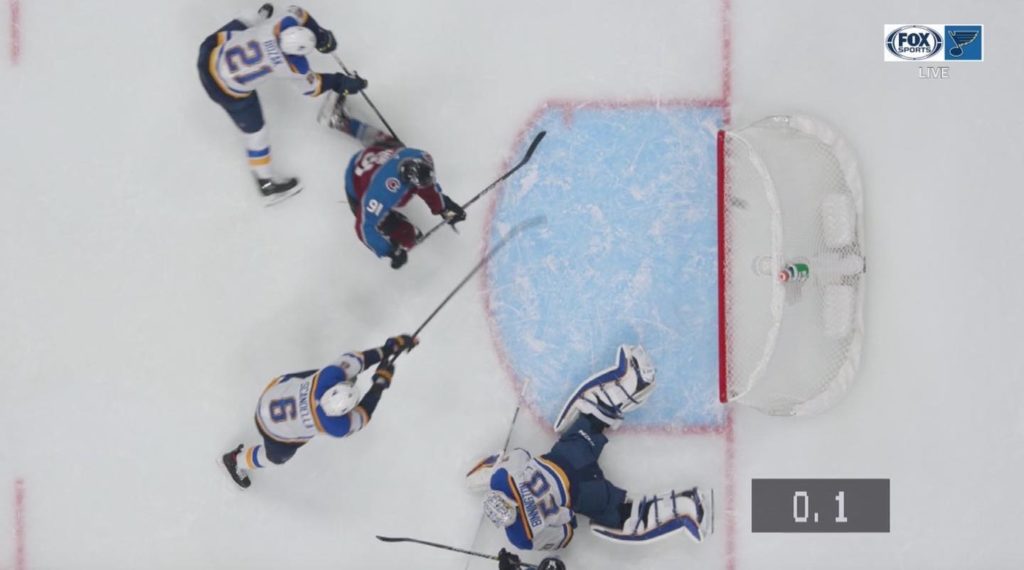 -Kadri's goal at 19.59 of the third was only the second goal in NHL playoff history to be scored with less than one second left. The other was ex-Hurricane Jussi Jokinen in 2009 against the New Jersey Devils.
Toronto Maple Leafs VS. Columbus Blue Jackets (2-0 CBJ, CBJ leads series 1-0)
-Toronto is a high-scoring, overloaded-with-talent, exciting team. Columbus plays boring, clog-the-neutral-zone, hope you can pop one in and defend the lead hockey. The ultimate clash of styles came to a head in game one and Toronto fell into John Tortorella's trap, literally.
-This was arguably the least fun game to watch of the weekend, with no real moments of brilliance from either team. There was a lucky shot, an empty net goal, and the only real highlight was this incredible glove save from Joonas Korpisalo on Auston Matthews:
Minnesota Wild VS. Vancouver Canucks (3-0 MIN, MIN leads series 1-0)
-I'll be honest, after approximately 20 hours of hockey over two days and with this game starting at 10:30pm EST, I had a hard time keeping my eyes open for this one.
-The Canucks played toe-to-toe with the Wild, but this game all came down to goaltending, or lack thereof. Alex Stalock made 28 saves for the shutout while Jacob Markstrom let in two goals on 30 shots, including this squeaker that set the tone for the rest of the game:
-Jared Spurgeon had two goals and an assist, good for him I guess.
-In a game that didn't have many highlights (or I was too tired to actually see them, however I think it's more the former than the latter), there was at least this spirited tilt at centre ice just over a minute into the game:
That wraps up the weekend for you, I hope you found whatever the f**k you missed. Stay tuned to Hooked on Hockey Magazine's website and facebook page for more funny recaps, and every goal, fight, and big play from every game!