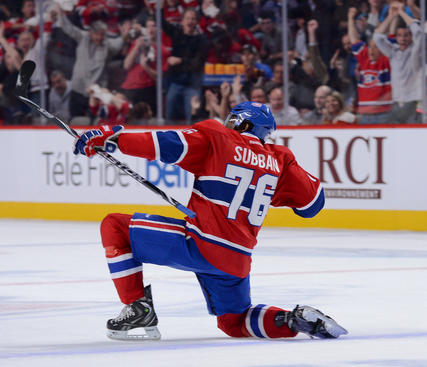 The Montreal Canadiens had a big bounce-back season this year and it was led by PK Subban's Norris caliber season. He may have missed the start of the 2013 season, but he was arguably their most important player this year. After a drawn out contract negotiation cost him the first two weeks of the season, Subban came in and just dominated. Here is why he is going to win the Norris Trophy as the league's top defenceman.
Offensively, there was no defenceman better than Subban. His 38 points were the most by a defender (tied with Kris Letang) and his 11 goals were second, only one behind Mike Green. He was also second on his team in scoring, only one point behind Max Pacioretty. Subban has always been known as an offensive defenceman but he hadn't really emerged until this season. His 38 points tied a career high but came in 35 less games than it took him to score that in 2010-11.
Not only were his own numbers impressive, but the entire Canadiens offensive production improved thanks to Subban. Overall, the team's goals scored per game average went up from 2.52 per cent to 3.04. Subban's own goal production went up to 26 percent from nine percent the year before.
The powerplay also was much better this season. The converted on 20.7 percent of their chances, good for fifth in the league. The season before, it was only 14.3 percent, or 28th in the league. And their 42 powerplay goals tied the Pittsburgh Penguins for second in the league. Subban had seven powerplay points, good for second on the team.
These large offensive jumps all happened in a shortened season which makes them even more impressive. Subban greatly improved the Habs offence this year and that alone is worthy of the Norris win.
But he also was a great asset defending, something he has struggled with in the past. Being able to play two-way hockey the way Subban did is worthy of an award.
The most notable change was his plus-minus number, which increased from +9 to +12 this season. Subban was also on the ice for less goals against, with only 27 percent of the team's goals instead of 35 the year before.
And he achieved all of this at only 23 years of age.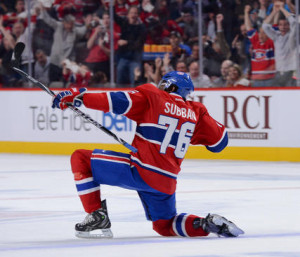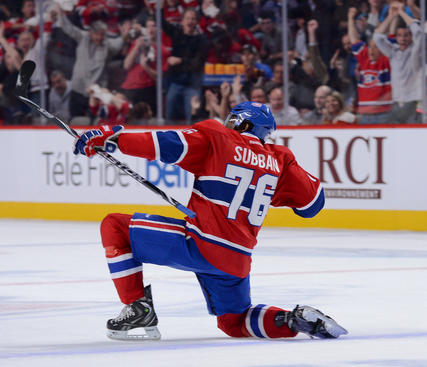 Because of all of these contributions Subban made to the team, Montreal was able to jump 13 places in the standings to win the Northeast Division and a second place finish in the conference. After last season's disappointing last place record, Subban led the refurbished Habs to prominence again. But Subban refuses to take all of the credit.
"Any individual success anyone has on this team is because of the team," Subban said. "When your team goes from 15th place to second place it's not because of one guy, it's because of 23 guys."
The Montreal Canadiens were a team to watch this year and will be for many years to come.
For that and all of the reasons above, PK Subban should win the Norris Trophy this year.