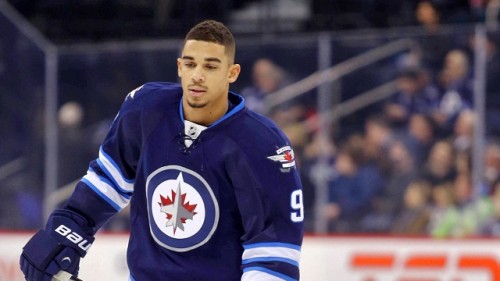 It's safe to say that many Winnipeg Jets players will not be spending their summers in Manitoba, but for some, they may not have to spend their winters there anymore either. Aside from a fairly promising farm system, the Jets seem to be running in place, unable to put an end to the occurrence of being on the "outside looking in". After another season missing the playoffs, it may be time for the team to shake things up, if they want to shake the feeling that comes with disappointing results. The following players could see themselves on different teams next season, as the Jets will face tough decisions and a variety of possibilities this offseason:
Players Under Contract:
Ondrej Pavelec

Although General Manager Kevin Cheveldayoff has stated that Ondrej Pavelec will be the starting goalie next season; you can't help but question how much credence is behind those words. Perhaps Cheveldayoff feels he has his hands tied, since the netminder who might actually play better if his hands were tied, is signed for three more years with a cap hit of 3.9 million dollars. Finding a trade partner would be a difficult task considering Pavelec consistently ranks near the bottom of the league in save percentage and goals against average; which is why a buyout of the goaltender may be a possibility. A buyout would cost 8.5 million dollars spread over six years, but would allow the team to move on and finally make a change with the weakest part of their roster.
Dustin Byfuglien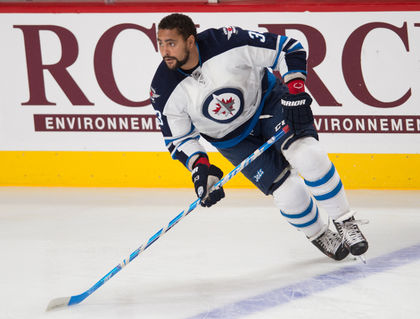 One of Claude Noel's final decisions as coach of the Jets was to move Byfuglien back to forward; a decision that new head coach Paul Maurice agreed with. Last month Maurice announced that Byfuglien will remain on the wing, which may lead "Big Buff" to be shipped out if a team offers an enticing trade proposal with intentions of moving him back to the blue line. Byfuglien himself has made it clear which position he would rather play. "Yeah, I always prefer defence first, but whatever they tell me to do, I'll just go do." said the 29-year old. While he has been co-operative thus far when it comes to his position, we'll see if his disinterest in playing forward grows in the offseason. If not, the Jets will most likely hold on to the big-bodied American as Byfuglien is a productive player no matter where he is on the ice. He averaged 7 more minutes a game as a defenceman, which attributed to better point production at that position (0.74 PPG) than he had at forward (0.69 PPG). As a winger, however, he had more hits in 14 less games, and also posted a plus/minus of -4 as opposed to the -16 he had on defence.
Evander Kane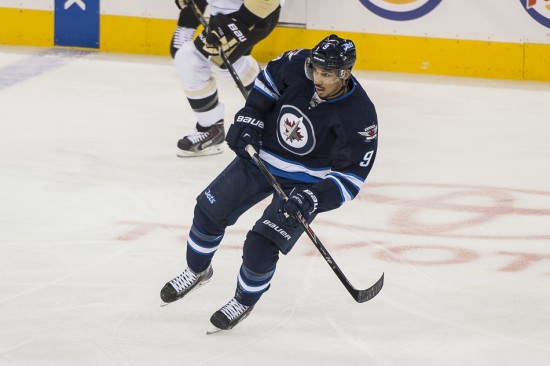 In a city that lives and breathes hockey, it's hard for the players themselves to get some breathing space when it comes to media attention. This rings especially true for 2009 fourth overall pick Evander Kane who has been in the headlines the past couple years; and not for scoring goals. Kane was a healthy scratch for a game against the Toronto Maple Leafs in April for breaking a team rule, and was also sued roughly a week prior for an alleged assault last summer in Vancouver. The 22-year-old winger isn't too far removed from his 30 goal season in 2011/2012, so there is still hope for the young man to better his work ethic and live up to his 5.25 million dollar cap hit. If he matures and decides to focus more on hockey, much like Patrick Kane had to do years ago, it may be a good idea for Cheveldayoff to hang on to him. Although his trade value is at an all-time low after posting only 19 goals and 41 points in 63 games, if another general manager sees potential in the winger, a deal could still possibly come to fruition this offseason.
—
Upcoming UFAs
Olli Jokinen
Given a weak free agent pool of centres this offseason, the Jets may play it safe and re-sign 35-year-old Olli Jokinen. While he's not the player he once was, he is still dependable, having played all 82 games this season. When Cheveldayoff signed him to a 2 year/9-million dollar contract in 2012, Jokinen was coming off a 61 point season with the Calgary Flames. He posted just 43 points this year with the Jets, so they could bring him back at a much cheaper price if they are unable to get help at centre elsewhere. Some notable free agents include: Paul Stastny, Mikhail Grabovski, David Legwand, and Dave Bolland.
Al Montoya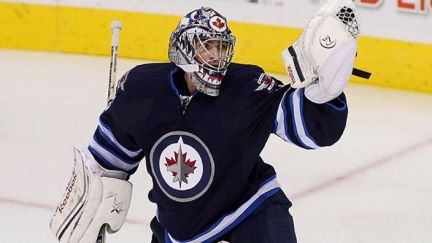 Al Montoya has spent the last seven seasons playing for seven different teams between the AHL and the NHL. He also only appeared in seven games during his first year as a Jet in 2012/2013 with an unimpressive .899 save percentage. But like the number seven, the Jets were lucky to have Montoya playing under such a cheap contract last season (601k cap hit). Montoya started in 24 games (second most in his career) and went 13-8-3 with an improved save percentage of .920 and a goals against average of 2.30. By no means should Montoya start in goal for any team considering he's 29 years old and his career high in games played is 31 (Islanders – 2011/2012); but the Jets should have the cap space to give him a slight pay raise to stay on as a backup. Montoya expressed his desire to stay in Winnipeg last month saying "I love it here. This is where I want to be." While he had a good season, Cheveldayoff may look to spend a little extra to bring in a more proven goaltender such as: Tomas Vokoun, Ray Emery, or Brian Elliott.
Devin Setoguchi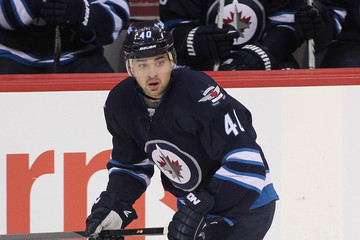 In my last article I chronicled the poor season of Devin Setoguchi and suggested he shouldn't be brought back for another season. Nothing has changed since then, and I still don't envision Setoguchi re-signing in Winnipeg. The only hope for the once productive winger, is to sign a one-year "prove it" deal that pays no more than one million dollars.
—
**Other upcoming UFAs for the Jets are Chris Thorburn and Adam Pardy. Thorburn signed with the Thrashers in 2007 and has hung on ever since, so I don't envision him not re-signing since he comes very cheap. There's also a good chance Pardy returns as veteran depth on the blue line considering the injury problems the Jets face on defence.