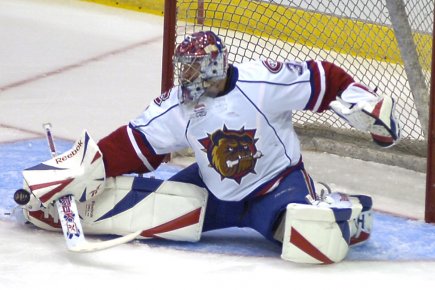 On the heels of a five-game losing streak, Tampa Bay Lightning vice president and general manager Steve Yzerman felt a move had to be made to shake things up.
He announced on Tuesday that Cedrick Desjardins, who the Lightning recently acquired from the Montreal Canadiens in exchange for Dustin Tokarski, has been called up from the Syracuse Crunch to join the NHL squad.
Desjardins has gone 4-2-0 with a 1.85 goals-against average and .928 save percentage with Syracuse.
The Lightning have not yet made it clear whether they will carry three goalies on the roster. Monday night's injury to starting goaltender Mathieu Garon appears to be a big part of the decision to call up Desjardins and it is possible he may miss extended time.
The only information released on his injury has been that it is a lower-body injury. Anders Lindback's struggles of late may also be a factor in the call-up, but it seems more likely that Garon's injury is the cause.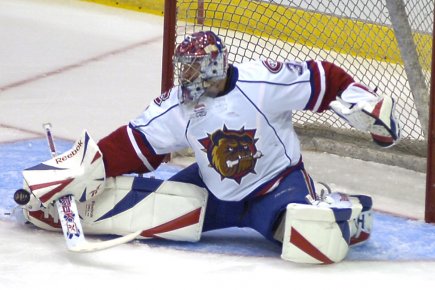 It should be exciting to see who the Bolts have in net Tuesday night against the New Jersey Devils.