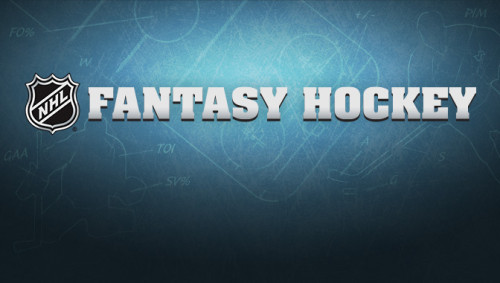 Alright folks, hopefully you've followed my previous strategies and have been out there mock drafting! You should now have a solid idea about who you want on your team. Now that you've figured out all of your targeted players, I'm going to come in here and mess everything all up! Sorry…(not sorry).
Here's a list of players that I think will BOOM this season following a subpar 2014-2015, have changed scenery resulting in a major uptick in production, or have reached the next level of their careers.
Milan Lucic – LW – Los Angeles Kings
2014-2015 – GP: 81, G: 18, A: 26, +/-: +13, PIM: 81, PPP: 8, GWG: 4
Being a part of a major off-season deal, Milan Lucic is primed for an increase in production this year. As of right now, Lucic is projected to play on the top line along with Anze Kopitar and Marian Gaborik, as well as on the top powerplay unit. Playing alongside with these top offensive talents, Lucic will reap benefits for this upcoming season. As an all around fantasy contributor in leagues including PIMS, as well as being a stud in leagues including PIMS and HITS, make sure you keep your eye on Lucic in those mock drafts.
2015-2016 Projections: G: 25, A: 30, +/-: +10, PIM: 105, PPP: 15, GWG: 4; Round 5-6
Evander Kane – LW – Buffalo Sabres
2014-2015 – GP: 37, G: 10, A: 12, +/-: -1, PIM: 56, PPP: 6, GWG: 1
Another beneficiary of a scenery change, Evander Kane is primed for a breakout year. Being under such scrutiny while being in Winnipeg for his on and off-the-ice issues, Evander Kane should have some room to grow in Buffalo. Not only that, but Kane will be playing with some of the best offensive talent he has ever had the chance to play beside. Lucic and Kane are going into very similar situations. He's expected to play with O'Reilly on the top line, as well as manning the point on the second powerplay unit. Even if he drops down to play with Eichel, that's a serious talent upgrade compared to his line-mates in Winnipeg. Playing in Buffalo does hurt his +/-, but he should be able to play freely.
2015-2016 Projections: G: 25, A: 28, +/-: -15, PIM: 125, PPP: 13, GWG: 2; Late round 6-7
TJ Oshie – RW – Washington Capitals
2014-2015 – GP: 72, G: 19, A: 36, +/-: +17, PIM: 51, PPP: 13, GWG: 4
Probably the second most interesting name on this list, TJ Oshie is likely going to be playing with one of the best scorers in NHL history in Alex Ovechkin, as well as one of the best set-up men in the NHL today in Nicklas Backstrom. With teams likely having to double team Ovi, then having to account for Backstrom, that leaves Oshie as the unguarded forward, likely to put in more than his fair share of goals. He should also be able to just give the puck to Ovi coming out of the zone, take out a folding chair, take a nap, and watch Ovi do his work…meaning PITY AND SECONDARY ASSISTS! Grab this guy if you can.
2015-2016 Projections: G: 28, A: 45, +/-: +22, PIM: 45, PPP: 20, GWG: 5; Round 6
Chris Stewart – RW – Anaheim
2014-2015 – GP: 81, G: 14, A: 22, +/-: -26, PIM: 88, PPP: 10, GWG: 0
Now I know it sounds weird that I was just endorsing a player who was moving to Buffalo, and now I'm saying that a player moving away from Buffalo (and Minnesota) is going to have a strong year, but moving to Anaheim could pay HUGE dividends for the rugged power forward. Now, tread lightly with Stewart, as he's expected right now only to play on the fourth line in Anaheim, but if he proves himself and moves up to the second or even top line, he could have a strong return on investment for you. Since he's likely going to start the season on the fourth line, you can probably scoop him up late in your draft. If he moves up lines to play with Getzlaf and Perry on line one, or Kesler on line two, expect Beleskey numbers for him.
2015-2016 Projections: G: 19, A: 24, +/-: +15, PIM: 80, PPP: 4, GWG: 1; Round 17
Patrick Sharp – LW – Dallas Stars
2014-2015 – GP: 68, G: 16, A: 27, +/-: -8, PIM: 33, PPP: 14, GWG: 2
SHOTGUN!!! There's no better explanation than as to why Sharp is expected to have a killer 2015-2016 campaign. Projected to play on the top line with Jamie Benn, the leading scorer in the league from last season, and Tyler Seguin, sit back and watch the points role in with Sharp. Coming off a very disappointing season last year, this could be a career year for the former Blackhawk. Similar to Oshie who will be up front with a couple of superstars, Sharp is in the same situation. It seems strange to say that Sharp is in a better fantasy situation now, than when he was playing with Patrick Kane on his line, but if he stays with Benn and Seguin the whole year, he'll be a star.
2015-2016 Projections: G: 32, A: 45, +/-: +12, PIM: 40, PPP: 25, GWG: 4; Round 5
Martin Jones – G – San Jose Sharks
2014-2015 – GS: 11, W: 4, GAA: 2.24, SV%: .906
A man living out of his suitcase for a bit of the summer, Martin Jones ended up in San Jose after a brief stopover in Boston. As the Sharks' investment of a first round pick indicates, Jones is setting up to be the team's starting tender. Even though the Sharks went through a tough 2014-2015 campaign, missing the playoffs for the first time since 2003, they always have the fire power to win games. Jones should shine in the starting crease for the Sharks.
2015-2016 Projections: GS: 55, W: 29, GAA: 2.39, SV%: .903; Round 10
Phil Kessel – RW
2014-2015 – GP: 82, G: 25, G: 36, +/-: -34, PIM: 30, PPP: 25, GWG: 4
Here we come to the most interesting man on this list. All of the years in Toronto, fans and analysis would say "could you imagine if this guy had a legit number one centre?" Well, it doesn't get any better with Sidney Crosby or Evgeni Malkin. The question isn't whether or not Kessel will score 40 goals, but the real question is if he can get up to 50. As someone who can score 30-40 goals, basically by himself, I cannot wait to see what he can do with arguably the best hockey player in the world. Penguins fans and Kessel owners, buckle up because this could be a season to remember.
2015-2016 Projections: G: 45, A: 45, +/-: +20, PIM: 22, PPP: 33, GWG: 8; Round 1
Make sure you add these guys into your targeted players as they're expected to break out in new roles on new teams. Continue your research, I'll be posting my 2015-2016 Busts, Sleepers, Deep Sleepers, and players to tread lightly around.
Any questions, shoot me a tweet – @Rstarr_18.
And as always, Shoot for the Starrs (any better suggestions for a tagline, also send them to @Rstarr_18).