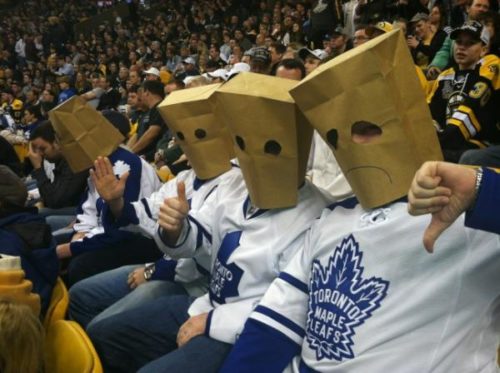 The preseason is underway and teams are joyfully showing off their new pieces. At least the first time in game action instead of a press release or marketing photo.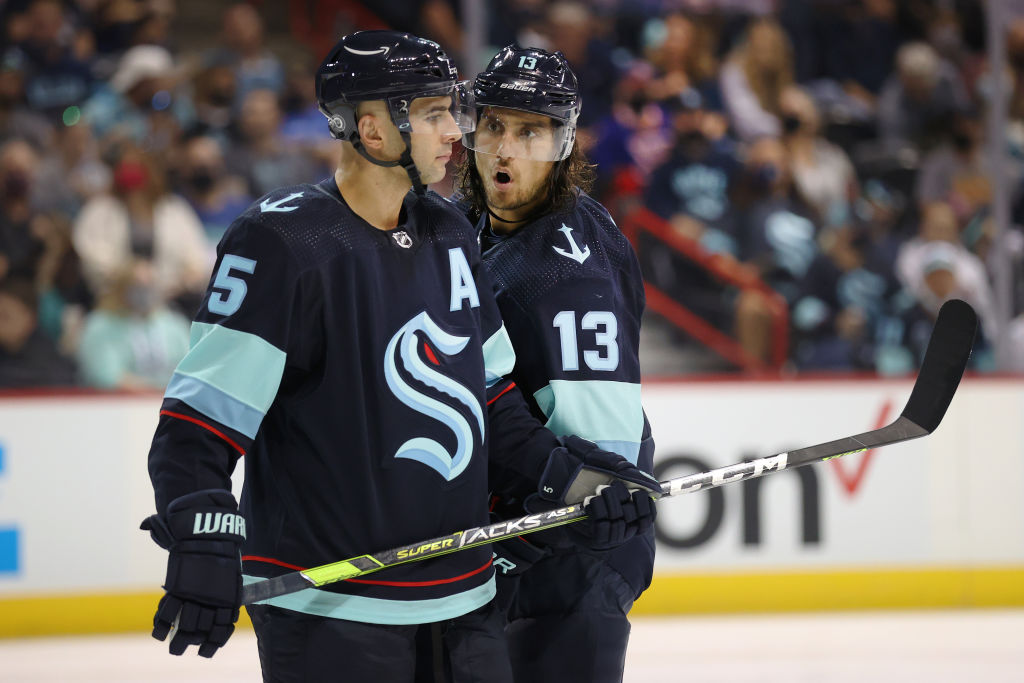 There's nothing but cheer and good will between those new players and the fans right now but that will change. Especially for free agent signings.
Eventually the new signing will make a mistake. They will have a cold streak. Heaven help them if they don't live up to the season they had before signing.
The shine can wear off really quickly once players -and specifically their contracts – start getting compared to another player or players around the league doing more for less. Such is the curse of being a team's marquee free agent signing.
With that in mind, let's take a look at some free agent signings that could end up backfiring for them and/or the teams that signed them.
Dougie Hamilton – New Jersey Devils
Full disclosure, I wanted to start off the list with Seth Jones. His deal has a much better chance at turning out poorly than Hamilton's. Unfortunately for this article, Jones was a trade and extension instead of a free agent signing.
That means we move on to the next biggest deal signed in the offseason.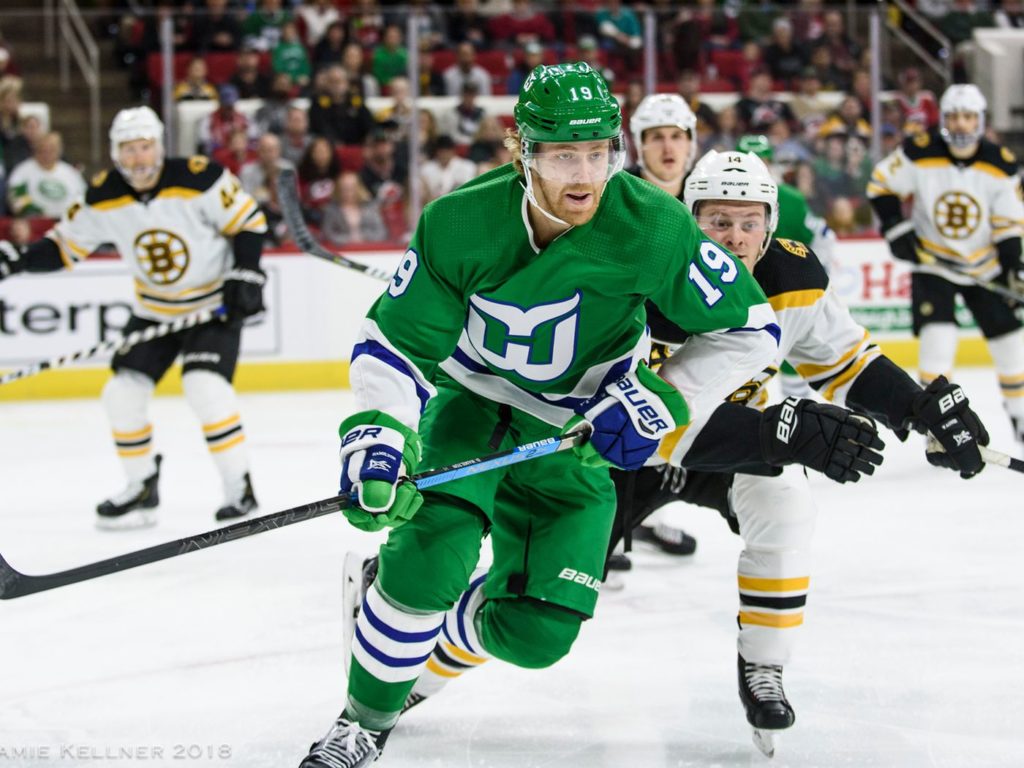 Hamilton is an elite offensive defenseman. He's accumulated 341 points over his career, put up 42 points in 55 games last season in Carolina, and is only 28 years old. Most of his seven year, $63 million contract will fall over Hamilton's better years.
However, it's also easy to see how the deal could come apart for Hamilton and the Devils. Just look at this short list of the four other defensemen making $9 million or more this season: Erik Karlsson ($11.5 million/season), Drew Doughty ($11 million/season), Roman Josi ($9.059 million/season), Cale Makar ($9 million/season) and Hamilton's own teammate P.K. Subban ($9 million).
If you take out the 22 year old Makar, here are three things that everyone on that list has in common:
1) They have won the Norris Trophy
2) They have helped carry their team to at least the Conference Finals (with everyone but Karlsson having made the Stanley Cup Final).
3) They are considered to be have bad contracts (or will be bad in a couple of years in Josi's case)
Hamilton seems further from the Norris Trophy and Conference Finals than ever after joining a rebuilding Devils team. A Devils team that had the third-fewest points in the league last year.
Hamilton is great, don't get me wrong, but the past suggests this deal could go south at some point.
Mike Hoffman – Montreal Canadiens
The last time Mike Hoffman played in Canada was a time for him to forget.
There were allegations of bullying by his then-captain and teammate Erik Karlsson and his wife. Most of those allegations were against Hoffman's now-wife Monica Caryk. Those accusations led to him being hurriedly traded away twice even though the case was eventually dismissed.
Karlsson and Hoffman get reacquainted a little after the whistle in their first match facing each other pic.twitter.com/Z2jB6iiayv

— Main Team (@MainTeamSports) December 8, 2019
After a few seasons in Florida, Hoffman found himself on the outs. Now just with the Panthers, but almost the entire league. Just last season Hoffman had to settle for signing a PTO (professional tryout) with the St. Louis Blues after not landing a contract – even if it was just a bit of cap-maneuvering by the Blues.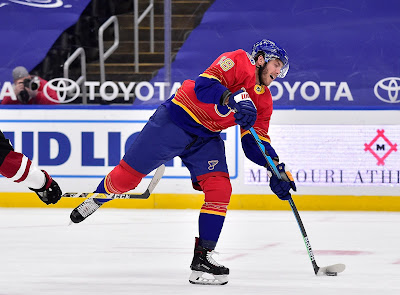 Now, Hoffman is a power play specialist who should easily knock in 50 points for Montreal. That is, if he is given top power play time and a top six role. The problem is that he may not always get those minutes in Montreal. Keep in mind the Canadiens are flush with depth on the wing Brendan Gallagher, Josh Anderson, Cole Caufield, Tyler Toffoli, Joel Armia, and Arrturi Lehkonen vying for top nine roles. Not mention that Jonathan Drouin may be added to that mix if he fails his transition to center ice again.
Don't forget Montreal let both Jesperi Kotkaniemi and Phillip Danualt walk this offseason. Fans may quickly turn on Hoffman if he doesn't get off to a hot start. If I were a Montreal fan I would certainly wonder why Hoffman's three year, $4.5 million a season wasn't spent where they need it most – down the middle.
In a hockey mad market like Montreal, the pressure and scrutiny will be on Hoffman from day one.
Zach Hyman – Edmonton Oilers
Hyman broke Leaf fans' hearts when he signed for the Edmonton Oilers.
As someone who see lots of Toronto NHL coverage, I know that sometimes a player's valuation can be overblown. Positively or negatively, playing in the blue and white will shine a brighter light on you.
The good news for Hyman is that he will be used to the overwhelming fan and media pressure in Edmonton.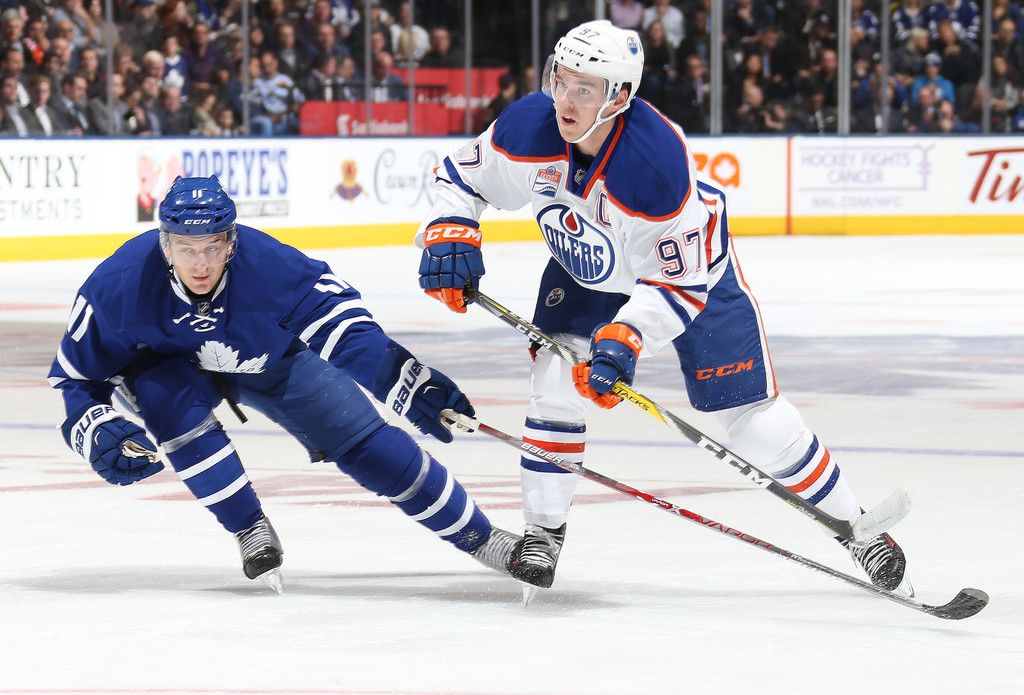 However, if things don't go well right away for Hyman he may be compared to the last hard-nosed, battling winger the Oilers signed.
Yes, I'm talking about Milan Lucic.
Lucic (28 in 2016) was a year younger than Hyman (29) when he signed his deal. That deal looked terrible by year two and now they Oilers are paying Lucic to play for their Albertan rival, The Flames.
I think Hyman should be a better player for a longer period than Lucic was, if solely for the reason he can skate better than Lucic. However, Hyman did have major knee surgery just a couple of years ago that caused a 6 month recovery. He has injured the same knee multiple times and has missed 43 games over the last three seasons through injuries.
Who knows what effect those will have on him as he gets into him mid-to-late 30s in Edmonton.
Hyman should be a good fit alongside one of McDavid or Draisaitl, and he'll likely live up to his 60 point pace from the last two seasons.
If not the contract could go from short-term gain, long-term pain, to just pain for the Oilers.
Petr Mrazek – Toronto Maple Leafs
Hyman hurt the Leafs by leaving, could Petr Mrazek potentially hurt the team by signing?
This signing is possibly the least likely of the five to "go bad" simply for the reason that it is relatively cheap ($3.8 million per season) and the term is manageable (three years).
Neither of those factors completely erase the chance of the the deal blowing up in Toronto's face.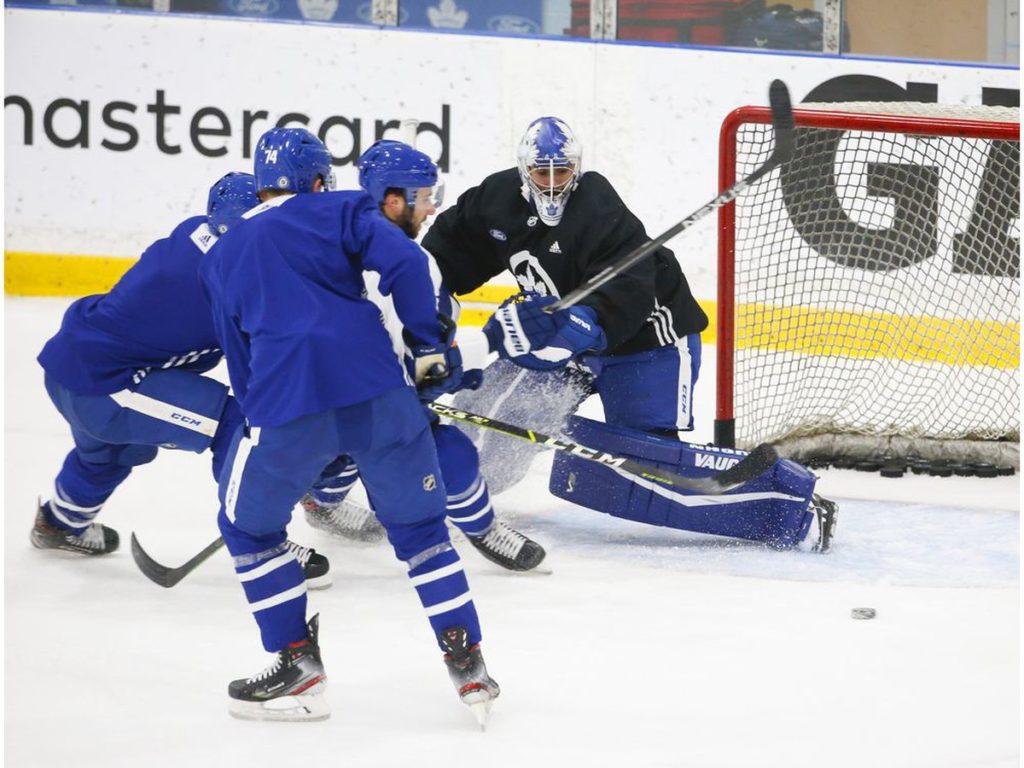 Toronto is taking a major gamble this season by having a tandem of Jack Campbell and Mrazek. Even though Campbell was a NHL record-setter last season, he still only has 86 NHL games under his belt.
Having an injury prone tandem option in Mrazek (surgery limited him to 12 games last season) reeks of unreliability. It's not just injuries that are an issue either. Mrazek's four years of overall save percentages look like this: .923, .905, .914, .902.
Not really a ringing endorsement for someone you can completely trust.
Ultimately, however, Mrazek's Leaf tenure will be remembered based more on team performance than individual performance. That is because he is signed for what the Leafs hope will be their current Cup window. The year Mrazek's contract expires (2024) is also the year Auston Matthews, William Nylander, T.J. Brodie, and Jake Muzzin will hit free agency.
Whether he is the starter, back up, or tandem, he will forever be a part of Leaf lore if he is part of the team that makes it past the first round in nearly 20 years.
If the team doesn't make it, he will forever be looked at as a mistake for the Leafs.
Frederik Andersen/Jesperi Kotkaniemi/Tony DeAngelo – Carolina Hurricanes
Clearly I'm not the only one who wonders what the hell Carolina was thinking this offseason.
It started with Carolina trying to nickel and dime Jack Adams winner, Rod Brind'Amour and his staff.
Carolina then decided to let number one defensemen Dougie Hamilton walk in free agency because they didn't want to pay him what he was worth.
Don't forget they traded promising goaltender Alex Nedeljkovic for a third round draft pick after he became a Calder Trophy finalist and requested $3 million.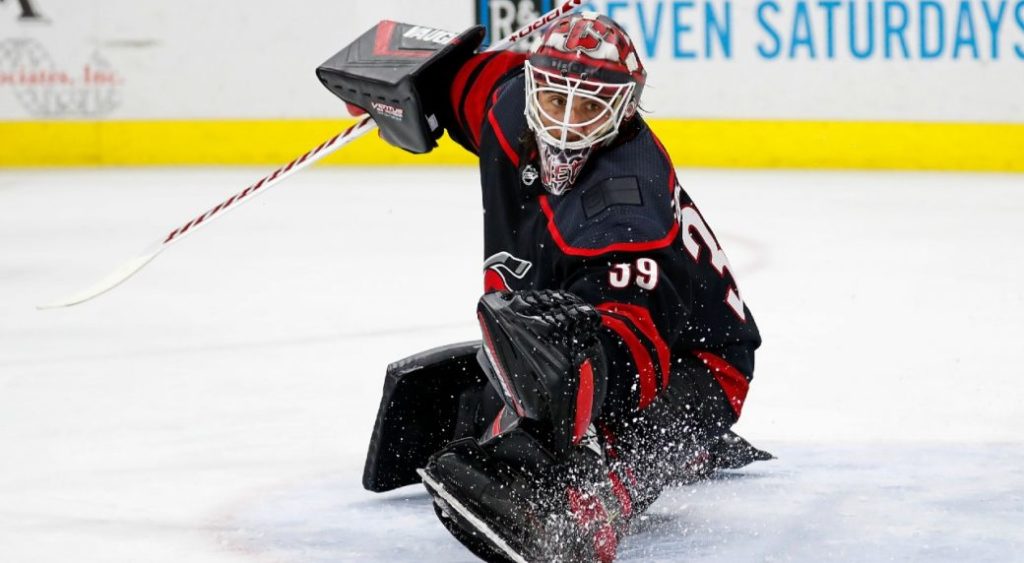 After trying their hardest to screw over people within their organization, the Canes then went out and spent like money was burning holes in their pockets.
First came replacing the younger, cheaper (and potentially better) Nedeljkovic with Frederik Andersen and his two year, $4.5 million dollar deal. Andersen was decent in the regular season during his tenure with Toronto.
His playoffs? Not so great.
Andersen became known in Toronto for having bad games and giving up crippling, momentum killing goals in pivotal moments late in playoff series. Not someone I would trust to improve my chances over the prospect I spent years developing.
Then came the questionable decision to try to replace some of Hamilton's offence on the backend with Tony DeAngelo. He can certainly put points up, and I won't get into why that could be a horrible decision but you can read about it a bit here.
Last, but certainly not least, was the Jesperi Kotkaniemi offer sheet.
Sure the offer sheet and $20 signing bonus was hilarious. But that doesn't change the fact they paid $6.1 million for a forward worth maybe half of that (at this time).
In summary, the Canes got rid of a number one defenseman and Calder-finalist goalie. In return they tried to shortchange their coach, and signed a playoff bust, a locker room cancer, and an overpaid third liner.
All for only $400,000 in savings if they had re-signed Hamilton and Nedeljkovic.
Head scratching indeed.