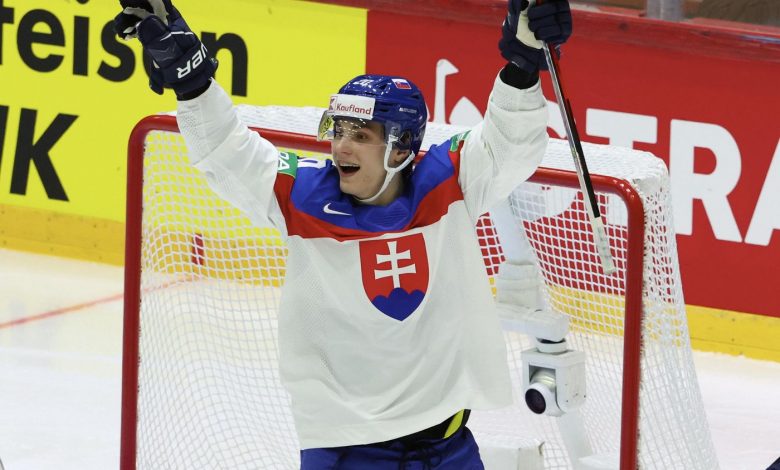 Many expected the Montreal Canadiens to pick Shane Wright but others also knew that Juraj Slafkovsky was a high selection choice and with the first overall pick in the 2022 NHL Draft the Canadiens did just that.
Shane Wright had been the consensus top pick for this draft since he was granted exceptional status to join the OHL as a 15 year old for the 2019-20 season. He did nothing to sway that opinion with a terrific season for the Kingston Frontenacs that year and he just had 94 points in 63 games for them this season.
Juraj Slafkovsky emerged as a late contender for the top pick though. He had an okay season in Liiga, scoring ten points in 31 games, but was named MVP at the Olympics after scoring seven goals in seven games. He also had nine points in eight games at the men's World Championships, fascinating scouts with his ability to score against mature competition.
When Bob McKenzie released his final NHL Draft rankings on TSN, it was Slafkovsky on top of five scouts lists and Wright leading the way in four of them. Slafkovsky was interviewed by James Duthie after the rankings were released and had the perfect answer when asked why the Canadiens should take him first overall.
Slafkovsky was quick to point out that the Canadiens have an opening on their top line that he could fill. The Canadiens do have a dynamic duo of Nick Suzuki and Cole Caufield but they could use a power forward type left winger like Slafkovsky to fill in alongside them on the top unit.
In not so many words, the Slovakian winger pointed out that he would be a perfect fit in their lineup and he is not wrong. The Canadiens have used Josh Anderson in that role to some success, but Anderson and Caufield are both natural right wingers and beast suited to play that side.
Now only time will tell if the Canadiens made the right choice for their team and roster.