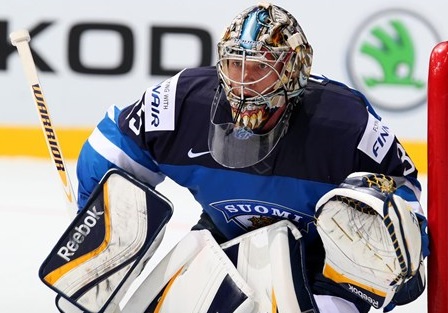 After suffering two straight losses coming into the World Championships, Team Finland have come back and gotten a big win over Germany, who were undefeated up until this game. This win comes as a big relief to the Finns, who are looking to make up for their fourth place finish in last year's World Championships.
"After two losses we were ready to step up in this game," said forward Jori Lehtera. "We started strong and we played well for the whole 60 minutes. I think this game is a turning point. Sometimes you need to take a couple steps back to go forward again."
While this game was a big bounce back for goaltender Pekka Rinne, the win can not be credited to any one player, as everyone on the team worked together to get the win and get Finland back on track for playoff contention. Not only did the team's offense play well, putting four points on the board, but the Finns showed much better defensive coverage throughout the game.
"Tonight we played as a team," said Lehtera. "All five guys on the ice were working together, playing smart. Pekka played really good in the net."
This win will hopefully give the Fighting Finns some momentum as they head into their next game against the tournament hosts Belarus on May 15.