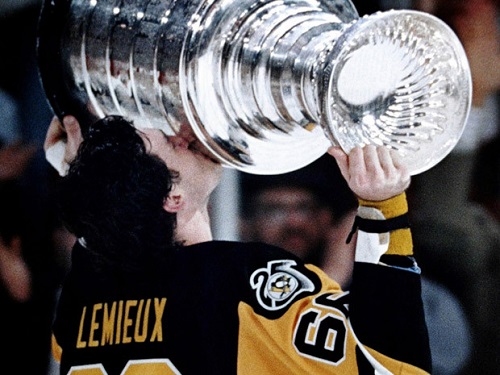 A legacy spanning over forty-six seasons, the Pittsburgh Penguins are a fixture within the Eastern Conference. Deft, passionate, and unrelenting in their pursuit of glory, the Penguins built an illustrious history that serves to captivate and inspire. The franchise has reached the apex of the sport while committing to a style of hockey that is unmistakably Pittsburgh. Players are akin to workers—each willing to work hard every shift for a job well done. For this, the team logo serves as a badge of bravery and achievement.
Having said this, a former Penguin would be the ideal candidate for a coaching position. The franchise has welcomed many titans of the game—making the task anything but easy. Three men separate themselves from the pack and are featured in this edition of Hooked on Hockey Magazine.
Darius Kasparaitis—the skilled bluliner added grit and intensity to the Penguins' backend. Kasparitis effectively neutralized the league's best scorers and delivered crushing hits to opponents. In 863 games played in the NHL, Kasparatis tallied 163 points (27G, 136A) and put up steady numbers during his stay in Pittsburgh. In addition, he brings unique experience—playing in various Russian leagues, the AHL, and the NHL. Kasparaitis understands the different facets of the game and will help forwards and defensemen augment their on-ice performances. Kasparitis remains a fan favourite in Pittsburgh after sending the Penguins to the Eastern Conference Finals in the 2001 Stanley Cup Playoffs.
Ron Francis—Francis was an integral part of the Penguins' roster during the 1990s and proved effective in the team's first two Stanley Cups. With the Penguins, the forward posted two 100-point seasons, served as captain, and was selected as an NHL All-Star team. In addition, he tallied a league leading 92 assists during the 1995-96 season. His countless awards—Lady Byng, King Clancy, Frank J. Selke, and NHL Plus-Minus Award—attest to his leadership, professionalism, and commitment to excellence. Francis is ranked second in all-time career assists (1,249A), fourth in career goals (1,798), and twenty-sixth in career goals (549). He was inducted into the Hockey Hall of Fame in 2007 and is a member of the Penguins' Ring of Honor. He is ranked fifth among top ten franchise scoring leaders in Penguins' history.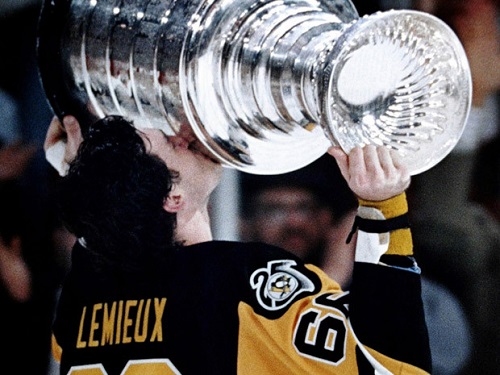 Mario Lemieux—In Pittsburgh, "Le Magnifique" remains the gold standard. Lemieux has adopted the Steel City as his home and has done the franchise proud through stunning plays, creative goals, unbelievable grit, and an unparalleled work ethic. He has countless honours, trophies, and records that have formed the foundation of the Penguins' glory years. Lemieux has tallied over 100-points in a season ten times in his career, won two Stanley Cups, and is the franchise's scoring leader. The beloved forward was inducted into the Hockey Hall of Fame, the Penguins Hall of Fame, and is a member of the Penguins' Ring of Honor.