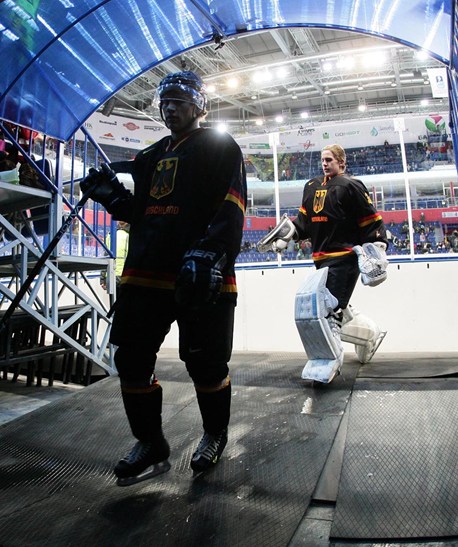 Well, at least against Canada the game wasn't over until about halfway through the second period. Team USA jumped out to a 3-0 lead less than halfway through the first, all but taking Germany out of the game early and going on to defeat Deutschland 8-0.
The barrage started quickly as Team USA broke out into a 3-on-1 breakaway, setting up Sean Kuraly at 00:19 to become the first of eight different goal scorers for the Americans. Following two straight penalty kills by the Germans, USA put up two quick back-to-back goals by Jacob Trouba and Alex Galchenyuk to put the game out of reach for a dismal German attack.
At one point in the first, USA had won 17 of 20 face-offs and out-shot the Germans by a 12-0 margin before John Gibson had to make his first save. Germany became so desperate that Huba Sekesi even attempted to throw a puck in with his glove at 14:57 before the referee waved it off.
Germany had a decent showing on their first power play attempt late in the first but USA managed to close out the period with a 3-0 lead.
In the second, USA put up another tally even more quickly than they had in the first, scoring just 14 seconds into the period to extend their lead to 4-0. The goal typified the Germans' night as one of their skaters fell down, lost the puck, and allowed a goal within a matter of seconds.
The Germans simply gave the Americans way too much time and space to set up plays, leading to their lop-sided eight goal defeat. And although they played fairly well on the penalty kill, killing four out of five power plays, the Germans couldn't capitalize on over three minutes of five-on-three play, coming away with no goals.
The Americans killed all six of the Germans' power play attempts in the game.
After USA tacked on two more goals in the third, the two teams settled into what would be the final score of 8-0. Gibson and Jon Gillies combined for the American shutout in net as the Americans won their first game of the tournament.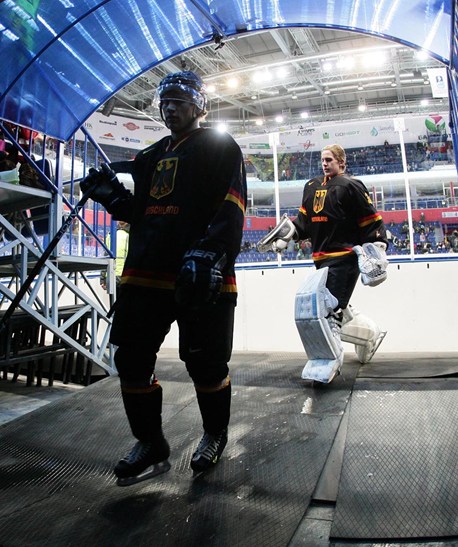 Germany played a much worse game than yesterday against Canada, as they didn't even threaten to compete, let alone score. They looked less competitive, out-classed, under-talented, and lethargic against an American team that seemed to be clicking on all cylinders. Relegation from the World Junior Championships is a serious possibility for this German team.
They will next be in action against Russia Saturday morning at 9 AM Easter Time. If they don't begin to improve against the powerhouse Russians, the book can be closed on this German team's chances to make the 2014 WJC with just one more game following that against Slovakia before they are likely eliminated.