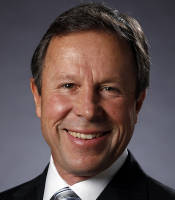 After more than a month of searching for the right piece to complete the Tampa Bay Lightning's coaching staff, head coach Jon Cooper has finally found his man.
On Friday, the Bolts officially announced the hiring of former University of Denver coach George Gwozdecky, who joins fellow assistants Rick Bowness and Steve Thomas under Cooper for the 2013-14 season.
Cooper had announced plans at the NHL Draft in June to hire someone who—like Bowness and Thomas—had extensive experience in the National Hockey League. However, after analyzing the landscape and studying the roster for his squad, Cooper decided that a coach who could relate to younger players was essential.
"He is a communicator and a winner, and those were two things we couldn't pass up," Cooper said.
Gwozdecky, 60, led the University of Denver Pioneers for the last 19 years, compiling a 443-267-64 record and winning national championships in 2004 and 2005. They were also the only Division I team to win at least 20 games in each of the past 12 seasons.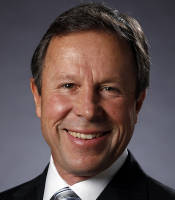 However, after an early exit from the playoffs for the fifth time in six years, Gwozdecky was fired in April.
Lightning defenseman Matt Carle, who played for Gwozdecky from 2003-06, called his transition to the pros "kind of a wild card" but "good for the team."
Gwozdecky will coach the forwards while Bowness handles the defense and Thomas observes from the press box during games.
"With Rick and Steve being in the league for so long, George can bring a little bit of a different viewpoint," general manager Steve Yzerman said. "We're very excited to have him."
The Lightning will play their first game of the season on October 3 against the Boston Bruins at TD Garden.