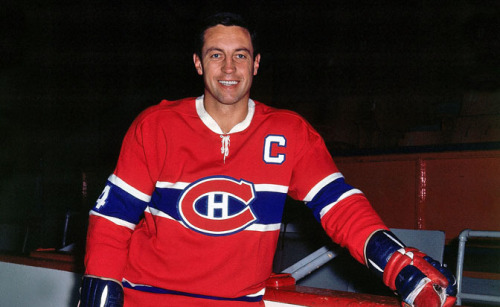 When you think of the words class and hockey, one great individual immediately comes to mind. Not many hockey players have the ability to generate the kind of buzz that this great did . He touched the lives of humans for just about seven decades and his presence in the Montreal and hockey community will never be forgotten, but live on forever. Mr. Beliveau's legacy will live on forever. Its not very often that one man's death can have such a massive impact on not only a sports community but the world as well. When you think of a hockey legend you would assume that you would think of his on ice play and the impact he had on hockey. He was a great Canadian. A proud countryman. Everyone had their own story in regards to Mr. Beliveau and that's one of the greatest things about this hockey icon.
Whether it was PK Subban's story about meeting him when he was 10 years old and knowing at that moment he wanted to be a Hab, or just simple stories like his class and willingness to sign autographs and go out of his way for fans. Its the situations where you don't have to do something that it really goes to show the true character that a man possesses. I know this isn't much in regards to a tribute to such a legend and inspirational figure, but I want you as a reader to think of your own stories in regards to Mr. Beliveau. That to me, is how you cherish someone and never forget them.
Love Reading About Hockey?

Subscribe to keep up-to-date with the latest and most interesting hockey news!
| | |
| --- | --- |
| | We hate spam just as much as you |