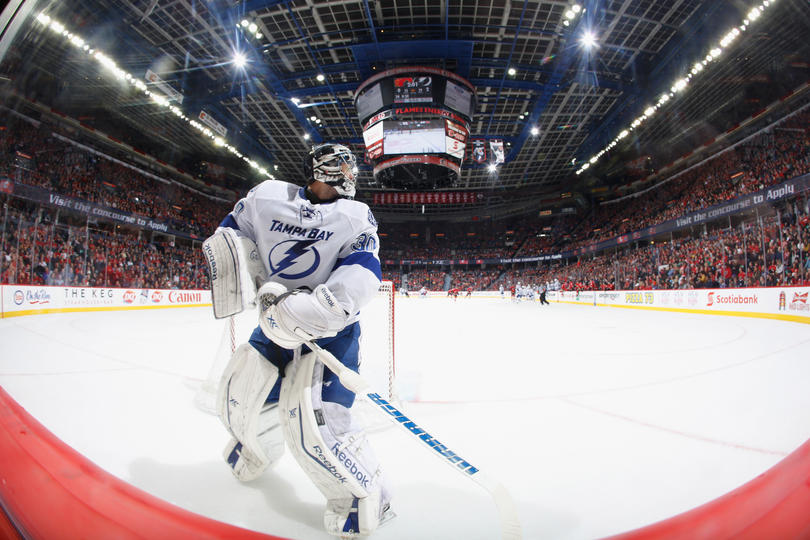 If the Tampa Bay Lightning are going to be successful this season, especially without Steven Stamkos, taking care of business against the bad teams in the National Hockey League is absolutely critical. And Friday's 2-0 win against the Calgary Flames was another step in the right direction.
When I turned on the Lightning game Friday night, I thought to myself, this is the kind of team that the Lightning absolutely HAVE TO BEAT. Looking back at the end of the season and seeing losses to the Calgary Flameses and Buffalo Sabres of the world is not an ideal scenario, especially if you wind up short of the playoffs.
In their last 11 games, the Lightning's opponents have combined for a record that is currently 50 games under .500.* In that stretch, the Bolts went 8-3, with one of their losses in overtime. That run also included a five-game winning streak.
*Detroit included twice because they played Tampa Bay twice. Also, any overtime loss counted as a loss because it is ridiculous to have a sport that rewards you for how you lose a game. But I digress.
And while the schedule makers weren't too rough on Tampa Bay as far as opponents go in the month of January, things will get a little tougher for the Bolts because five of their next six games are on the road, where they are 11-10 with two overtime losses.
But as of now, dead at the halfway mark of the 2013-14 season, the Lightning are on pace for 108 points and 50 wins, which would be club records.
So, with 17 games to go before the Olympic break, the Lightning need to run off quite a few road victories and hope that Ben Bishop's stellar season in net continues. And nearly three weeks of rest (for those not playing in the Games) won't hurt anybody.
Another must-win comes Sunday night: The Bolts travel to Edmonton to take on the dismal Oilers. Edmonton is 13-31 with five overtime losses and just 31 points, the second-lowest total in the league.
If Tampa Bay can't win against a team in disarray like the Oilers — well, that's one that's going to hurt down the road.