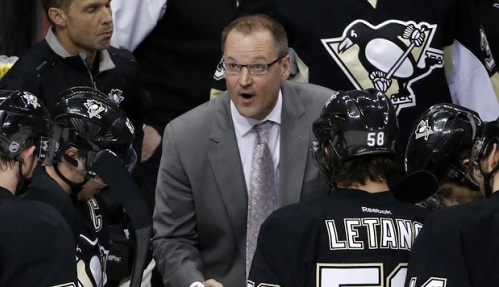 Newly hired general manager Jim Rutherford does not believe the team needs a complete rebuild to find success, but one thing is certain.
Dan Bylsma will not be the one standing behind the Penguins bench next season.
"What ownership wants here is a complete change in direction, one with the GM and one with the coach," Rutherford said.
Since joining the team in 2009, Bylsma has won the 2011 Jack Adams award as coach of the year, garnered a franchise leading 252 wins, and helped lead the Penguins to their third Stanley Cup title in franchise history. With such an impressive track record, Rutherford does not think Bylsma will be out of work for long.
"The timing for him is good because there's coaching vacancies. It's not going to be long until he coaches again in the league," he said. The Florida Panthers relieved Peter Horachek of his coaching duties in late April, and are still in need of a replacement. It should also be noted that Bylsma worked alongside Panthers GM Dale Tallon in Sochi, when he coached the U.S. Olympic team.
But what's more interesting is that Rutherford's former club – the Carolina Hurricanes – still have a coaching vacancy themselves. Should Bylsma join the Hurricanes next season, this story will make headlines as one of the most bizarre managerial shuffles in recent NHL history.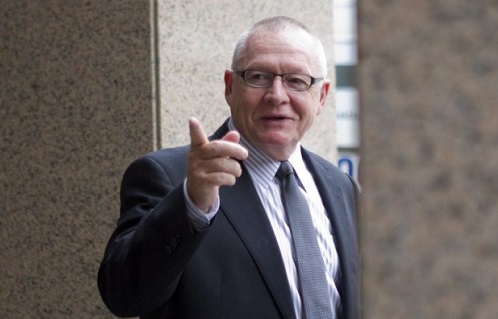 Having now missed the postseason five consecutive years, the Hurricanes have the longest playoff drought in the eastern conference. In their last playoff appearance, they lost to the Penguins in the 2009 conference final, and the Pens went on to defeat the Detroit Red Wings in seven games to take home the cup. This turn of events led to Rutherford's dismissal, when he stepped down to make room for Ron Francis in April.
But Rutherford aside, the Penguins have been very busy in the head office. They promoted Jason Botterill to associate general manager, while advancing Tom Fitzgerald and Bill Guerin to assistant managerial positions. The 65-year-old Rutherford has indicated that he will be around for another "two to three years" serving as a mentor to his new staff. Rutherford also added that he will give Botterill and company "big roles with a lot to say."
Together they will look to complete this head office turnover very soon by finding Bylsma's replacement, and given Pittsburgh's offensive talent, the job is bound to garner attention. "With some changes, they don't have to be sweeping changes, we can (win another Cup) in the near future," Rutherford said.
The Penguins have arguably the league's best player in Sidney Crosby – and Evgeni Malkin could make a case for himself as a close second – but Rutherford is not on board with the Pens bottom two lines.
"Our supporting cast needs to be improved," Rutherford said. "I look at our fourth-line players and some of those guys are in double-digit minuses and we can't have that."
Nor can the Penguins continue to have blowout seasons, and fail to convert their success into long playoff runs. This year Crosby had one goal in 13 playoff contests, despite leading the league with 114 points in the regular season. It is up to Rutherford to find the right guys that can provide depth, and ease the pressure on the Penguins' stars.
Will this new team in place upstairs translate into a deep playoff team down on the ice? Let's hope so, because they cannot afford to choke this club. Winning begins at the top of the leadership ladder, and that means Rutherford is their guy. With a young team down below, maybe an experienced leader at the top can make the difference the Penguins are looking for.
Either way, Rutherford and his new staff had better prepare themselves, because the task ahead is definitely not an easy one.