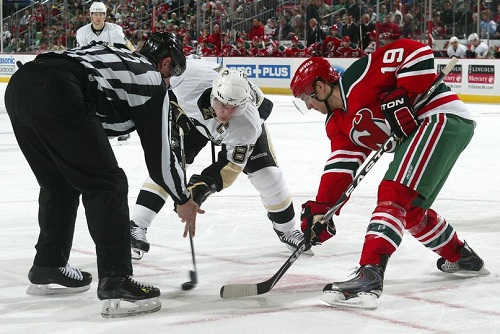 It's crunch time for the Devils, and it arrived unexpectedly on the heels of a tremendous season last year that saw the Devils reach the Stanley Cup Final. This season has been a roller coaster year: at one point, they Devils are winning a back-to-back home-and-home over the formidable Pittsburgh Penguins, and the next week, they're giving up 12 goals as they lose two of three games, just as one example.
I don't pretend to be the expert, but with exactly three weeks left in the season (already? Sigh.), the Devils need to dig deep and find a way to win (preferably in regulation rather than going to extra time, as previously mentioned).
Sure, New Jersey suffered injuries, most notably to Dainius Zubrus, Martin Brodeur, Ilya Kovalchuk, and Ryan Carter, but also including: Adam Henrique, Mattias Tedenby, Jacob Josefson, Mark Fayne, Henrik Tallinder, Bryce Salvador, Anton Volchenkov, and Tom Kostopolous. Twelve injuries seem like a lot, but what team didn't have injured players?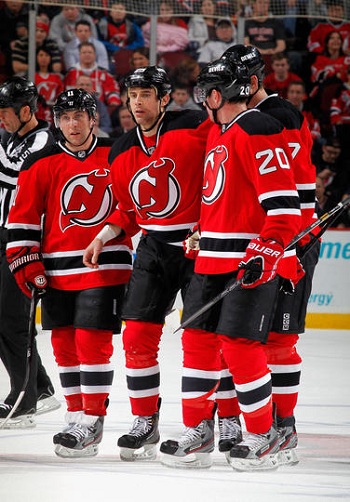 The bottom line is that there are six teams in the 7-12 spots in the Eastern Conference that are within a four-point range of each other, include the three teams in the Tri-State Area. It's a tight race and despite the Devils sitting in ninth going into tonight's game against the visiting Toronto Maple Leafs, the playoffs are within reach. That being said, it's an uphill battle as New Jersey's schedule to close out the regular season is as follows: Maple Leafs (5th), Buffalo Sabres (12th), Boston Bruins (4th), Ottawa Senators (6th), Maple Leafs again, Philadelphia Flyers (11th), Florida Panthers (15th), New York Rangers (7th), Montreal Canadiens (2nd), Penguins (1st), and Rangers again.
That makes eight of their last 11 games against top teams in the conference, and four games against teams in that 7-12 spot range—teams that are fighting to make the playoffs.
The Devils have their work cut out for them and as head coach Pete DeBoer continues to fiddle with the lines to generate more offensive firepower, they need to pull it together just to sneak into the playoffs. That's not exactly the way I'd hoped I would be describing New Jersey's chances at this point when the season started, but they do hold their fate in their own hands.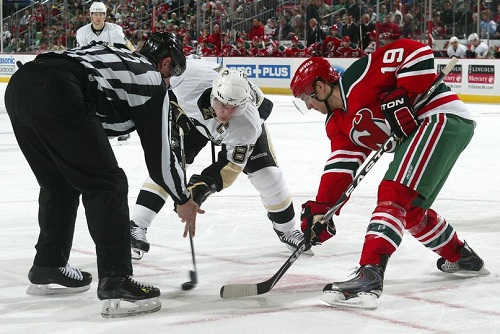 Happy: New Jersey picked up forward Steve Sullivan just before Wednesday's trade deadline in exchange for a seventh-round pick next year. Sullivan played for the Devils in 1995-96 and 1996-97, tallying 31 points with 12 goals and 18 assists; he was traded to Toronto during the 96-97 season and also has played with the Chicago Blackhawks, Nashville Predators, Penguins, and Phoenix Coyotes since. In 33 games this season with the Coyotes, Sullivan has scored 12 points on five goals – include two on the power play – and seven assists, and has a -8 rating.
Crappy: Even though the Devils picked up a few points in overtime/shoot out games along the way, they haven't won in two weeks. Yikes.