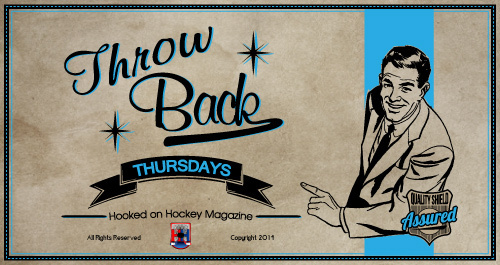 It's another week of positive predictions at Hooked on Hockey Magazine, you can check out last week's look at the Central and Metropolitan Divisions here.
This week we're going to look at the other Western Conference division, the Pacific. Just as a quick recap, I'm giving positive predictions AKA predictions about why your team could be better next year year.
Let's jump right in.
Pacific Division
Calgary Flames:

The Flames seemed to have it all going for them last year. Johnny Gaudreau, Sean Monahan, and Elias Lindholm were one of the deadliest trios in the NHL, posting 99, 82, and 78 points respectively. Mark Giordano finished second in scoring for defencemen with 74 points, on the way to his first Norris Trophy.
Then the Colorado Avalanche happened. Five games is all it took to ruin an incredible season that was full of hope for lengthy playoff runs and Stanley Cup aspirations. You could even say they Flamed out.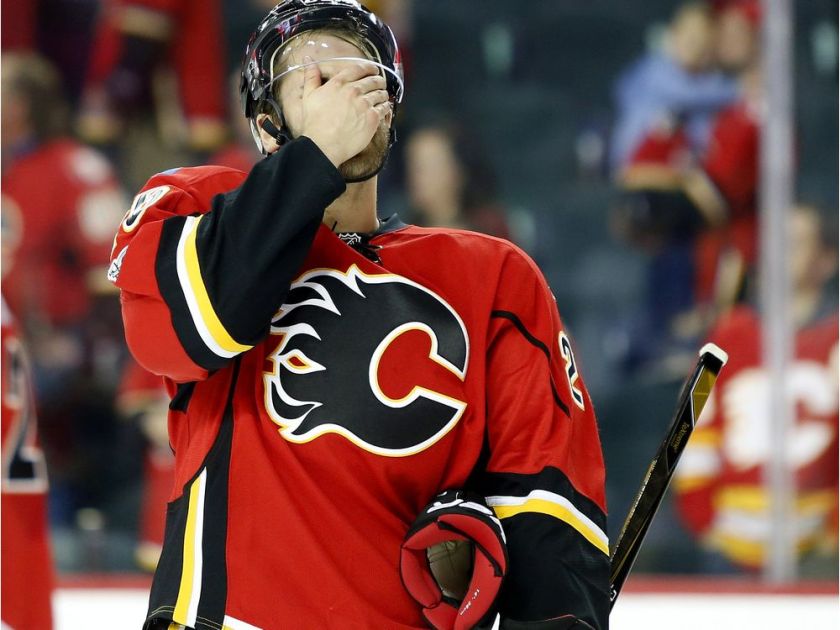 Next year will be better because they won't have to have a goaltender duel hanging over their heads all season. 27-year-old David Rittich will take the reins completely, after only starting one more game than Mike Smith last season. After last season's 27 wins in 42 games I think it would be fair to expect at least 35 wins in 50+ games started. Also, as a bonus prediction, the goaltender certainty will lead to a better penalty kill than the 21st ranked PK (79.7%) last season. I would expect at least closer to 85% this season.
San Jose Sharks:
The Sharks will be a lot more reliant on Martin Jones having a bounce-back season after they lost Joonas Donskoi and Joe Pavelski to free agency, not to mention the Justin Braun to a trade with Philadelphia. The Sharks certainly can't rely on Aaron Dell at this point after a woeful .886 save percentage last season, a stat that got even worse when he relieved Jones in the playoffs.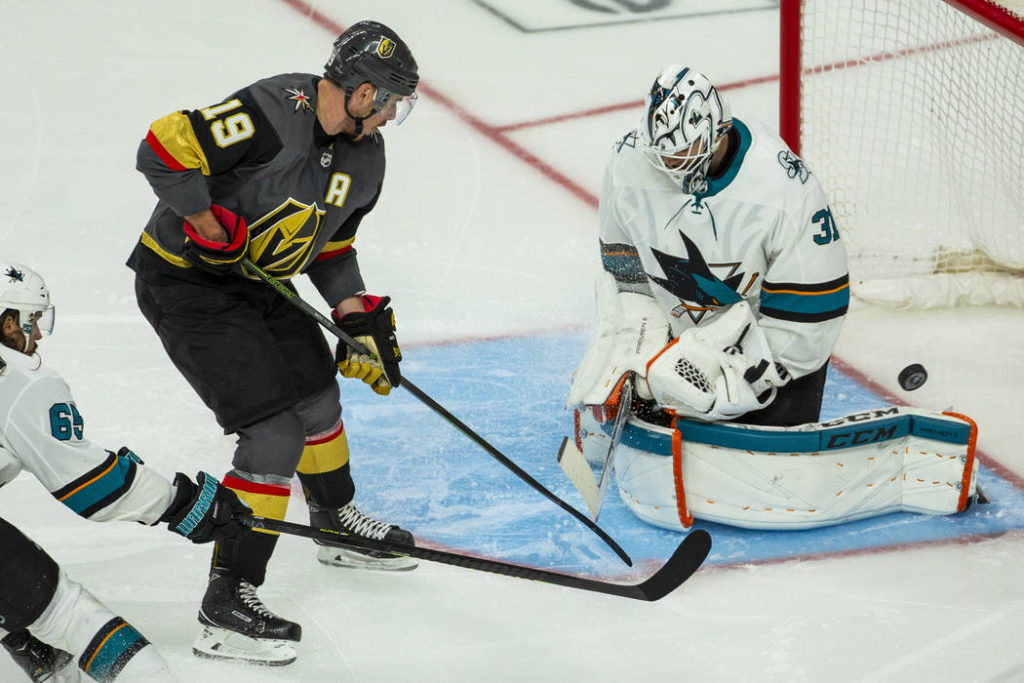 My prediction is that Jones will jump up to at least a .912 save percentage this season after his dreadful .896 SVP last year. His track record shows his last sub .900 SVP season was 2010-11 with the Ontario Reign of the ECHL, proving he is at the very least an average NHL goalie. Another season of familiarity with Brent Burns and Erik Karlsson playing together certainly won't hurt either.
Vegas Golden Knights:
Vegas had a harder time getting into the playoffs their second time around, finishing tied in 16th (keeping in mind that only 16 teams make the playoffs) for wins (43) and points (93).
That said, Vegas only had a few games (18) with superstar Mark Stone driving play and scoring goals last season. He's been a point-per-game player his last two seasons with 62 points in 58 games in 2017-18 and 62 points in 59 games last season. My prediction is simple, another point-per-game season, but with 75+ points, meaning he'll play most of the season. 75+ points. Write it in now.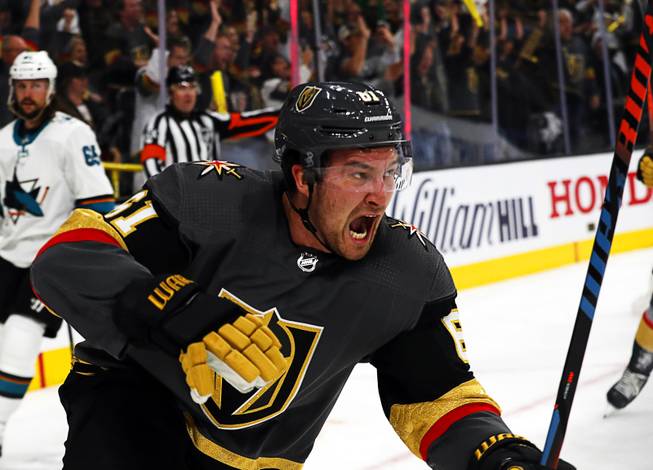 Arizona Coyotes:
Arizona was stuck in the division that had only three teams make it to the playoffs, and missed out by four points (Coyotes had 86 points, Avalanche had 90 with the last wild card). A wild card berth is highly possibly this season, especially with the development of their young core.
My prediction is pretty straightforward with the 'Yotes. Clayton Keller is a star-in-the-making. He scored 62 points in his rookie season, followed up by last year's sophomore slump of 47 season. After adding Phil Kessel and his 92 and 82 points over the last couple of years, I fully expect Keller to break the 65 point mark for the first time in his career. With a quality finisher like Phil the Thrill, they should also improve on their 20th position in shots-per-game (30.7) and of course their lowly 2.83 goals for game (28th overall).
Vancouver Canucks:
This is the positive prediction article, so we're going to stay away from playoff chances for the Canucks.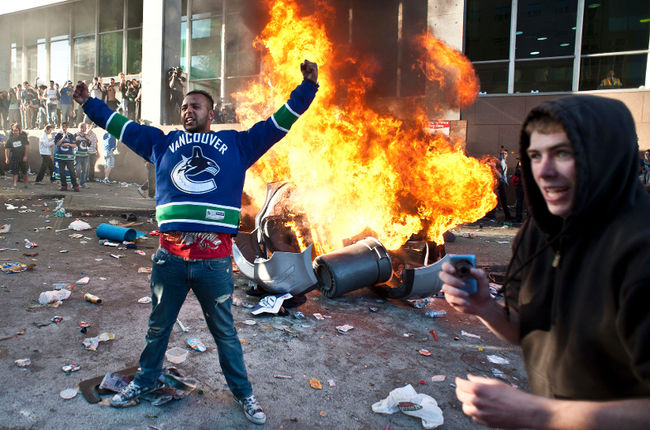 The Canucks weren't exactly the tire fire last season that everyone thought they would be. Elias Pettersson putting up an outstanding 66 points in 71 games while gliding into the Calder Trophy was obviously a huge part of their successful mediocrity, but it was the defence that really held it together. Alex Edler, Chris Tanev, and a team of journeymen actually put up respectable numbers, including a 14th-best 3.02 goals against per game played.
What dragged them down (other than significant time missed for Pettersson and Brock Boeser) was a bottom-quarter-of-the-league offence partially added to by the injuries. The Canucks finished 26th in both goals (219) and goals per game (2.67) last season. Where I find the positive for this upcoming season is that I fully expect the Canucks offence to grow along with Pettersson and Boeser, as well as being propped up by the newly acquired J.T. Miller and Michael Ferland. For my predictions, I expect Pettersson to top 75 points and the Canucks offence to climb to about 240-245 goals scored this season.
Anaheim Ducks:
The Ducks are going through a rebuild or re-tool depending on how you want to look at it. With the plethora of young talent like Maxime Comtois and Troy Terry they have on their team and coming up I would put money on a re-tool more than the tear-it-down rebuild. It helps that the franchise icon but ever-aging Corey Perry was bought out. This opens up another roster spot and playing time for the next generation of Ducks. With this extra playing time and a spot on the first line now open, my prediction is that Ondrej Kase will have an emergent season and score close to 30 goals (28). You can read a more thorough explanation of why so many hockey analysts think Kase is due for a breakout season here.
Edmonton Oilers:
Edmonton has a couple of things working against them. Jesse Puljujarvi just signed in Finland so he could get out of the mess that is Edmonton. With Leon Draisaitl and Ryan Nugent-Hopkins yo-yoing between being second line centers and first line wingers with Connor McDavid, their center depth is thin at best. Most problematic is that by the end of last season they were going into this season with one of Kailer Yamamoto or Alex Chaisson as their top line right winger.
There are still concerns of course, but the James Neal for Milan Lucic trade at least gave Edmonton another viable option to play with McDavid if Yamamoto is not ready and Puljujarvi is traded or seasons himself for a year in Finland. The insulation and flexibility that gives the Oilers can't be understated, even if it's just a stopgap situation. That leads into my prediction as well, with a potentially legitimate scoring winger on either side, I expect McDavid to win the Art Ross Trophy (even if he misses a couple of weeks rehabbing from his surgery) for top scorer and Neal to bounce back to another 25 goal season.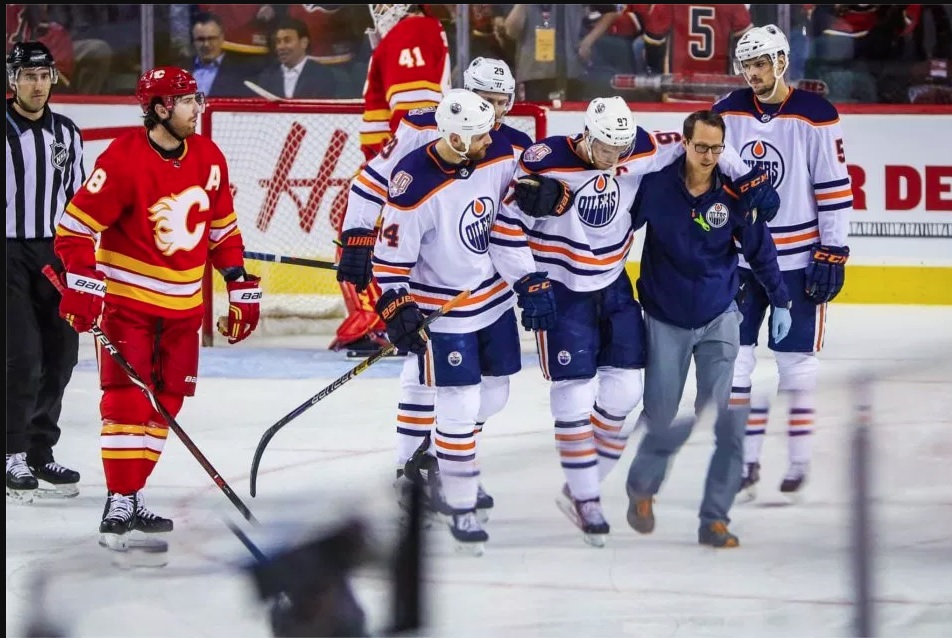 Los Angeles Kings:
The Kings were woeful all season, spending pretty much all season hovering near the basement of the NHL. The only reason they didn't finish dead last was the ineptitude of Pierre Dorion and Eugene Melnyk rebuilding process the Senators are going through. With an aging, underperforming roster that is largely intact from last season, don't expect a massive turnaround from LA this season.
With that said this article is titled "Positive Predictions" and even if I'm not going to tell you the Kings will magically turn into contenders next, I can still find a gold nugget in the muddy stream. The Kings gold nugget from next season isn't so much about next season, it's about what they can do next season to help them with the future. Alexis Lafreniere and his 105 points in 61 QMJHL games is the prize at the top of the 2020 draft, and the bottom of the draft lottery. The Kings should be shooting to aim low, and restock their cupboards. Based on last season, I think they can bottom up and rival the Senators for worst team and best chance at Lafreniere. My "positive" prediction is that the Kings will end up in the bottom four of the NHL and have a legitimate lottery chance at selecting Lafreniere.