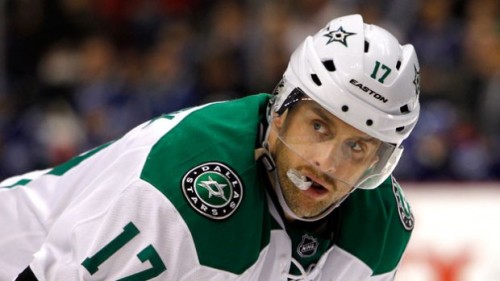 Every year the NHL awards its players with a handful of trophies and honors. From the Conn Smythe to the Vezina, each trophy is an honor to receive.
One trophy that stands out is the Bill Masterton Memorial Trophy. This is a trophy that isn't awarded to a player for their prowess on the ice, but to their heart and dedication to their sport, players that refuse to give up no matter what obstacle faced. The Masterton Memorial Trophy has been awarded to players like Mario Lemieux, who played despite suffering from Hodgkin's Lymphoma, Bryan Berard, after practically losing his eye while playing and still returning to the game he loves, among others.
Bill Masterton is also known for being the only player to die as a direct result of injuries suffered during a game, after suffering a serious head injury when he was checked by two players and fell back onto his head, not wearing a helmet. Masterton played for the Minnesota North Stars and was honored by them when they retired his number 19, an honor that followed and still remains to this day with the Dallas Stars.
It was recently announced that the Dallas Stars' Rich Peverley will be one of the nominees for the trophy this year after collapsing on the bench due to an irregular heartbeat caused by atrial fibrillation. While many would be honored to accept this award, Peverley doesn't feel he quite deserves it.
"In terms of being nominated. I don't want to have attention for something that happened that isn't good," he said. "I think there are so many people who have gone through extremely hard situations and come back, and those are the people who should get the attention. If I come back, maybe I'll deserve it, but I don't want to have all of this attention because something bad happened to me."
Peverley may have a good point, with this year being full of players that have gone through a lot but stuck to their sport, such as Steven Stamkos, who broke his leg and returned during the season, Dom Moore, whose wife passed away after a battle with cancer and returned this season after sorting his life out, among several others.
"He's a hockey player," Stars coach Lindy Ruff said of Peverley. "I think that's the best thing you can say about him."