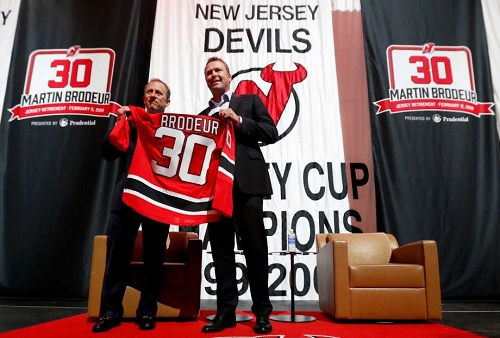 The Devils made a big deal of the Martin Brodeur press conference that was held live at 1pm today. Pretty much every Devils fan had a good idea of what would be discussed, though – the retiring of the lifelong Devil's number 30. The goaltender posted a record-breaking amount of record-holdings, making him the obvious list-topper for this writer's Top 5 Devils of All-Time. Check out the entire press conference below:
The ceremony will be held February 9, 2016, raising Martin Brodeur's much-deserving name to the rafters. This season's New Jersey Devils were in attendance during the press conference, and some of the players lucky enough to be his teammate throughout the years had some memories to share:
Congratulations on an outstanding career, Martin Brodeur.